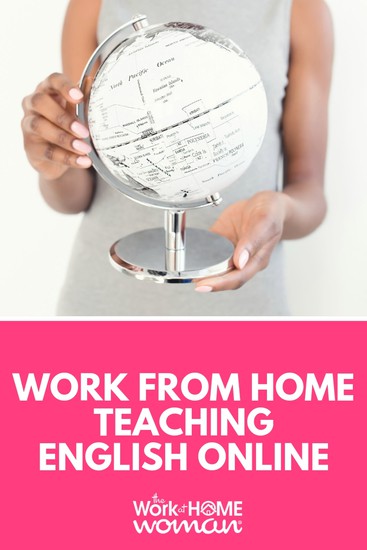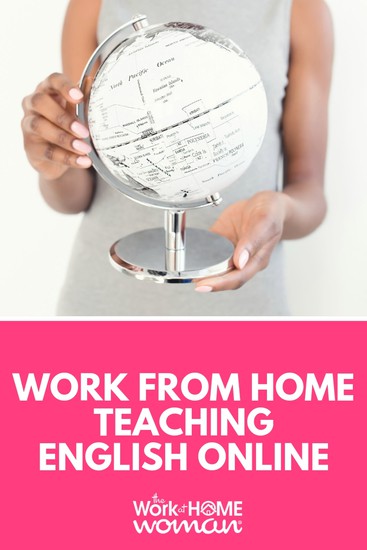 After I graduated from college (I earned a Bachelor's Degree in Cultural Anthropology), I took two months off to backpack around Europe. During this time, I met a lot of interesting people who were doing fascinating things like, joining the Peace Corps and teaching ESL classes abroad.
These conversations focusing on travel, culture, and living life spontaneously really got me excited! So, when I returned home, I looked into both areas and seriously considered applying for an ESL teaching position in either Vietnam or Korea (because I had no clue what to do with my degree). But after a lot of consideration, I decided to go back to school and get a nursing degree.
Today, you don't need to be a digital nomad to become an ESL Teacher (although that would be fun)! Technology has made it possible to teach ESL classes online!
If this sounds like a fun and engaging opportunity to you — read on to see how to get started, and where to apply!
What is ESL?
ESL stands for "English as a Second Language." ESL programs are designed to teach English to non-native speakers, typically in one-on-one or small group settings. ESL classes are offered both in-person and online.
ESL teachers help students learn the fundamentals of reading, writing and speaking English. Most ESL classes are a combination of learning the specifics of the English language (parts of speech, tense, and other details) as well as practicing conversational English.
ESL programs are offered in many countries, including the United States. ESL teachers who teach online may end up working with students from around the globe, as well as those right down the block. Online ESL students are often (but not always) adults, but there are also many ESL program options designed for college-age and younger students.
What Training Do You Need?
Bilingual ESL teachers are in demand, but not all ESL programs require teachers to have dual language skills. Many (but not all) teaching programs require a Bachelor's or Master's degree, as well as teaching certification or teaching experience.
There are certificate programs called TESOL (Teaching English to Speakers of Other Languages) or TEFL (Teaching English as a Foreign Language) which are offered as part of teacher education programs or as a supplemental certification. Teacher licensing requirements vary from state-to-state and program to program. For some online work, such as teaching conversational English, a degree and certification may not be required.
There are many niches that fall under the ESL teaching umbrella, including English for business, legal, medical, and academic fields. Many programs help students get ready for study abroad programs by preparing them for one or more of the following tests:
IELTS (International English Language Testing System)
TOEFL (Test of English as a Foreign Language)
Cambridge English: First or Cambridge Advanced
These exams are often a requirement before a student is accepted into an English-speaking country learning institution for study abroad.
If you're want to teach ESL classes online or abroad, Premier TEFL can help you get the training you need.
How Much Can You Earn Teaching English Online?
Depending on the niche, the corresponding country, and if you want to work from home teaching ESL classes, the pay will vary greatly. Companies that provide ESL classes typically pay employees $10-15/hour working from home. If you decide to work independently and start your own ESL business — you may earn $20/hour or more!
Work-at-home ESL earnings can increase if offerings include a niche focus, or if you have more teaching experience and a classroom instruction background. If you start your own business, you can set your own price and earn more by teaching small groups. Keep in mind that if you work independently, you'll need to set up your own website and advertising. You will also need to plan your own lessons and curriculum for classes.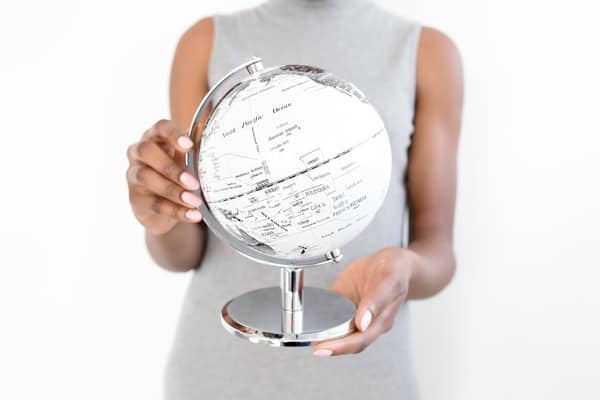 Places to Find Online English Jobs:
51Talk/HAWO is seeking native English speakers from the US and Canada to teach ESL classes to Chinese children. Must be currently enrolled in a university or have a Bachelor's degree. Base pay is $18 per 45-minute class, plus bonuses and incentives. Must be able to work at least 10 hours per week.
Berlitz has 50 locations throughout the US as well as 550 additional locations in 70 countries, so they offer a lot of opportunities to work-from-home teaching ESL classes online. (You can also opt to work through one of their local learning centers.) They offer ESL classes for a variety of different language speakers (including Mandarin, Spanish, Italian, Czech, German, and more). Instructors should have a Bachelor's Degree or equivalent, and teaching experience is preferred.
Cambly offers ESL students a private tutor experience via desktop or smartphone application. Instructors can assist students on an individual basis or work with a small group. Online tutors earn 17 cents per minute ($10.20 per hour) talking to paying Cambly users. To get started, you must be a native English or Spanish speaker from the US, Canada, the UK, or Australia, and you must have a webcam and Internet connection. Payments are made via PayPal.
EF (Education First) hires native-English speakers from the US and the UK to teach English online. Teachers must hold a Bachelor's Degree (any field) and documentation of a 40 hour TEFL certification. Teachers can earn up to $2,000 per month and payments are made via direct deposit on the 26th day of each month.
Englishhunt ESL teachers work with Korean and Japanese students via online courses and instruction. Teachers are offered 8-20 hours a week of instruction time at $14.50 per hour. Teachers must have received their teaching certificate (TEFL or TESOL) from an accredited institution. Englishhunt provides software, training, and set up for qualified instructors.
ESL Employment is a job board that provides listings of open teaching positions for ESL and EFL instructors looking for work. The listings vary, but most are open to teachers who have their certification and want to work independently as contractors. For some ESL Employment positions, you must have your own software, lesson plans, and equipment. In other positions, the software and instructional materials are provided.
FlexJobs offers a wide variety of ESL and EFL employment opportunity listings. FlexJobs is well known for offering work-at-home job opportunities for online positions with flexible scheduling. Requirements for different teaching positions can vary, but most require certification as well as instructional experience.
goFLUENT is the leading English-teaching company in Europe, focusing mainly on business clients. They offer opportunities for teachers in the United States or Canada (or US, British, or Canadian citizens living in Central America). Teachers should have a college degree and experience is preferred (although certification isn't required at this time). Work-at-home hours are flexible, and teachers instruct via webcam.
Gogokid hires individuals to teach English to Chinese children. The pay is $14 – $25 per hour and payments are made once a month via PayPal. Applicants must hold a Bachelor's Degree. Positions are flexible and lesson plans are provided.
italki is a database of job listings where students can search and get paired with a teacher of their choosing. Listings are available for a variety of languages, and teaching positions are open for those that speak not only English but Chinese, Spanish, Russian and more. Teachers set their own schedule and pay rates (italki retains a portion of the fees). Great for starting teachers who want to work independently.
Teachers at iTutorGroup enjoy a flexible schedule and the ability to work from home. Teachers NEED a TESOL or TEFL certification or willingness to get one by the end of their probationary period. Online teachers must have a Bachelor's Degree or higher. Rates are determined by experience, qualifications, and the number of students taught. Teachers also earn a bonus based on student ratings after taking their classes.
Learnlight is an international company providing students with virtual and face-to-face language teachers as well as training in cross-cultural communication and management skills. Teachers and trainers work online with students for a minimum of 10 hours per week (at set times). Teachers must have two years of teaching experience, be proficient in their language, and have Foreign Language Teaching Certification. Pay is based on experience, availability, and skills provided as well as position.
Lingoda is one of the leading online language schools, helping teachers and students connect through a virtual classroom. Teachers must be a native language speaker and a qualified (certified) teacher. Lingoda offers flexible working hours as well as class materials. Students work with teachers in small groups of 5-8 students. Lingoda teachers also receive 25 percent off any language course Lingoda offers, so it's a great opportunity to continue improving your own language skills. Teachers must pass an exam and pay is based on skills and experience. Students give feedback and rate teachers, determining future opportunities.
Magic Ears hires native-born English speakers from the US and Canada to teach students ages 4 – 12 English as a second language. You must hold a Bachelor's Degree and be able to commit to 3 25-minute classes per week. With Magic Ears, tutors can earn $22 – $26 per hour, and payments are made on the 10th of each month either via PayPal or direct deposit.
Open English works with ESL and TESOL professionals within the US to serve 500,000 students worldwide. Teachers work through a virtual learning portal in small group sessions. Professionals may also work with students to offer feedback on writing samples. Teachers work as independent contractors and must go through an application and proposal process to become an instructor. Pay is based on skill, background, and availability as well as the number of students served.
Preply connects students with tutors to help them prepare for language tests and college exams as well as hobbies and creative pursuits. If you're looking to build up your teaching and training experience by tutoring, Preply is a great database to pair you with potential learners. Tutors earn up to $550 per week (based on availability, subject, and background). While tutors don't need to have certification to list themselves on Preply, they need to apply to be listed and must be proficient in the subject they plan to teach. Preply charges a commission from the lessons provided through their platform.
QKid
QKidhires individuals from the US and Canada to teach English to Chinese children. You must have a college degree or currently be enrolled in a university program. Must be able to work at least six hours per week, and the pay is $16 – $20 per hour. Teaching experience is not required, but it is preferred.
Samespeak offers opportunities for potential coaches to learn how to teach English online. Courses are open to interested language coaches ages 16 and older who are native English speakers. Coaches earn $10 for each 30-minute training session they complete. Coaches are provided with teaching instructions and materials. While coaches don't need to be ESL teachers, teaching opportunities are based on student feedback and demand.
SayABC
Teach small groups of children (up to four per group) ages 5 – 12 English as a second language. Lesson plans are provided, and you can earn up to $21 per 40-minute class. Applicants must have one year of teaching/coaching/mentoring/or tutoring experience, as well as a Bachelor's degree.
VIPKID
VIPKID partners with qualified teachers in the US and Canada to teach young students in China, English. Teachers must have a Bachelor's Degree (any subject) and one year of teaching experience (or equivalent). Teachers work as contractors in six-month increments and must work for at least 7.5 hours per week. The pay is $14.00 – $22.00 per hour and payments are made through direct bank deposits between the 10th and 15th of each month. VIPKID is a great part-time opportunity for teachers who are looking to supplement their income by working from home.
Related Content: VIPKID Review – Earn $14-$22 Per Hour as a VIPKID Teacher
Other ESL Opportunities:
If you're interested in teaching English online and working with ESL students, there are two other options to consider as well: Tutoring home-stay students (hosting foreign-exchange students) or tutoring ESL students in your home. This post from the Keeper of the Home discusses both options in depth.
If you enjoy teaching, interacting with other cultures, and want to help others build their English skills, ESL teaching may be a great option for you. If you don't have your certification, test the waters with opportunities that don't require TESOL and other pre-qualifications while you pursue your certificate.
Have you taught ESL classes online? Which company did you work for? I would love to hear about your experience!
Originally published November 20, 2017. Content updated May 14, 2019.