If you're fluent in English and a foreign language, here is where you can find many work at home translator jobs
When you think of translation, you may picture world leaders using translators or interpreters so they can converse with each other. However, translators work in many industries and occupations, including customer service, marketing, healthcare, and more. In our global economy, fluency in more than one language is highly desirable.
Besides being an in-demand skill, work at home translator jobs offer a lot of flexibility regarding hours, location, and scheduling. Whether you want to work full-time, part-time, or freelance, you can do many translation jobs from home! Let's dig in!
What Types of Online Translator Jobs are Available?
The range of opportunities varies widely by industry and the different languages you know. If you don't have prior work experience, customer service is a great entry-level bilingual work-at-home job.
If you have a background in the medical or legal industry, you can find work at home translation jobs as paralegals, medical scribes, nurses, transcribers, and more!
Some languages that are in high demand include Chinese, French, German, Russian, Portuguese, and Spanish. While not all translator jobs require formal education, some, such as American Sign Language and interpretation for the deaf, usually requires a bachelor's degree.
How Much Do Translators Earn?
Many translation jobs start at an hourly rate. However, the median salary for a full-time translator is $49,110. Of course, your salary will vary on your specialization areas, experience, and education.
Where to Find Work at Home Translator Jobs
There are many companies that hire for work at home translation jobs. One of the best methods for finding jobs is to work through a translation agency. An agency can help you find consistent work and even permanent placement.
Here are some places where you can find work at home translator jobs!
1. Appen
Appen hires freelance contributors for projects like search engine evaluation, data collection, translation, transcription, annotation and phonetic dictionary development, and content analytics and natural language processing. Depending on the project, you may need an advanced degree in linguistics or proficiency as a bilingual or multilingual individual. To apply for the more advanced roles, you'll need to pass a qualification test in your area of expertise.
2. Argos Multilingual
Argos Multilingual is a global language and translation vendor working with interpreters and translators from around the world. They hire freelance software translators, copywriters, testers, reviewers, and transcreators. Qualifications and pay rates for each project vary with education, language skills, and industry expertise.
3. Acclaro
Acclaro hires freelancer translators and editors in many different languages. Translators must have at least three years of experience and a college education. Freelancers can work across many industries, including finance, legal, IT, marketing, software, entertainment, retail, fashion, and HR. You'll also need to have experience with memoQ or other TM tools.
4. FlexJobs
One of my favorite job boards to use for legit work at home translator jobs is FlexJobs. One of the nice features of FlexJobs is the ability to compare the 100 best companies in the industry, as well as review feedback from former contractors and employees. They also have excellent job filters, so you can easily find what you're searching for. While FlexJobs does cost a small fee to use, it's well worth it because they hand-screen every job listing for legitimacy! You can check out my full review here if you're curious about FlexJobs and its benefits.
5. Gengo
Gengo offers independent contractors the ability to set their own schedules and pick their own projects so that you can work around your family's schedule. With online forums, interpreters can bounce questions off fellow professional translators and receive feedback and advice. They offer the ability to work on your laptop, tablet, or smartphone. English translators earn $417 a month on average. After passing an initial screening test, translators are given access to projects where they can set their own pace and unlock more challenging tasks for higher pay.
6. Happy Scribe
Another place to find work at home translator jobs in Happy Scribe. They hire freelance transcribers and subtitlers from around the globe to transcribe and subtitle from English to Spanish, French, Dutch, Swedish, Italian, and Portuguese. With these flexible schedule gigs, you can earn €0.90-€1.10 per minute. Applicants must pass an initial assessment before they can begin working on projects. Freelancers are paid twice a week!
7. LanguageLine Solutions
LanguageLine Solutions, formerly Pacific Interpreters, hires full-time and part-time video phone interpreters from the US, Canada, Costa Rica, and the UK. They work in many industries, including healthcare, 911 responders, government, law enforcement, insurance, travel, and more. You'll need to pass a background check and a language fluency test for these positions. LanguageLine offers many benefits and has a 3.1-star rating on Glassdoor.com.
8. Proz
Proz is an online community where bilingual individuals can search for translation, interpreting, subtitling, proofreading, editing, copywriting, transcription, voice-over, and transcreation work. Freelancers can join Proz for free, but they also have enhanced membership levels with additional benefits.
9. Rev
Rev is a transcription, closed caption, and translation company. They support 35 languages and translate a variety of audio files, including academic, immigration, travel, business, legal and technical documents, as well as web content. Depending on which language you'll be translating, translators earn between $1.50-$3.50 per audio minute. With Rev, you'll work as a freelancer, but the hours are flexible, and you can work from home.
10. RWS
RWS, formerly SDL, has over 55 offices in 38 countries and works with over a thousand interpreters. They target clients in life sciences, legal, travel, retail, automotive and manufacturing, finance, marketing, creative services, and high-tech industries. In-house interpreters work closely with freelance translators to collaborate and work together on projects.
11. Smartling
Smartling hires freelance work at home translators to translate English documents into a wide variety of languages, including Spanish, Dutch, Korean, Japanese, Portuguese, and more! Before you can begin work on projects, you'll need to pass a language proficiency test. Smartling pays freelancers on a monthly basis.
12. Stepes
With Stepes, you can work on your phone or laptop as a freelance interpreter or translator. With this app, you can log in and work anytime. Once the client's session has passed the 30-day satisfaction period, you can request payment anytime via PayPal or Stripe. The Stepes app receives a 3.4-star rating in the app store.
13. Telelanguage
Telelanguage hires telephone interpreters. You must be fluent in English and one other language for these roles. They also prefer one year of interpreter experience but look at each applicant on a case-by-case basis. These are independent contracting positions that allow workers to set their own schedules.
14. TELUS International
TELUS International hires independent contractors from around the world for a wide variety of bilingual work, including internet safety evaluators, raters, online education consultants, data collection transcription, and more. With these roles, you must pass a proficiency test and have a high school diploma or GED.
15. TransPerfect
TransPerfect offers consecutive and simultaneous interpretation services, as well as translation and software localization services. They work in a variety of industries, from advertising, public relations, and entertainment to energy, mining, finance, and life sciences. At TransPerfect, they hire in-house linguists and freelance translators.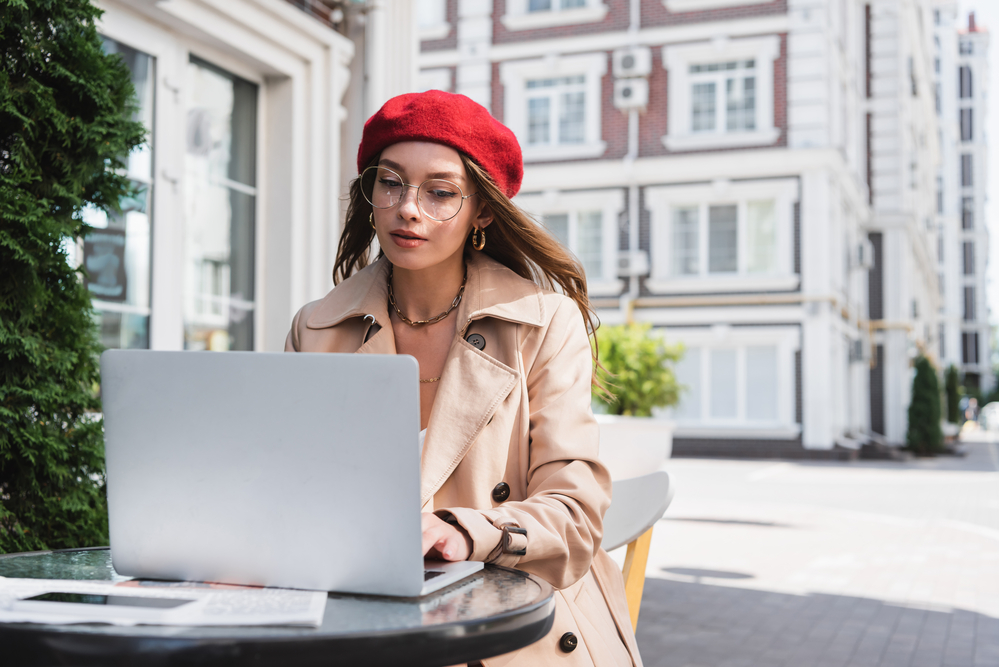 16. Ubiqus on Demand
Ubiqus on Demand is a translation, transcription, and captioning service provider that offers translation services in over 200 different languages. To apply as a freelance translator or foreign language transcriptionist, you'll need to send your resume and cover letter to their team. Ubiqus on Demand accepts applicants from all states except California, and you'll need to pass a proficiency test before you can work on projects.
17. Upwork
Upwork is a freelance marketplace where you can bid on freelance projects from writing and administrative work to translation and interpretation. You can also create a profile on Upwork where potential clients can view your skills and services. Upwork takes a small percentage of each transaction, and payments can be made via PayPal, direct deposit, wire transfer, Payoneer, or Skrill.
18. Welocalize
Welocalize hires in-house staff, remote staff, and freelancers for linguist testers, translators, interpreters, and trainers. They work with a variety of specialized industries such as technology, consumer satisfaction, manufacturing, learning and education, legal, travel and hospitality, finance, oil and gas, and life sciences. Welocalize works to pair translators with targeted industries, and the qualification for each role varies on the language and industrial focus.
Should You Start a Home-Based Translation Business?
If you prefer to set up your own translation business from home, there are some great opportunities out there. There's a high demand, a broad market, and startup and overhead costs are very low.
There are industry group translators who can join to network with other translation professionals, including the American Translators Association and the International Federation of Translators. These groups can help you network and explore the translating industry to understand if it's an opportunity you wish to pursue.
Like any home business, the first step is to study the industry and learn about best business practices.
Last Words About Work at Home Translator Jobs
Translation work is just one of the work at home jobs for people with dual-language skills! If you're fluent in multiple languages, you can also look into careers like editing, proofreading, writing, virtual assistance, teaching, customer service, and more! Being bilingual is an excellent skill that many employers are searching for. Check out this article if you're curious about other bilingual jobs you can do from home.
Do you know of another company that offers work at home translator jobs? Drop us a note below; we'd love to hear about it.
Originally published August 29, 2017. Content updated September 2023.