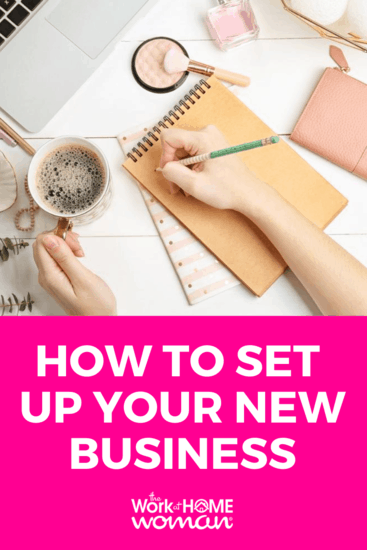 You've done your research, figured out your niche, and now you're ready to make your business dreams a reality.
But where do you start?
What steps should you take first?
Starting a new business is exciting and scary all at the same time. There are so many unknowns that many aspiring entrepreneurs let fear, indecision, and perfection keep them from ever getting started.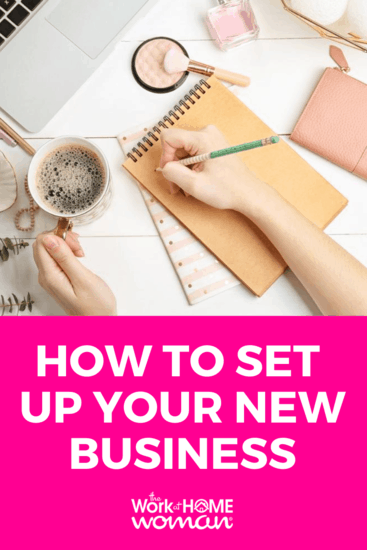 Don't let your business dreams fade into dust; use these simple steps to set up your new business!
1. Get Educated
The most crucial step in getting started is getting some basic business knowledge under your belt. Investing in a niche-specific course is the best way to go, but if you're working on a shoestring budget, start by reading a book or two.
One of the first business books I can remember reading is The Chic Entrepreneur by Elizabeth Gordon. It taught me the basic nuts and bolts of running and marketing a business from home.
There are tons of business and marketing books to choose from; just do a simple search on Amazon and pick one or two to get started. If you're able to invest in a course, awesome! Here is a great list of business courses to get you on your way.
2. Write a Business Plan
I know, you're probably thinking, "Why do I need to write a business plan, I'm not applying for a business loan?"
Business plans don't have to be complicated, long, or stuffy! Think of your business plan as a simple roadmap that will help guide your way to business success.
Not sure where to get started?
No problem! Use our FREE Simplified Business Plan Template to get started.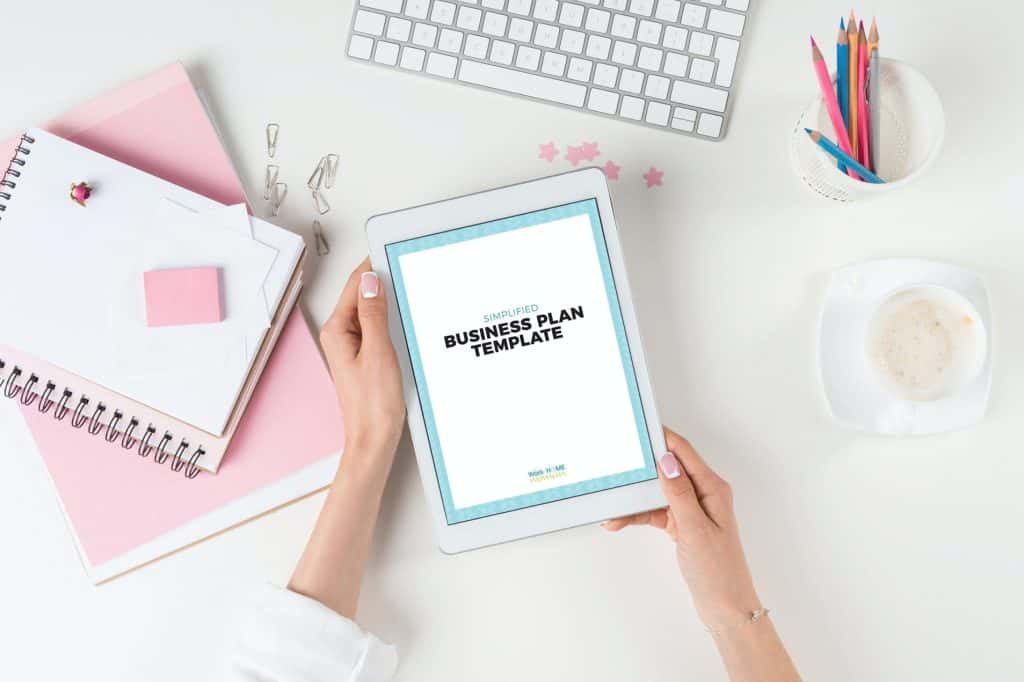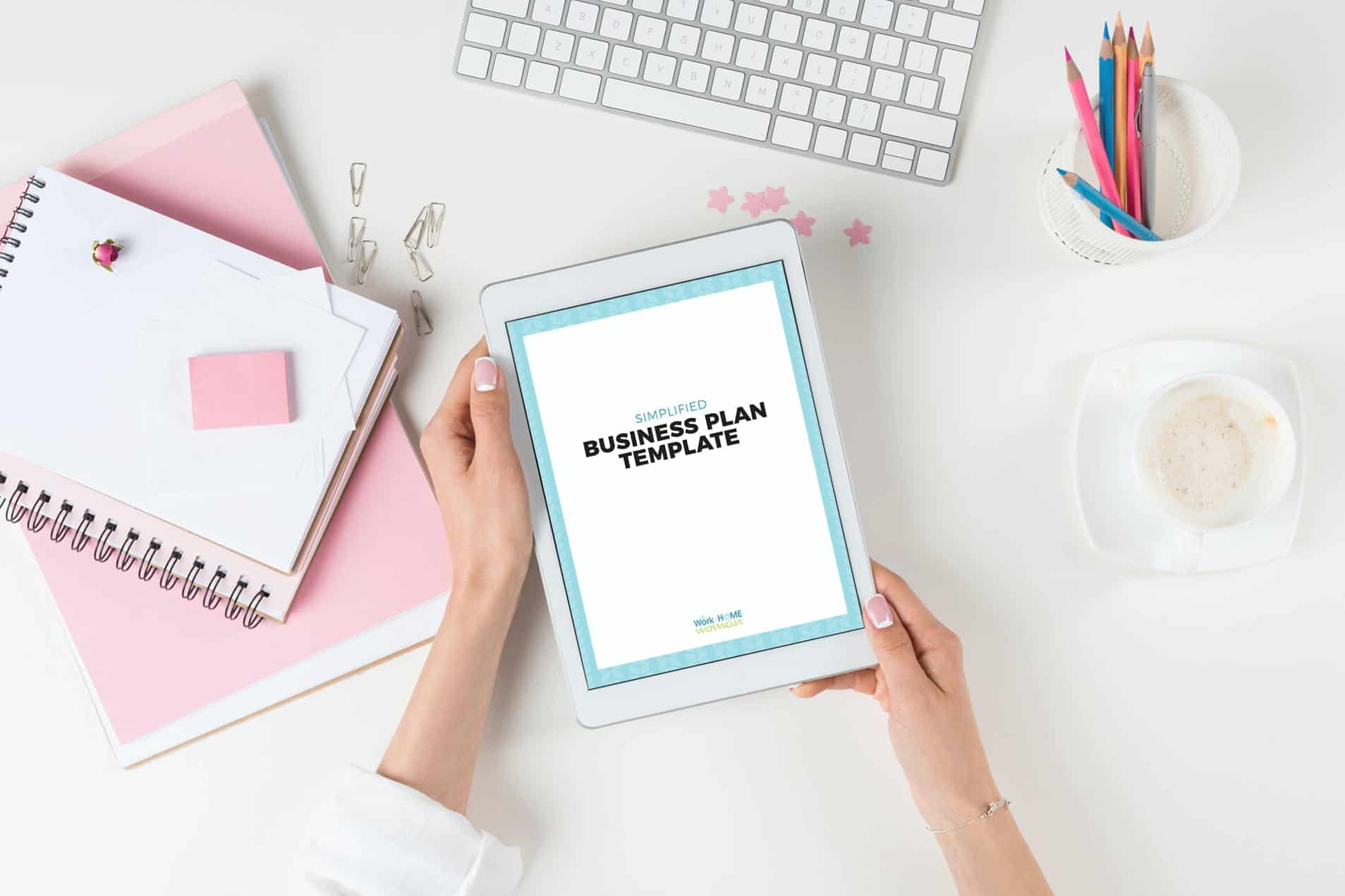 3. Naming Your Business
If your company name is something other than your own name, you will need to apply for a DBA, Doing Business As. You will also need to search the United States Patent and Trademark Office to make sure that someone else isn't already using the name you'd like to use.
To apply for your DBA, Google your county clerk's office and fill out the appropriate paperwork. If you plan on filing for an LLC or Corporation business structure, you won't need a DBA, as your business name is registered under those structures.
Related Reading: A Step-By-Step Plan for Naming Your Business
4. Choose Your Business Structure
Using your business plan as your guide, determine which business structure you'll use. Your options are Sole Proprietor, Partnership, Limited Liability Company (LLC), S Corporation, or Corporation. Each structure has its pros and cons and meeting with a lawyer or an accountant can help you determine which structure best suits your needs in terms of liability and taxation.
5. Apply for Applicable Permits, Licenses, and Forms
Before you set up your home-based business, you will need to check with your city and county governments to determine if you need specific permits or licenses. Each state, city, and county has different rules, but this article can give you a general idea of the various types of licenses you'll need.
The most frequent permit needed is a sales tax permit. To determine if you need to charge sales tax on your products or services, contact your local State Comptroller's Office. If you need to charge sales tax, they can direct you to the appropriate forms to fill out.
6. Get Your Financial Fundamentals in Order
Keeping your business finances separate from your personal finances is an easy way to keep your bookkeeping organized and up-to-date. And depending on which business structure you choose, it may be a necessity.
To open up a business bank account, most banks require an EIN, an Employee Identification Number. You can apply for an EIN on the IRS website. After you have your EIN, shop around for banks that don't charge hefty service fees for setting up a business account.
Other areas you'll need to consider are invoicing, bookkeeping, and how you'll accept payments. If you're going to accept credit cards, you will need to apply for a third-party payment processor, like PayPal, Stripe, or Square. If you're using an e-commerce platform like Etsy, eBay, or Shopify, you'll be able to use their payment processing systems.
Related Reading: Top Mobile Apps to Accept Payments on the Go
7. Build Your Website
To be competitive as a home-based business owner, you need to have a website. Having an online presence helps you attract more clients; it gives you a place to showcase your work, list your services, testimonials, and it makes you look more professional.
Don't worry; setting up a website is easy and affordable. This post has step-by-step instructions that will have you up and running in no time — and it's only $2.95 a month!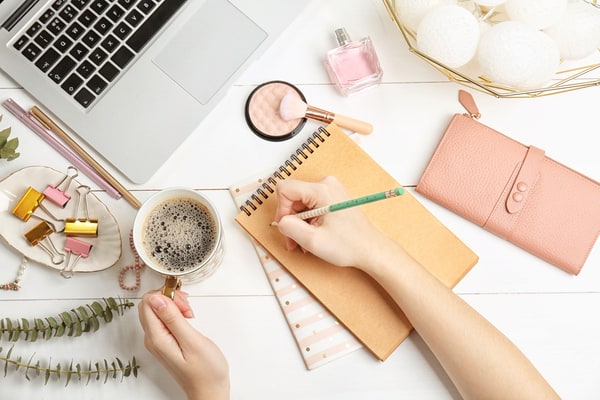 8. Determine Your Communication Methods
Nowadays, most entrepreneurs don't need a dedicated phone line. But you will need to consider how you plan to communicate with your customers.
Will email be your primary method of communication?
Do you need appointment scheduling or project management software?
Will you be using email marketing as a marketing strategy?
Think through your particular business, and what communication tools you'll need to be effective. For instance, if you choose to market your company via email marketing, you will need to include a physical address on your mailings. If you want to keep your home address private, you should set up a post office box. You may also choose to list your P.O. box on items like direct mailings, invoices, and company letterhead.
9. Set Up Your Marketing Methods
Because you've already filled out your business plan, you've already determined which marketing methods you'll be using. Take the time to set up those accounts and profiles, so that they're ready for action. You can even put out a teaser update about your upcoming business launch!
Related Reading: The Five Best Free Email Marketing Services
10. Get Your Home Office Ready
The final step in the launch phase is to designate a space in your home for your office. Set up a second phone line (if needed), a printer and scanner, and a computer with an internet hookup. Don't forget about the organizational tools too. You'll need to have file folders for invoices, receipts, contracts, documents, and more.
Conclusion
These are just some of the preliminary steps that aspiring entrepreneurs need to take; there may be other aspects for your specific business type that you need to consider. Please consult with an attorney, an accountant, or a business consultant to make sure all of your bases are covered.
One last thing to remember; it's best if you have money set aside for your business and living expenses. It often takes months (sometimes longer) before you start to see a profit. I'm a huge advocate for starting your business on the side until you have enough money coming in to quit your full-time job.
Ready to move on to the next step? Here's how to get your first client.
Originally published April 7, 2009. Content updated July 24, 2020.