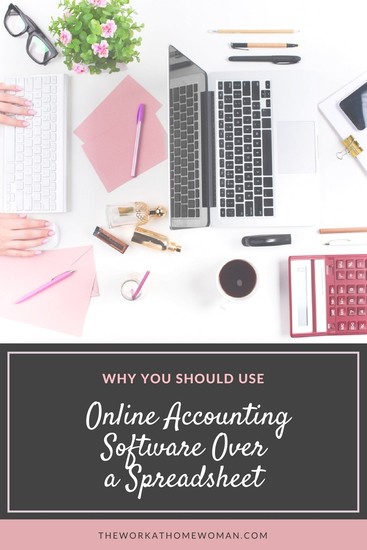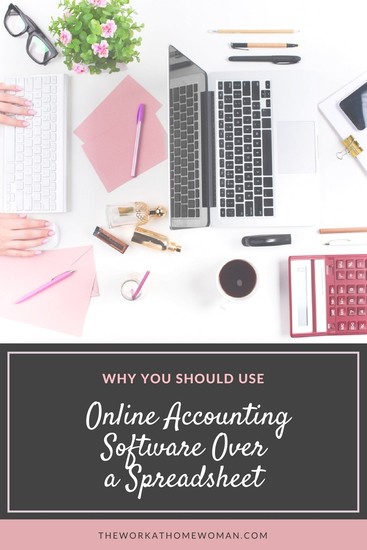 Sponsored by Intuit
It doesn't matter if you're an Etsy seller, blogger, home-based business owner, freelancer, or independent contractor — you need to track your income and expenses. If you fail to do so, you can end up with some major headaches and financial penalties down the road.
In fact, when I first started freelancing in 2007, I knew I needed to keep track of this information, I just didn't understand the impact that my bookkeeping had on my overall business and tax status. I haphazardly added my revenue and expenses to a spreadsheet in random tax categories that I thought made sense. However, when tax time came around it was a complete disaster!
The tax classification categories I created, didn't align with my tax software's groups which made the whole process of inputting the correct numbers a nightmare. Besides the tedious process of organizing the categories and amounts, I was dismayed to find out I incurred a tax penalty for not filing quarterly tax payments throughout the year.
I should have researched the tax implications of being self-employed when I started out; but as they say, hindsight is 20/20.
If you just launched your at-home business or you've been running one for a while, but you've been using a spreadsheet to manage your business' bookkeeping — here are some reasons why you should use QuickBooks Online accounting software over a spreadsheet.
Saves You Time
When your first launch your business, tracking your income and expenses in a spreadsheet seems like an easy and budget-friendly solution. However, as your business grows, and your revenue and expenditure volumes increase, the task of keeping everything straight becomes very cumbersome.
Intuit, which is the industry leader in accounting software, developed QuickBooks Online for small to medium-sized businesses. With their online accounting software, you can securely connect your bank and credit card accounts to bring in your transactions automatically. Not only does this save you time (The average QuickBooks Online customers save an average of 11 hours a month) from having to add your sales and expenses manually, but it also cuts down on transcription errors and formula errors that can occur when you create your spreadsheet from scratch.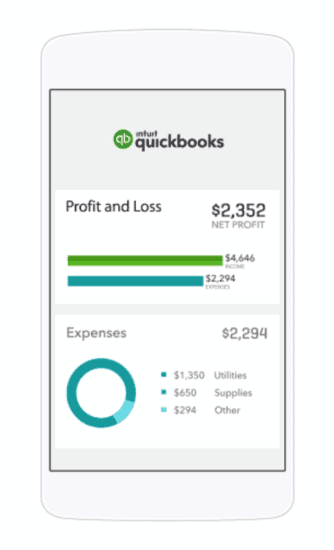 Another cool feature with QuickBooks Online is the paperless receipt tracker. With the QuickBooks Online app, all you have to do is take a picture of your receipt and link it to its transaction, which makes your tax prep a breeze. And talking about making tax time a breeze, QuickBooks Online.
Monitor Your Financial Health
With QuickBooks Online, you can get an instant overview of your income and expenses which allows you to monitor the financial health of your business. It also automatically categorizes your expenses, so your accounting is easier, which helps you better prepare for tax season.
Seamless Integration
One of the great things about QuickBooks Online is its portability. No matter where you go, you can access your business' income and expenses from any computer with their online portal, as well as on your smartphone with their mobile app for both iPhones and Android operating systems. QuickBooks Online also integrates with your favorite apps like PayPal, Square, Shopify, and much more.
If your business grows and you decide to use a bookkeeper or an accountant to manage your finances, you can easily work together on the platform. Just send them an invite, and they'll be able to access your information.
Grow with Your Business
As your business grows, you may decide to hire freelancers/independent contractors. If you do, QuickBooks Online grows with your business by automatically tracking payments to contractors so you can easily issue their 1099 tax forms in January.
If you decide to hire W2 employees, QuickBooks Online with Payroll has enhanced features where you can run payroll, pay your employees, and handle taxes (additional fees apply for these features).
Ongoing Support
When you work for yourself — you're responsible for all facets of your business. Take some of the pressure off by using QuickBooks Online. Not only do they automatically backup all of your bookkeeping files, but they also offer free US-based support via phone, online chat, and videos.
As you can see, using QuickBooks Online helps you save time, reduces errors, keeps you organized, and gives you advanced tools to help keep you on the top of your game. If you're working on a shoestring budget and you're wondering where to spend your dollars best — QuickBooks Online is a great investment.
Track Your Income and Expenses Like a Pro
If you're not sure which option is right for your business — just answer this questionnaire, and QuickBooks Online will recommend which option is right for your business. Best of all, QuickBooks Online has a FREE 30-day trial for you to test-drive the platform — you can sign up here!
Need more information on how QuickBooks Online can help your business? Check out the QuickBooks Online Resource Center for articles, guides, videos, and tools. Or see the QuickBooks Blog for accounting advice, news, thought leadership, and to see what's new with QBO.
This post is brought to you by CJ Affiliate's VIP Content Service. While this was a sponsored opportunity from Intuit QuickBooks, all content and opinions expressed here are my own.