After I graduated from college, with my cultural anthropology degree, I considered enrolling in the Peace Corps or teaching ESL (English as a Second Langauge) classes in Vietnam. But, before I decided on a path, I took two months off to backpack around Europe. When I returned home from my travels, I decided to go an entirely different route, and I applied to nursing school.
Even though my wanderlust still burns brightly, having a kiddo in middle school, and a husband with a corporate job means that we're grounded in Austin, at least until she graduates and my husband retires from his career.
If you've dreamed of exploring new cultures or teaching ESL classes, there's good news! You don't have to travel thousands of miles around the world; now you can do it from the comfort of home.
What is VIPKid?
VIPKid is an international learning company that's based in Beijing and San Francisco that hires individuals from the US and Canada to teach English to Chinese students between the ages of 4-12. VIPKid was founded in 2013 by a former teacher, Cindy Mi. Today, VIPKid services more than 35 countries, has over 60,000 teachers, and over half a million students.
What Are the Qualifications to Be a VIPKid Teacher?
To become a VIPKid teacher, you must have a Bachelor's degree. You must also have some experience with children, like teaching, tutoring, summer camp counselor, volunteering, babysitting, coaching, or mentoring. While you can work from anywhere with this position, they currently only hire individuals from the US and Canada.
You must also have some basic computer equipment like a laptop, a webcam, a headset, and a stable internet connection, and a minimum operating system of Windows7 or Mac OS 10.x, and a memory of at least 4GB RAM.
How Much Money Do VIPKid Teachers Really Earn?
As an ESL teacher with VIPKid, you'll earn anywhere from $14-$22 per hour. According to their website, your service fee is calculated on a few different factors, such as your demo class performance, showing up on time, the number of classes taught, and teaching quality. Teachers are paid through direct deposit between the 10th and 15th of each month
What About Taxes?
When you work for VIPKid, you're classified as an independent contractor which means that you'll need to pay quarterly self-employment taxes. When I first started freelancing as an independent contractor, I did not know about paying quarterly taxes, and I ended up with a penalty at the end of the year. Be sure to talk to your accountant about your specific situation.
Related Content: The Perks of Being an Independent Contractor
What It's Like Being a VIPKid Teacher
Once you've interviewed and you're hired on as a VIPKid teacher, you'll schedule yourself for 30-minute time slots to work one-on-one with students. Classes must be scheduled at least 24-hours in advance with the most popular times being Monday-Friday 6-10pm, and Saturday-Sunday 9am–10pm. While you don't need to prepare a lesson plan, you will need to review the provided teaching materials ahead of time.
While I haven't tried VIPKid myself, I have the next best thing.
Here is a testimonial from Carissa, one of our reader's who's been working with VIPKid for the past 11 months:
When I first heard about VIPKid, I thought surely this was too good to be true. It had to be a scam. You can make your own schedule, choose as many or as few hours as you'd like, and work-from-home? I waited a few months, and after seeing so many positive reviews from people, I applied. I had a background in early childhood education but did not have much experience teaching ESL (English as Second Language), other than the children who had come to my child development center from other countries.
The application and hiring process was very fast. I think it took about five days from the time I applied, to the time I was certified to teach. Once you are hired, you have access to live workshops, training materials, and even online discussion groups for the teachers.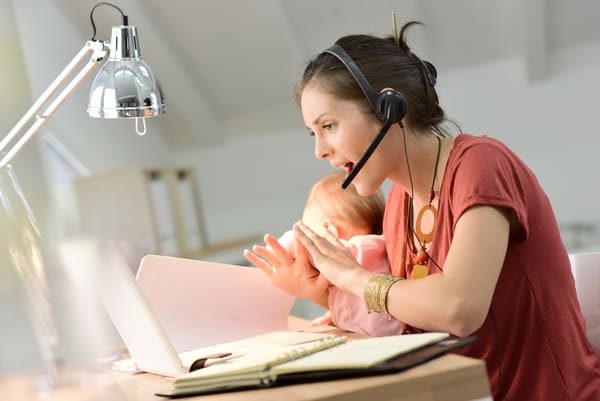 I have now been teaching for eleven months, and have taught almost 1,200 classes. I will begin my third contract next month. Because of my background, I assumed that I would enjoy teaching the younger children more, but I actually really enjoy teaching the older levels! That's why it is essential when you start off to certify for as many levels (PreVIP-Level 7), so you can get an idea of what levels you enjoy most!
One of the unexpected aspects of the job is the relationships I have formed with my students and their families. Just last week I received a Chinese New Year gift from one of my students, and gifts for my children, including a Chinese outfit for my son. My students often send me messages about their day or pictures from things they are doing with the family. – Carissa C.
China Bans For-Profit Schools
In August 2021, China banned all for-profit schools including companies like VIPKid.
According to this article, parents who have purchased packages through for-profit schools will be able to complete their lessons, which means VIPKid will be open for the short term to fulfill these obligations.
The long-term outlook is unclear, but it seems VIPKid is expanding to other countries where this will not be an issue.
As of 2022, VIPKid is still accepting online tutors, but the future for these positions remains unclear. I will continue to update as more information is available.
Conclusion
It's also worth noting that VIPKid has a 4-star rating on Indeed and a 4.1-star rating on Glasdoor.com — so you know that you're dealing with a reputable company. If you're looking for a remote job that allows you to work with children, a lot of flexibility, and decent wages, perhaps VIPKid is right for you.