If you're on the hunt for a new career (or side hustle) you can do from home; there are plenty of online 1099 jobs available. No matter your prior experience or expertise, there's an opportunity for practically anyone's skillset!
What are 1099 jobs? As a 1099 worker, you are not a W2 employee of the company. Instead, you're referred to as a freelancer, independent contractor, or small business owner. This means you won't receive employee benefits, be taxed on your earnings by the company, or be eligible for things like overtime pay or health insurance.
Typically, you don't receive a wage or salary. Instead, the company and 1099 worker create their own agreement. For many of these online 1099 jobs, you'll notice they each have their own pay structure, which is often (but not always) an hourly rate.
What you get, in turn, is the ability to create your own schedule, and often you can work from anywhere in the world. This allows you to make a consistent income and be in charge of your own hours and work, all on a flexible work schedule.
20 Companies Hiring for Online 1099 Jobs
If you're currently looking for an online 1099 job, here are some vetted companies that are currently hiring gig workers in a variety of fields.
1. Appen
Appen is a short-task site that will pay independent contractors to collect data and finish quick tasks. The company itself provides AI services and specializes in data annotation. They serve industries like retail, technology, finance, automotive, and more.
It's fairly easy to start with Appen. You set up an account, and then you can pick up work from a list of tasks. They provide instructions and expectations for each task and project. Short tasks include transcription, social media evaluation, content moderation, and more.
Projects are long-term assignments or part-time work for positions like data entry, app testers, search engine evaluators, and more.
2. TELUS International
TELUS International has a few current opportunities for online 1099 jobs. One is for online data analysts to determine how relevant and accurate online information is by performing research. The job requires you to confirm data from online searches and tools. This position is only available for US residents, English speakers, and those with a strong knowledge of cultural and current affairs.
Sometimes they have gigs for online mystery shoppers. With these 1099 jobs, you're required to spend 7-10 hours a month buying items from online ads and providing detailed feedback about them. You would then be allowed to keep, give away, or sell the items.
TELUS International hires for a wide variety of home jobs, including social media ad raters, translators, internet safety evaluators, and more. They hire in the US, Canada, and beyond, so check their website to see if they're hiring in your country!
3. Omni Interactions
Omni Interactions offers customer support services for businesses. They hire 1099 workers, train them on how to use their online platform, and then pair them with clients. You will provide support via email, text, phone, online chat, and social media.
Omni pays its US workers $14-$20 per hour for providing customer support. You can set your own hours and have complete flexibility.
They currently have 1099 job openings in Guatemala, the Philippines, and the US. However, they do not hire in Alaska, California, Connecticut, Delaware, Illinois, Michigan, Massachusetts, Maryland, New Jersey, New York, Oregon, Rhode Island, Vermont, Washington, or Washington, DC.
4. Belay
Belay is a remote support team that offers virtual assistants, bookkeepers, website specialists, and social media managers. If you have expertise in any of those areas, you'll be a great fit.
The virtual assistant service is the best for those with experience, as Belay doesn't provide training. As a virtual assistant, you will help with administrative tasks and project management. Belay asks that you apply and submit an application before going through an assessment process. If approved, you get matched with a client.
Belay hires in all states except California, Montana, New Jersey, New York, and Pennsylvania.
5. InboxDone
InboxDone helps those with busy email inboxes free up their valuable time. Contractors help to read, organize, and answer emails for their clients. Contractors get to determine how many hours they would like, and InboxDone will match you with an appropriate number of clients.
For this role, you'll receive training, and no experience is required. However, you should have a baseline knowledge of written and verbal communication skills and be a native English speaker. The starting pay for this 1099 job is $16-$17 per hour.
6. LiveOps
LiveOps is an online-based virtual call center that assists clients in helping customers through sales and customer service. Their call center representatives answer phone calls, assist customers, make sales, fundraise, and even provide disaster relief services.
Their independent agents can set their own hours and work from anywhere, as long as they have a good internet connection and a private area to work. They will match you with businesses based on your skills and availability.
With LiveOps, you must live in one of the states listed here, and you'll be required to pay for and pass a criminal background check.
7. Working Solutions
Working Solutions is another online customer service platform. They provide a virtual contact center offering sales, customer support, analytics, back-office support, and even IT services.
Depending on the program and your area of expertise, you can earn anywhere from $8-$20 an hour. Some programs pay for each entry, others by the talk minute, and others through sales.
8. Rev
Rev has independent contractor jobs for transcriptionists, closed captioners, and translators. This is a great option for new and junior transcriptionists. There's always plenty of work to do, and you can decide how much you want to pick up. To work for Rev, you will need to pass a proficiency test.
Transcriptionists are paid per audio minute, meaning you'll be paid for every audio minute of transcription you complete. Pay ranges from $0.36-$3 per audio minute. The faster you listen and type, the more you'll earn.
9. Peachtree VA
Peachtree VA hires virtual executive assistants to work with medium to small-sized business owners, providing help with administrative and operational tasks. As a high-level virtual assistant, preference is given to those with prior experience and a bachelor's degree.
Peachtree virtual assistants must have a minimum availability of 15 hours a week and should not currently work or be in school full-time. Contractors earn an hourly rate of $22.
10. WorxBee
Worxbee is another high-level virtual assistant company that supports CEOs and other leaders. For this role, you need at least ten years of prior experience to be eligible to work. On the plus side, you get a say in the type of clients you work with to ensure you're a good match and receive ongoing training.
Wages start at $26 an hour. All virtual assistants must work a minimum of 60 hours a month.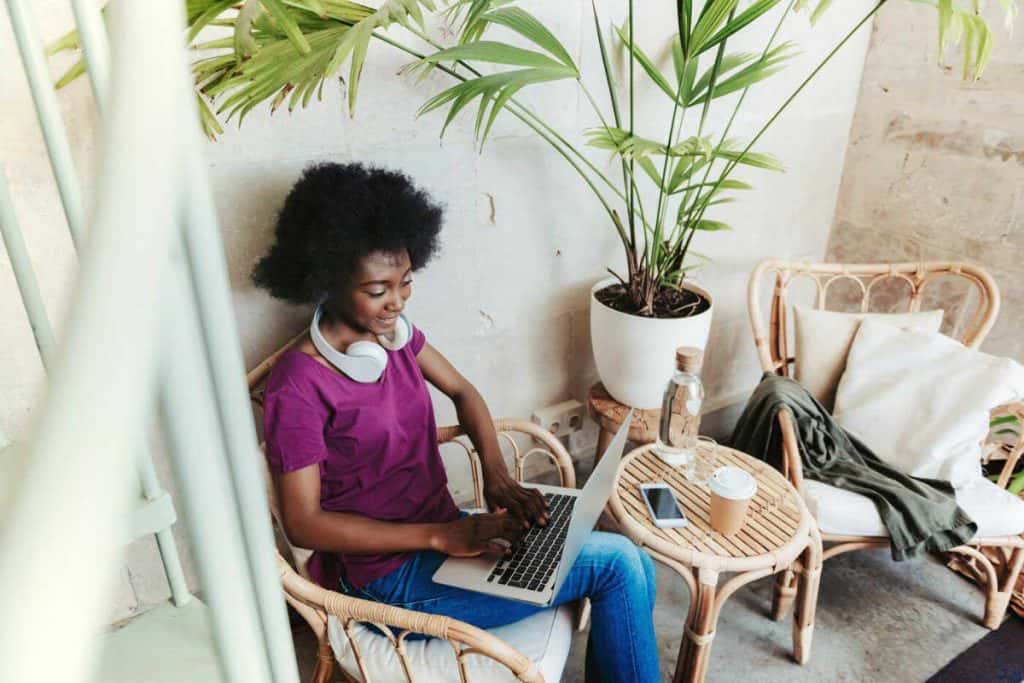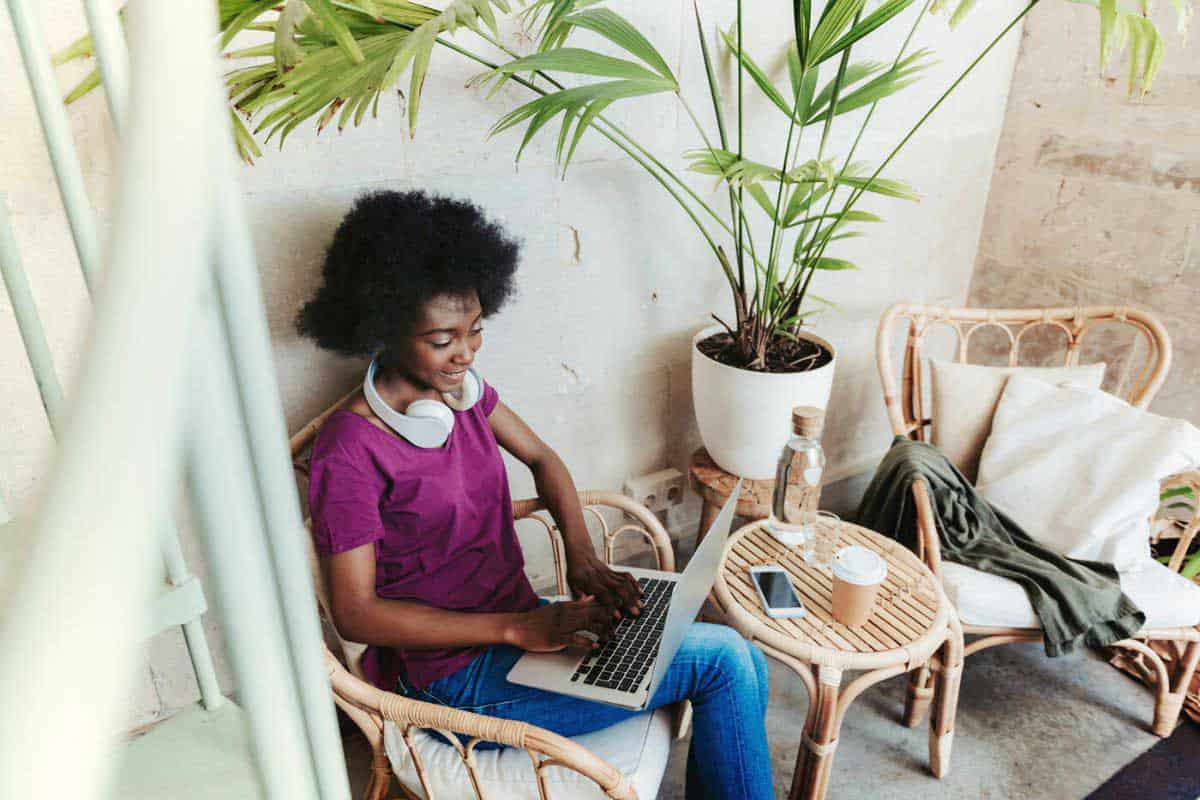 11. Wheel
Wheel hires licensed clinicians to provide telehealth services in the following areas: physicians, physician assistants, nurse practitioners, nurses (RNs), and behavioral health specialists.
They hire in all 50 states but tend to have the highest demand in CA, TX, NY, IL, and FL. While you have a flexible schedule, you will need to provide your own equipment, including a computer with a webcam, high-speed internet connection, and a cell phone. Your earning potential will depend on the medical license you hold.
12. Course Hero
If you're burning with knowledge about certain subjects, you can work as an online tutor for Course Hero. As an online tutor, you can help answer students' homework and study questions online. This offers more flexibility than the average tutoring position.
You do not need any specific credentials, but you do need to share sufficient proof of your expertise in the areas you would like to teach. Payment varies and is based on the number of questions answered, subjects, difficulty, answer quality, and more. According to Course Hero's website, top tutors can earn up to $1,500 per month!
13. TranscribeMe
TranscribeMe is one of the best online transcription platforms for independent contractors. They offer training and a style guide, making it a great place for entry-level transcriptionists to start. They provide transcription services for many industries, including medical and legal transcription.
You can receive projects one at a time but aren't limited to how many you complete. You'll be compensated per audio hour, ranging from $15-$22. To get started with TranscribeMe, you'll need a computer and solid internet connection; while a headset isn't required, it is recommended to make your job easier.
14. NexRep
NexRep hires customer service representatives and sales representatives to take inbound and make outbound calls. Each position varies in available hours, but all agents must have effective communication skills and connectivity.
You will work via phone, email, online chat, text, and social media. NexRep does not hire in AR, AZ, CA, CO, CT, DC, IL, MA, MD, ME, MO, NJ, NY, OR, RI, VT, WA, and WI. To learn more about NexRep's hiring process, check out this page.
15. My BTLR
My BTLR matches virtual assistants with clients from a wide range of industries including real estate, trades, lawyers, accountants, trade contractors, bloggers, business owners, and even families. You can apply for specific listings in your local area or remote opportunities.
The pay varies for each role, but the hourly rates go up to $25. Applicants need to have a high school diploma, good communication skills, and 1-5 years of relevant experience.
16. ModSquad
ModSquad hires independent contractors from around the globe for part-time customer support, content moderation, community management, and social media marketer roles. For these online 1099 jobs, they want experienced professionals with excellent communication skills. With ModSquad, you can pick your projects and create your own schedule. Mods report earning anywhere from $17-$46 per hour for this independent contractor job.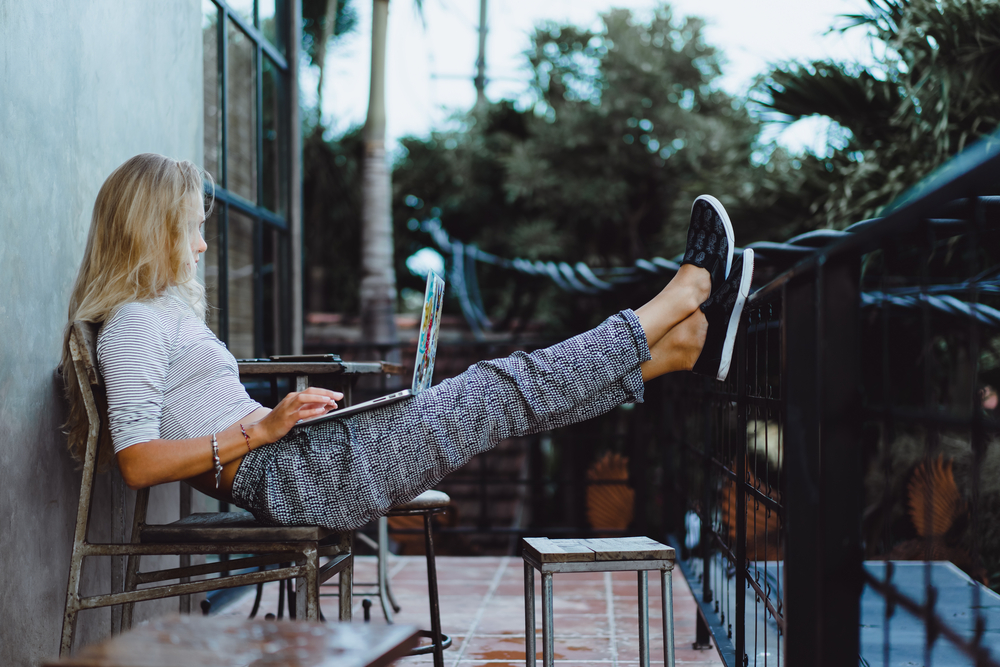 17. Cambly
Cambly hires native English speakers from around the world as online English tutors. In these positions, you'll help non-native English speakers practice their conversational English skills. No experience is needed for these independent contracting jobs, but you will need a laptop or computer with a webcam and a fast and reliable internet connection. The pay is $0.17 per minute ($10.20 per hour) for talking to adults and $0.20 per minute ($12.00 per hour) for talking to kids. With this online 1099 job, you can work any hours you want.
18. Study.com
With Study.com, you can work on freelance projects like lesson writing, curriculum design, homework help, research, copywriting, writing, and editing jobs. Each project has different qualifications, but with these gigs, you can work anytime, and you'll get paid twice a month via PayPal. Study.com has a video with step-by-step instructions for applying for these freelance roles. For the average salary for specific jobs, head over to Glassdoor.com and select the job title you're interested in.
19. Shutterstock
If you're a freelance photographer, you can make good money selling your stock photos on a site like Shutterstock. With Shutterstock, you'll create an account and upload your best images or video clips for review. Once you're approved to start selling, you can upload more photos, vectors, illustrations, and videos to sell. As a contributor, you'll earn 15-40% commission every time a customer downloads your image or video. The more items you sell, the higher your commission rate. Payments go out monthly through PayPal, Skrill, and Payoneer if you have at least $35 in earnings.
20. Studypool
The last independent contracting job on this list is Studypool. With Studypool, you can make up to $7,500 a month answering homework questions online. With this 1099 job, you can cover subjects like accounting, algebra, business, Excel, art, marketing, and so much more! Studypool accepts tutors from around the world, but you'll need to submit a short application and verify your area of expertise. Payments can be issued via direct deposit, check, PayPal, Payoneer, TransferWise, and Western Union.
Final Thoughts on Online 1099 Jobs
This is just the tip of the iceberg when it comes to online 1099 jobs. There are tons of freelance opportunities in a wide variety of industries!
If you're not finding the 1099 job of your dreams, you can always search on FlexJobs for gigs or start providing your freelance services on Fiverr or Legiit.
It's important to remember that as a 1099 worker, the company will not withhold any income taxes from your paychecks. To avoid tax penalties, put aside some of your earnings for quarterly self-employment taxes. And remember, one perk of working as an independent contractor is you can claim your business expenses on your tax return. Talking to an accountant or tax professional can help you fully understand your tax and financial responsibilities.
Good luck and happy job hunting!
Originally published August 15, 2022. Content updated August 2023.