When my husband and I decided to take the very uncertain leap toward a one-income household, it was one of the most exhilarating, albeit SCARY, moves in our adventure together. At that time, making money from home with side hustles wasn't something I had even entertained.
Just a hop, skip, and a jump later, we had three kiddos, and money was tight. I knew I had to do something to prevent daycare for my kids and returning to a career that I no longer liked.
When my desire to balance making money with being a stay-at-home mom became more of a "must" rather than an "I'd like to," I quickly discovered how easy it was to make money while I had the kids in tow.
If you're looking to make money at home while your little one's nap, play, or at any point during your day, below is an awesome list of 20 legit side hustles moms like you can dive right into, all from the comfort of your home!
1. Transcription Side Hustle
Becoming a transcriptionist is a great way to make some serious stay-at-home cash. As a transcriptionist, you'll listen to audio or video clips and transcribe them into text. Many transcription jobs are flexible with timing but check their descriptions to ensure that it will fit in with your schedule, and you'll need to take a brief typing test to qualify.
Rev and TranscribeMe are two of the more popular sites out there and offer great options when looking for transcription work!
2. Cambly
As a stay-at-home mama, sometimes you just want to have a conversation with another adult. What if you could get paid to talk with other adults from around the world? Cambly is an online English teaching and tutoring platform that connects you to individuals who are learning English. This side hustle is a great way to connect with others and make money.
3. Freelance Writing
Love to write? Freelance writing is a lucrative way to make some serious side hustle cash. With online businesses on the rise, the need for freelance writers is increasing, and it's not just in the blogging industry either.
Some other examples of ways to grab yourself a freelance writing gig include:
Video and podcast scripts
Travel writing
With so many freelance writing opportunities, you're bound to land one or more freelance gigs! You can check out FlexJobs, Indeed, or other job boards that post legitimate freelance writing positions regularly.
4. Start a Blog
Want to get paid for writing about something you're passionate about? Starting up a blog is an awesome way to begin your journey toward making some serious money. Getting your blog up and running takes minutes, and learning how to monetize it just takes steps. From getting sponsored posts to affiliate links and more, you can start making money from your passion with just a little research and time.
5. Sell Used Clothing Online
The moment my kids started to grow out of their infant clothes, I found myself with bins and bins of barely worn clothing. If you have kids, you've got stuff to sell! Selling your kid's clothing is a legitimate side hustle that doesn't have to stop with your own family! Stretch this money-making side hustle even further by asking neighbors and friends if they have items they want to get rid of too!
Legit online selling platform options:
6. Complete Surveys
Want another fun and quick way to make money from home? Completing surveys for cash or gift cards is a great way to make money without leaving the comfort of your home!
Here are a few legit survey sites we love:
7. Microtasks with Clickworker
Microtasks are a great way to earn money in short spurts! A micro-task site such as Clickworker offers a wide variety of tasks that you can choose from to make money. From becoming a mystery shopper to proofreading to taking pictures and text creation, there are several ways you can make some extra cash quickly with any of these microtasks!
Related Content: Short Task Sites for Making Money from Home
8. Test Websites
Do you have a love for all things on the internet? As an online business, ensuring that your website is organized, easy to navigate, and overall user-friendly can make or break a company. This is where you come in as a website tester.
Making money from home with this side hustle is fairly easy and doesn't have many requirements. You should:
Be tech-savvy
Have a computer
Reliable internet access
Microphone
Most tests can be completed within minutes, which is perfect for those of you with little ones who nap sporadically!
Here's a list of sites that will pay you for your review of their site:
9. Search Engine Evaluator
Becoming a search engine evaluator isn't as technical as it may sound. Believe it or not, search engines need to ensure that their sites are up-to-speed with providing their users with the best experience.
This is where you'll come in to check out websites and rate them according to guidelines passed on by Google and the like. You'll perform these evaluations to ensure that you, as a user, find the information you're searching for on any given topic. To become a search engine evaluator, you should have a basic understanding of what a search engine (like Google) does, and you'll need your own computer.
Some awesome companies that hire search-engine evaluators include:
10. Become a Dog Walker
If your kiddos are at school, you can earn extra money for dog walking and pet sitting. Sites such as Rover and Wag are a great way to earn some cash simply by walking dogs!
One friend of mine has become so vested in this side gig that she now has repeat customers and also dog-sits at her house! Either way, this little side hustle is a fun, flexible way to earn some cash.
11. Make Deliveries for Restaurants, Grocery Stores, and MORE
With more consumers relying on delivery services, businesses like Uber Eats, Lyft, and Amazon Flex, need independent contractors like you! You can deliver everything from groceries, craft supplies, alcohol, people, and everyday items from your favorite stores!
Here's a quick list of companies to explore:
Check out this post for more ways to make money with your car!
12. Become a Virtual Assistant
With a boom in online companies, both big and small, many entrepreneurs are finding themselves inundated with the day-to-day dealings of running a successful online business. This is where you step in to help.
As a virtual assistant, you'll be able to set your own schedule, determine which tasks you want to take on, and set your own pay scale. Some tasks you might choose to take on for companies include (but aren't limited to:
Email marketing
Data entry
Making appointments
Writing
Bookkeeping
Finding companies that are hiring virtual assistants is also fairly simple.
Here are some places to check out for virtual assistant gigs:
Aside from these companies, you can also join Facebook groups that post jobs weekly and job board sites such as FlexJobs!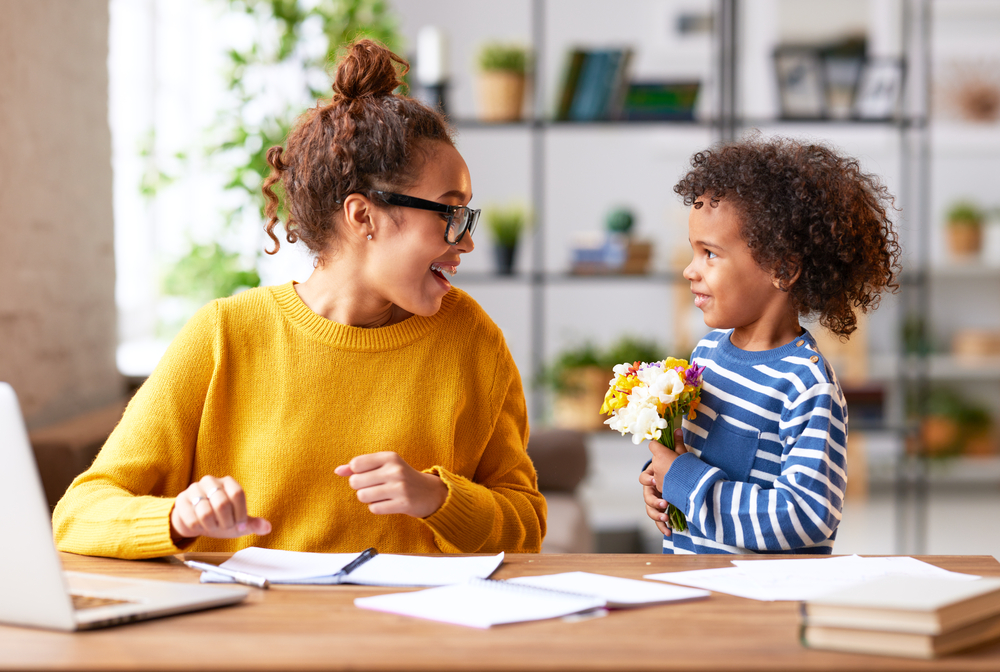 13. Proofreader
Want to help others with their writing? Proofreading is a necessary task that many businesses simply don't have the time to complete. Becoming an online proofreader is a great side hustle for moms as it really only requires your ability to identify and correct spelling, punctuation, and grammar mistakes. Like many of these legit side jobs, it can be done at any point during your day!
Here's a list of sites hiring proofreaders like you:
14. Sell Your Photos Online
I'm currently holding over 27,000 pictures on my iPhone. I didn't think that was possible until my little girl spied the image count the other day.
If you're like me and LOVE taking pictures of just about anything, you're in luck when it comes to this side hustle.
Stock photo companies, such as Shutterstock, Dreamstime, and so many more, are looking for images to sell. What's even better is that you don't need to be a professional photographer to submit pics, either!
If you can provide high-quality images with good lighting and composition, you can make good money selling those images right online. You don't even need a website to do so!
Expectations vary by company, but if you're like me and use only your smartphone for pictures, you'll want to choose those companies that have an app to make the work even easier.
Take a look at all of these companies for various ways of scoring side hustle cash on your photos!
15. Tutor Online
If you're a former teacher, a current college student, or have expertise in a particular subject like Spanish or nursing, you can start a tutoring side hustle! With this idea, you can start a tutoring business from scratch, offering online or in-home sessions. Or you can sign up as a tutor with platforms like BookNook, Course Hero, or Studypool. With these platforms, you'll work as an independent contractor, tutoring students in a specific subject, either via webcam or online via email or text. To make money with this side hustle, you'll need to prove your expertise in the desired subject area.
Here is what you can earn as an online tutor:
16. Social Media Manager
Are you a skilled marketer, influencer, or blogger? Then take your social media marketing skills and start earning money from home. With social media, there are many different areas you can focus on, like account setup, content writing, video creation, moderation, customer service, SEO, paid ad campaigns, and more. You can also choose to specialize in a specific social media platform like TikTok, Pinterest, Instagram, Facebook, Twitter, and more!
Kristin Larsen, a blogger, became so successful at using Pinterest that she started offering Pinterest virtual assistant (VA) services to other business owners. Today, she teaches others how to start their own Pinterest VA side hustle in her course, Become a Pinterest VA Today.
If you're not interested in starting your own business, you can check out the following companies for part-time social media gigs:
17. Start an Etsy Shop
Got a knack for creating one-of-a-kind arts and crafts? Then take your creative DIY skills and start selling products on a platform like Etsy.
With Etsy, you simply create an account and fill out your seller's profile. You will need to take photos of your wares and determine your overall pricing structure, but the whole process is very straightforward, and it only costs $0.20 per listing.
Once an item sells, you'll need to ship the product to your customer, and Etsy will take s small processing fee from the total amount.
Not sure what you can sell on Etsy?
Here are a few ideas to get your creative juices flowing:
Home Decor
Clothing and Shoes
Jewelry and Accessories
Printables and Digital Downloads like SVGs
Vintage Items
Craft Supplies
Toys
18. Rent Out Your Stuff
With platforms like Airbnb, renting stuff that you're not using has become a popular way to make extra money on the side. While you can rent out your entire house or a room, you can also rent things like sports equipment, your car, driveway, RV, boat, pool, clothing, and so much more!
How much you can earn with this side hustle all depends on the number of items you have, their function, and the length of time. Renting your house, RV, boat, or car is going to generate more money than renting out your surfboard and bike. Other things you need to consider with this idea are the potential wear and tear on your item and the additional cost of renter's insurance.
If you like this side hustle idea but don't want to rent out your personal things, you can start a rental business with used items you no longer need. One company that helps people start a baby equipment rental business is BabyQuip. With this business model, they connect you to people who need baby equipment while traveling. According to the BabyQuip website, this is the second most lucrative side hustle next to Airbnb, with top providers earning over $10,000 a month!
Explore this post for more ways to make money renting your stuff online!
19. Start a YouTube Channel
This is the perfect side hustle for people who love to shoot videos!
While it takes some time to build up your audience and watch hours (you need at least 1,000 subscribers and 4,000 hours of watch time to qualify for ad monetization), there are many perks to starting a YouTube channel.
Benefits include low to no startup costs, as you only need a smartphone with a camera, an online editing app, an internet connection, and some creative ideas.
You can also work in any niche you love, from cooking, music, and beauty to DIY tutorials for crafts, fixing things, and so much more!
And if you want to make this your full-time job, it is possible.
There are many creators who earn six and even seven figures just from creating YouTube videos — be sure to check out this interview with Judy Travis. She earns millions annually from her makeup and parenting videos on YouTube.
Another perk to being a content creator on YouTube is you can monetize your videos in many different ways. Such as video ads, affiliate marketing, brand sponsorships, product sales, Patreon memberships, and more!
For tips on getting started on YouTube, check out this informative article!
20. Bookkeeping Side Hustle
Many people take on bookkeeping duties for their church, PTO, Girl Scout troop, or family business. If you have bookkeeping experience or an accounting or finance degree and enjoy working with numbers, there are many ways to make money from this valuable skill. With bookkeeping, you can focus solely on bookkeeping duties, or you branch out into an administrative assistant role where you work on a wide variety of tasks.
If you're interested in earning money with a bookkeeping side hustle, check out these companies:
If this side hustle sounds appealing, but you don't have the education or skills, check out the Bookkeepers.com free training to learn more about running a bookkeeping business from home.
Conclusion
Whether your kids are at school, learning from home, or are still on a nap schedule, there are so many legit side jobs for moms. Just a simple search on this website will give you a ton of leads that you can easily start earning money from while balancing the little ones. The best part is one of these little side hustles could lead to an even greater money-making opportunity, just like it did for me!
Originally published September 16, 2020. Content updated March 2023.