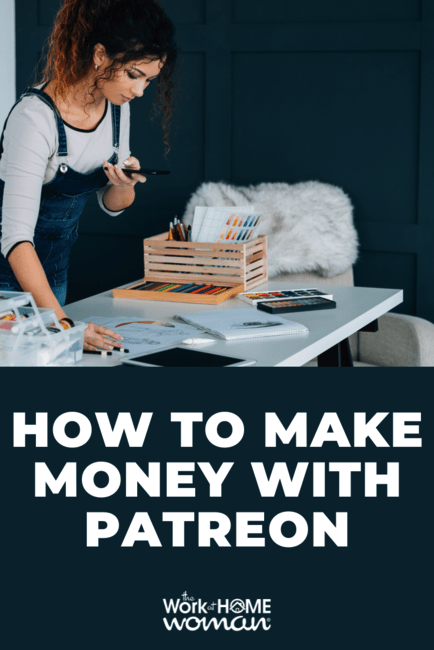 We live in a magical age where artists, musicians, creators, and educators can earn a living by sharing their talents online. From social media platforms and Etsy to blogs and online courses, there is no shortage of platforms for monetizing your skills and knowledge. But one of the most powerful online platforms for making money as a content creator or educator is Patreon.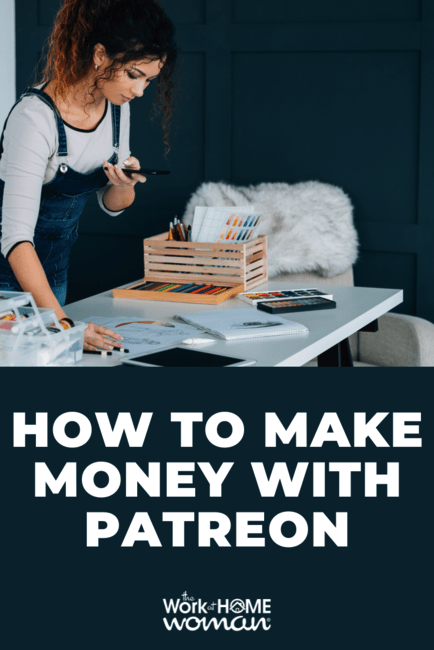 Patreon is a way to make recurring income month after month just by sharing what you're good at with your audience. Here we'll take a look at the platform and how you can harness it to build a business that can generate a full-time income!
What is Patreon and How Does It Work?
Patreon has been around since 2013 and serves as a membership platform where you can sell subscriptions to your audience. In general, members either sign up because they love what you do and what to support you or because they want premium content or benefits that they get in exchange for their monthly subscription fee. Anyone can use Patreon, and it's a particularly profitable platform for several niches, including but not limited to:
Artists
Musicians
YouTubers
Influencers
Bloggers
Educators
The great thing about the platform is it doesn't cost anything to get started, and you can create a page as a creator for free. Patreon makes its money by taking a percentage of the monthly income you earn from your members, in addition to the processing fees.
The percentage they take depends on which plan you're on. For instance, the Lite plan takes 5% but only gives you access to the most basic features. Most people opt for the Pro plan, which takes an 8% cut but gives you access to more tools that can help make your Patreon page more successful, such as tiered memberships, analytics, and app integrations.
You get complete control over what your memberships cost, which offers you the ultimate amount of flexibility when crafting your business model.
Once members subscribe to one of your membership reward tiers, they will get billed once a month for as long as they're subscribed. You can withdraw your money at any time through either Payoneer or PayPal.
How to Find Success as a Patreon Creator
We've covered the basics of how Patreon works, but how can you leverage it to make money? The truth is everyone's Patreon page is set up differently, but there are some universal strategies that can help you grow and maintain a consistent income. Here are the key steps for finding success as a Patreon creator:
1. Determine the Model of Your Patreon Page
You can take various approaches to Patreon as a creator depending on the niche and type of business you want to create. For example, if you're a YouTuber or influencer with a large audience, Patreon can become a platform where your fans can get more access to you. In exchange for their membership fee, you would provide them with extra content or perks for members only, like exclusive access to live streams or behind-the-scenes content.
James Hoffmann – who has a YouTube channel about coffee – is an excellent example of this type of business model. He gives his fan base a say in what products he'll review next via polls and exclusive content. As of the time of this writing, he has over 7,900 patrons.
Alternatively, you can take a more transactional approach to your membership, where your patrons will receive content they want or need in exchange for their subscription fee. For instance, Pet Foolery, creator of the Pixie and Brutus comic, runs a Patreon account that gives its patrons four comics per month for just $1.
That may not sound like a lot, but considering that the creator was reported to have over 13,000 patrons, it adds up to a tidy sum!
The last type of page you can create is for general support. Members do not get anything in return for their donation, but it's a way for them to support what you do. This model typically involves smaller monthly contributions between $1-$3.
Unless or until you have a large following, a transactional approach is the best way to grow your Patreon page because it gives members a tangible reason to subscribe.
2. Set Up Your Page
It's essential to be thorough when creating your Patreon page so visitors will be enticed to subscribe. In particular, here are the elements you don't want to skip:
Profile picture
This is obvious, but a profile picture is essential to creating a professional-looking page. You can use a headshot, logo, or – if you're an artist – a picture of your work.
Cover Photo or Banner
The cover photo is at the top of your Patreon page and is an opportunity to personalize your page. The image should be about 1600 x 400 pixels. You can upload a photo of your work or create an image using a program like Canva.
The "About Your Page" Description
This section is an opportunity to tell your visitors your goal with the Patreon page and what they can expect from your membership. It doesn't need to be long, but be sure to include engaging copy that will make them want to sign up!
Intro Video
Although you can't upload a video directly to Patreon, there is a section for you to include a video link. Although this step is optional, a video can go a long way in convincing someone to sign up as they create trust!
3. Plan Your Content and Create Multiple Tiers
Planning your membership is arguably the most important step in the process, especially if you're taking the transactional approach to the platform. Most creators create multiple membership options called tiers.
Typically, each tier up should offer more perks or benefits. For example, if you're a graphic design artist, your first tier could offer a new monthly font for $9.99 per month. Then you could have a second tier that includes the fonts plus new Canva templates and early access to a new graphic design lesson for $19.99 per month.
Although membership tiers are optional, it's recommended that you include at least two or three options as it gives members more choices and can increase your conversion rate. For example, some visitors may not be willing to pay the $20 per month for your top-tier membership but are happy to join your $10 tier for fewer benefits.
It's also crucial to price your offerings appropriately. Factor in how many hours of work go into each piece of content you create every month, especially if you're starting out with a smaller number of patrons.
For instance, if it takes you 10 hours to create extensive, high-quality tutorials every month, and you give it away for $2 per member, you would need 50 members to make even $100, which works out to $10 per hour for your hard work. But if you charge $10 per member, you'd earn $500 or $50 per hour for the same number of members, and it's still great value to your members.
4. Kick Off Your Patreon Page Launch with a Special Offer
Patreon has an array of tools at your disposal to help you market your Patreon page, one of which is the offers feature. Offers are a way to sweeten the deal for your members by giving them something above and beyond the usual rewards for a limited time.
For example, you could offer physical merchandise like a sticker or a mug. If you're an artist, your bonus offer could be a framed piece of your artwork. If you're a writer, it could be a signed copy of your book. It could even be something as simple as a shout-out in your next YouTube video or online event.
You can schedule your offer in advance if you wish and promote it to your audience. When the offer is live, it will be highlighted on the tier it's being offered on as a way to grab your visitors' attention and encourage them to sign up!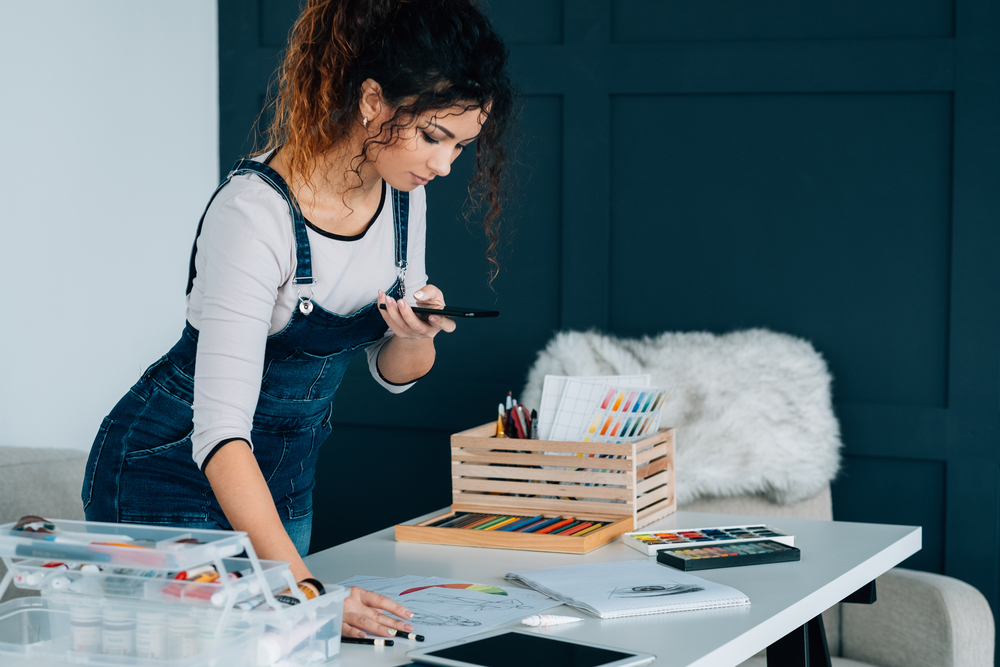 5. Consider Including a Merch Store
If you opt for Patreon's premium plan, you can open a merch store on your Patreon page and have your designs printed on things like tote bags, posters, t-shirts, and mugs. The concept is similar to print-on-demand in that you only need to upload the design, and Patreon handles the fulfillment.
This option is ideal for artists or established Patreon accounts with a following. It's important to note that members only qualify for the merchandise once they've paid the membership fee for three months in a row.
6. Set a Goal for Your Patreon Page
Another feature Patreon has is the ability to post a public goal. Goals can be community-based or earnings-based, and you can include a pledge for what will happen when you reach that milestone.
For example, you could set a goal for 100 Patreon subscribers and pledge that once you reach that goal, you will include an extra perk in the monthly membership. Once you've published your goal, both members and public viewers will be able to see it on your Patreon page, as well as how close you are to achieving it.
Goals can encourage viewers to sign up while showing members that you're actively working towards something meaningful.
7. Promote on Your Social Media Channels or Blog
Once you launch your Patreon page, it's time to promote it on your social media accounts. YouTube, TikTok, Instagram, Facebook, and Twitter are all great places to promote your page and talk about the benefits of the membership.
Other places to promote your Patreon include blog posts, Medium.com, forums, and your email list, if you have one.
8. Maintain Your Patreon Community
After you've launched your subscription and have a few members, it's crucial to tend to them. After all, you want every member to stay subscribed for as long as possible! To that end, here are some suggestions for keeping your members engaged:
Deliver Promised Content on Time
The first and most obvious thing you can do to keep your members happy is to do what you say you will. So if you say you're going to release exclusive content on the 1st and 15th of every month, ensure that you follow through.
Include Some Free Content
You can gate all your Patreon content so that only members can see it, but you can also make some of your content free. Including a few free posts on your page can give visitors a taste of what they can expect from your page and entice them to sign up.
Welcome New Patrons
Whenever you get a new patron, it's a good idea to send them a welcome message so that they know you appreciate them. You can do this either by sending them a custom message manually or by using the "welcome notes" feature, which automatically sends them a DM when they join.
Interact with Your Patrons
When patrons comment on your posts or send you a message, respond to them. This will show your members that you value their feedback and are open to discussion. If you have time, try to answer the questions they ask or give a shout-out in a future post.
Run Polls
Encourage community engagement by running polls regularly. For example, you can set up a poll giving them options for what they would like next month's benefit to be or to get their opinion on a topic related to your niche.
Post Regularly
Even if you send all your deliverables at the beginning of the month, it's a good idea to post regularly so members can see you're invested in the community. Even if it's just a picture or a quick update on what you're working on, patrons love to know what you're up to!
Conclusion
Patreon is a fantastic platform for growing a community of engaged individuals who love your content. And since it costs nothing to set up a creator account, you virtually have nothing to lose!
However, keep in mind that it takes time to grow your Patreon account. You may get a handful of members when you launch before it levels off. Members will come and go, but if you maintain your community properly, it will grow over time. Just be patient and consistent, and you'll see results.
For more information on creating a membership site, check out these great tips from Carol Tice of the Freelance Writers Den!