Are you looking for ways to make extra money from home? One unexpected way to generate cash and passive income is to rent things you already own! Stuff that you have and that somebody else needs. Stuff that you're not always using. Wondering what sorts of items you can rent for money? You'd be surprised!
Here are 21 things you can rent for money.
1. Rent Your Land to Campers
Gamping or garden camping is a new and ingenious way to earn money from your land. You don't necessarily need tons of acreage to do it, either. Part of the appeal of garden camping is the easy access to amenities like water, electricity, and bathrooms, so you can rent your backyard just as easily as your farm or forest property.
How it works: List your space and decide if you want to let campers 'bare pitch' (bring their own tents, trailers, and motorhomes) or if you're going to provide a fully accommodated, ready-to-camp experience.
HomeCamper

is by far the most popular website to list your gamping rental. It features thousands of campsites across the US, South America, Europe, Australia, and even remote islands!

Tentrr

is, at this time, an exclusively US platform for renting your campsite. General campsite listings are free to create, but something unique that Tentrr offers is a

Signature Membership

, which will turn your land into a fully-equipped, destination glamping (glamorous camping) site. For a $5,000-$10,000 investment Tentrr will build a deck on your property and install a large canvas tent, a queen bed, and other campsite amenities.

Campspace

is a popular website in Europe but has listings all over the world. (Don't let the price in Euros throw you off!)
2. List Your Home

or Spare Room

People rent homes worldwide, and chances are, someone wants to visit where you live, too. With sites like Airbnb, you can list your whole house or even a private room or basement area.

There are also several other sites available for you to list your home:

A relatively recent service is rentals for senior citizens and empty nesters. Silvernest and Nesterly are two websites that match older homeowners with safe and reliable long-term renters. Both sites perform background checks and screening for safety.
3. Rent Your Kitchen
Have a magazine-worthy kitchen? You can sign up to host cooking classes and private dinners in your home on Cozymeal. Cozymeal is a platform that features all sorts of exciting foodie experiences, from cooking classes to coffee tastings. While many of the Chefs choose to travel to the customer's location to teach their classes, Cozymeal will also allow third parties to list their property as a venue.
4. Rent Your Driveway
Renting your parking space is quite popular in bigger cities, especially if you live in an area where parking is an issue or close to downtown, an event center, or a popular tourist destination.
Pavemint, Parquex, Spot Hero, and CurbFlip are all sites for renting your parking spot in the US. You can list your driveway or garage by the hour, day, week, or month. If you live in the UK, try Just Park or Park on My Drive.
5. Rent Your Garden
If you love the idea of a beautiful garden but weren't blessed with a green thumb, Shared Earth is just the site for you! Shared Earth is a nonprofit garden-share program run by Sustainable America. You can list your land or just a plot in your yard. The site is free to use, and the rental terms are handled privately between the renter and the landowner.
Note: Most rental agreements do not include financial payment on Shared Earth, so don't set out expecting to get rich. Instead, landowners are paid via a portion of the food that is produced by their gardens. However, there are times when a rental fee may be appropriate, for instance, when someone wants to do commercial farming.
6. Turn Your Backyard

Into a Dog Park

If you like the idea of backyard Airbnb rentals, consider renting your backyard as a play space for pet owners on Sniffspot. Private, fenced yards in cities are popular listings, as well as remote acreage where dogs are welcome to explore off-leash. Hosts can earn $3,000 a month and, in some cases, more!
7. Rent Your Property

for Movie Sets

Don't own a home or romantic getaway? No worries! There's demand for all sorts of properties as film sets. Old barn? Abandoned warehouse? Say no more!

SetScouter and LocationsHub are two websites where you can list your property as a film location. While, yes, abandoned buildings can be found on the site, homes, hotels, schools, churches, bars, restaurants, office buildings, undeveloped land, and more can all be potential film sites.

Both Giggster and Splacer have slightly broader offerings. You can use these sites to list your property for rent as a film location, workspace, or event space. Again, just about anything goes!
8. Rent Your Extra Storage Space
If you have spare space in your garage, workshop, driveway, or backyard, consider renting it out as storage space on Neighbor or Stow It. Cars, boats, and RVs are common large items people often seek affordable, long-term storage for, but you can also rent out your attic for Christmas decorations or a backyard for someone's large arts and crafts project.
9. Rent Your Boat
If you're a boat owner, why let your boat sit in the dock (or in your driveway) while you're not using it? With these websites and apps, it doesn't have to!
Boatsetter lets you build a profile that includes listing your amenities and setting your price … you can even choose a captain! Motorized fishing and sports boats, party boats, yachts, and sailboats are the main draw on this site, but you can also list your jet ski. Boatsetter is available throughout the US, Europe, Mexico, the Caribbean, Central America, and Asia. Boatsetter is the only platform that provides insurance—through GEICO or BoatUS.
GetMyBoat is an app for renting all types of watercraft – from sailboats, fishing boats, and yachts to paddleboards and kayaks. The app features listings worldwide but is the most popular in the US, Europe, West Asia, and the Caribbean.
You can use Click&Boat to rent your motorized boat, sailboat, yacht, RIB boat, or jet ski. Click&Boat offers the largest range of locations where you can list your boat—you can find listings just about anywhere!
10. Rent Your Bike
Have a bike that spends more time sitting in the garage? Rent it for money when you're not using it, and watch the passive income roll in! Spinlister is the global bike share that helps active people connect with trusted bike owners around the world. Renting your bike is easy! Create your listing, confirm your bookings, and let renters pick up their rides.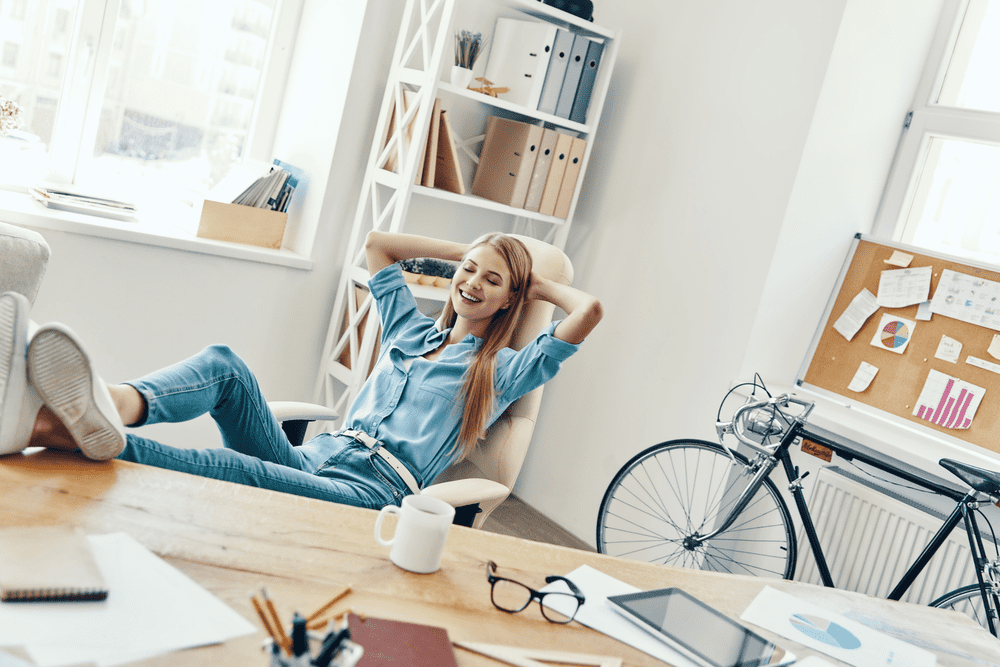 11. Rent Your Surfboard
The Quiver is a surfboard rental site that has seen considerable success and is still growing. And it's not just for travelers and vacations. Surfers use the service to try out new boards before buying their own, so if you live near a popular surfing destination, give it a try! Listings can be found on every continent, and you can choose to rent your board by the day, week, or even month.
12. Rent Your

Car for Money

Why not earn money from your car when you're not using it?

Getaround is an app that connects potential renters and car owners. Getaround is available throughout the US and offers 24/7 roadside assistance and insurance with every rental.

Turo is another popular app that you can use to rent your car for cash! Just download the app, create your account, and manage when your car is available for rental. According to their website, you can an average of $10,516 annually by renting one car out.

Another platform you can use is HyreCar. What this app does, is rent out your car to people who would like to drive for rideshare companies like Uber, Lyft, and DoorDash. With this platform, you'll sign up for an account, list your vehicle, and set your rates and times it's available.

If you own a truck, you're probably already used to helping friends move (probably frequently). Others in your city could also use your help! If you own a truck or another moving vehicle, you can list it on Fetch or Fluid Truck—no lifting required.
13. Rent Your RV
RVshare and RVesy are both on-demand platforms that connect RV owners with renters. Booked rentals include 24/7 roadside assistance (so you know your RV is in good hands) and RV rental insurance.
While RVshare and RVesy exclusively list newer campers and motorhomes (less than 20 years old), Outdoorsy welcomes the less conventional. In addition to traditional RVs, you can find VW camper vans, vintage trailers, converted vehicles, custom paint jobs, and more! Even if you don't list your vehicle, you'll enjoy browsing Outdoorsy's Insta-worthy collection. Outdoorsy offers insurance and roadside assistance on all rentals at no additional cost to you.
RVshare and Outdoorsy are available in the US only, while RVesy is in the US and Canada. If you live abroad, check out Campanda, which is based in Germany and features listings throughout Europe.
14. Rent Your Closet
If you're a fashionista with a designer wardrobe, you could be earning cash! If it's in your closet, you can probably rent it—clothing, handbags, shoes, and accessories are all hot rental items.
Rent My Wardrobe is a place where you can borrow designer items and lend your own for cash. Just create an account with items you're willing to rent out. Then when someone expresses interest in renting an item, meet them in person to exchange the item. They then return the item to a dry cleaner of your choice, and you pick it up from the dry cleaner. Your items are leased out for a four-day period, and Rent My Wardorde takes an 18% fee from your total rental price. Payouts are made on the second rental day via the platform.
15. Be a Friend
Have you ever found yourself in need of some company, whether it's to go to dinner and a movie, to a special event or party, or even just out for coffee? Well, you're not alone, so if you're willing to be a friend to others, consider renting out yourself!
RentAFriend is a site that allows you to rent local friends from all over the world. People in your area can search and find you if you're willing and eager to make new friends. You can generally earn about $10 an hour, but that's also negotiable, depending on the activity planned. There could even be perks like free tickets, meals, and trips! You can join for free and upload your photos and create a profile so possible friends can find you. Contact is made through an anonymous messaging system to negotiate plans, price, time, etc.
16. Rent Your Photography Equipment
Maybe you're a photographer who already owns the latest and greatest gear, but your schedule is a little empty, and your stuff is just sitting there. Why not rent it out for money?
ShareGrid and KitSplit are both sites that allow you to do just that. List your items, respond to requests, and then collect your cash when the rental is complete. Both companies offer insurance on your equipment but always do your research to determine if additional coverage is necessary.
17. Rent Your Baby Gear

for Cash

Have a spare high chair, stroller, toys, or crib you no longer use? Instead of selling it for pennies on the dollar at a garage sale, consider renting it out on BabyQuip. All types of baby products are available for rent in almost every major city across the US, and the platform is gaining traction internationally. BabyQuip maintains high levels of sanitation and safety standards and is fully insured, so you can rent your gear stress-free. Check out this post for more information on starting a baby equipment rental business.
18. Rent Your Swimming Pool
With everyone stuck at home during the pandemic, swimming pool rentals became a popular way for people to get out of the house while remaining quarantined within their family group. If you have a pool and would like to make extra income renting out your pool, check out Swimply! Just create an account listing your pool's details, price per hour, and location. Swimply provides $1,000,000 in insurance coverage, so you can rent with peace of mind. According to their website, you can earn $5,000 a month renting your pool out by the hour! Payments come through Stripe, and Swimply takes a 15% service fee.
19. Advertising Space
If you live near a busy road, drive in a highly populated area, or have a website or YouTube channel that gets a lot of web visitors, you can earn rental income by selling advertising space online and in person.
With Carertise, you can earn extra cash, up to $500 a month, for placing an advertising wrap on your car. When using this method, you'll need to drive a certain number of miles each month to ensure that the advertiser gets adequate exposure.
With billboard advertising, the billboard company will place the billboard o your property and negotiate a contract for terms of use and pay. According to Capitol Outdoor, the average rental income is around $1,500-$2,000 per month.
If you have a high-traffic website, YouTube Channel, newsletter, or podcast, you can rent ad space on those channels. How much you can earn will all depend on how many followers you have, your niche, and your engagement rates. Even smaller bloggers can make money by renting advertising space on their blogs.
20. Birthday Parties
Parents love creating memorable events for their children's birthdays; however, they don't want to have to buy and store all the necessary tools to create an over-the-top event. This is where you come in! You can start your own rental business with the company Elite Teepees and create dream sleepover parties for children.
With this business opportunity, you'll set up the adorable teepees and decor and then come and take them down after the party is over. Business owners can earn $26,000-$54,000 annually by putting on two parties a week with an average of four guests per party. You can earn more depending on the number of guests and the number of parties per week.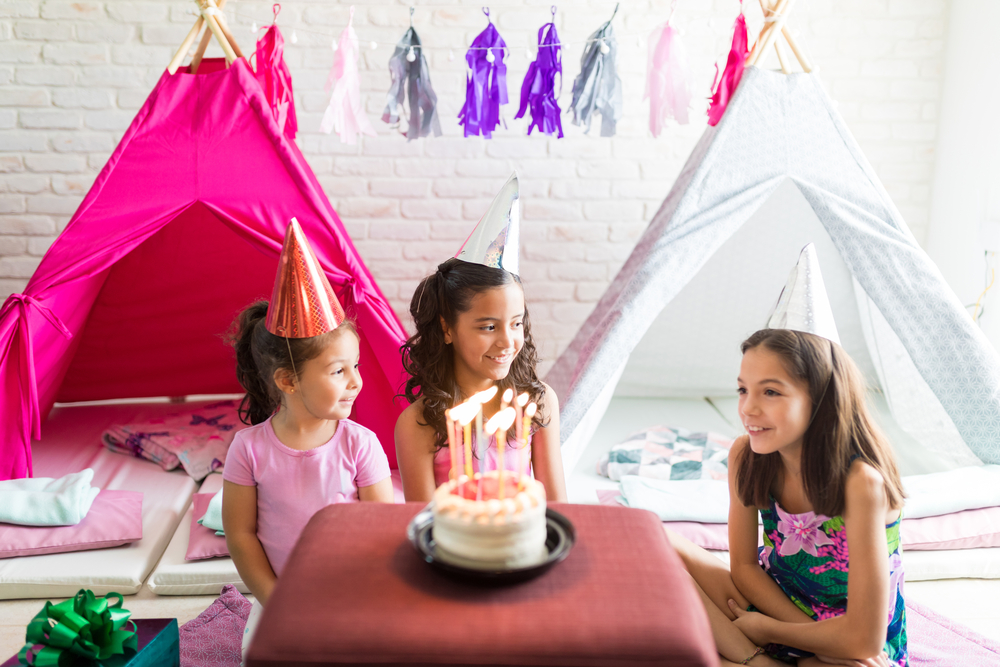 Of course, there are many other rental business ideas with this option. You could join a franchise opportunity like The Stork Lady, where you set up happy birthday and welcome baby signage in people's yards to celebrate special events. And it doesn't stop there! You can purchase some bounce houses and rent them out for events, or if you have a farm, you can rent out petting zoo time or even pony rides. The opportunities for starting a rental side hustle in this category are endless.
21. General Goodies
You can actually rent out almost anything: pickup trucks, apparel, snowboards, jet skis, motorcycles, electronics, car seats, appliances … you name it; it's probably for rent somewhere.
On sites the sites below, you can list pretty much whatever you own that you think others might have an interest in.
Final Thoughts: How to Safely Rent

For Money

The peer-to-peer rental marketplace has exploded in popularity in the years since it first came out. There's now a market and rental site for just about anything you can dream up! For maximum visibility, cross-post your goods with more than one company above or places like Craigslist or Facebook Marketplace. Then you can narrow in on the platforms that work best!

As with all sites that allow you to rent for money, you'll get the best results when you thoroughly research the platform's terms, fees, and insurance policies. There may be times when you need to purchase additional coverage or have your own rental agreement in place. Many disputes can be avoided by taking the time to vet your renters, and most platforms allow you the opportunity to do so before booking. Ask where they will be taking your rental, its intended use, their experience using it, and other relevant questions.

Have you tried to rent for money? What rental platforms have you used? Let us know in the comments below!

Originally published December 8, 2015. Content updated May 2023.