Are you searching for a legitimate work-from-home job with no startup fees? This informative post and list of hiring companies have you covered.
With advances in technology and more positive attitudes toward telecommuting, there are more remote positions than ever before. According to FlexJobs' annual analysis of the top companies that hire remote workers, their website showed a 20% increase in remote jobs from 2021 to 2022.
But just because telecommuting jobs are on the rise doesn't mean you can slack off from doing your due diligence. The FTC estimates that ONLY one in every 55 work-at-home job opportunities is legit.
There are many warning flags that an opportunity is a scam. Things like lack of contact information, vague job descriptions, hyped-up job ads, negative reviews, and poor ratings with the Better Business Bureau. But there is one warning flag that causes a lot of confusion, and that's the fees associated with working from home.
You Should Never Have to Pay for a Job
In essence, this statement is true. But there are some exceptions to that rule, which I want to discuss before I move on to legitimate work-from-home jobs with no startup fees.
With most work-at-home jobs, the bare minimum you'll need to provide is a reliable computer (or laptop) and a high-speed internet connection.
However, depending on your role, you may also need additional office equipment like a dedicated phone line, a headset, a quiet office space free of distractions, and a printer with scanning abilities.
Some legit fees you may encounter when applying for remote jobs are fees for training materials, criminal background checks, credit checks, and drug testing.
Why Do Work-From-Home Companies Charge for These Fees?
It's primarily entry-level positions that require these sorts of fees, and the reason companies do this is they want to weed out candidates that aren't 100% committed to the role. The rationale is if you invest a small amount of money, you're more likely to follow through and remain with the company for an extended period. On the flip side, most telecommuting positions for professional careers do not require fees for training or background checks.
Another reason entry-level positions come with fees is that there are so many individuals applying for these positions that it's cost-prohibitive for these companies to pay for these expenses.
One last thing you must consider: Is the position a job or a business opportunity? There are lots of legit business-in-a-box, home-based franchises and direct sales companies that require a startup fee. These fees are entirely legit when you're joining a business opportunity, but again, you need to make sure that you're dealing with reputable companies.
Don't want to invest any money at all? No problem.
Before I jump into the jobs without fees, sign up for our newsletter and free Work-From-Home Starter Guide.
31 Legit Work-From-Home Jobs No Startup Fees Required
1. Aha!
Aha! hires remote customer success specialists, managers, engineers, and marketers from the US, Canada, the UK, Ireland, South Africa, and New Zealand. Full-time positions come with benefits, and there are no startup fees associated with this company.
2. Amazon
Amazon hires for a wide variety of virtual positions, including administrative support, customer service, business development, legal, marketing, sales, and much more. There are no fees associated with these positions.
3. American Express
American Express hires virtual workers for both entry-level (customer care professionals) and professional positions. You will need a computer, a dedicated phone line, and a quiet office space. I read in this post that American Express will pay for your connection setup and monthly costs for these services; however, you'll need to verify this information with AMEX.
4. Appen
Appen hires remote workers for social media evaluation, web search evaluation, transcribers, translators, and more. You must have a computer less than three years old and a high-speed internet connection.
5. Apple
Apple hires at-home advisors to answer customer questions and concerns. You'll need a quiet, distraction-free workspace and high-speed internet connection; Apple will provide you with an iMac and headset to use during employment.
6. Belay
Belay hires remote bookkeepers and virtual assistants. You must have a Bachelor's Degree and related experience for these roles. You'll also need a PC or Mac with a webcam, high-speed internet connection, and MS Office.
7. Boldly
Boldly hires full-time and part-time employees for a wide variety of virtual assistant jobs, including general, bilingual, marketing, and legal assistants. You'll need at least seven years of experience for these positions, and they hire in all states except Hawaii, Alaska, and Washington, DC. Boldly does not charge any fees, and they offer employees many benefits and perks.
8. Brafton
If you're interested in working from home in a marketing role like social media management, SEO, content writing, or digital content, look at Brafton's remote job offerings. They have both freelance and full-time jobs, with the latter coming with employee benefits. Most positions require a bachelor's degree and two years of experience with social platforms like Facebook, Instagram, and Twitter and social media scheduling tools.
9. Cambly
Cambly hires individuals to practice conversational English with their customers. In this role, you'll earn an average of $10.20-$12.00 per hour! To get started, you'll need to be a native English speaker, and you'll need to have a computer with a webcam and a reliable internet connection.
10. Concentrix
Concentrix hires virtual workers for sales and service, customer service, and tech support. You will need a computer less than six years old, a high-speed internet connection, a phone (landline or cell), a headset and flash drive, and a quiet office space.
11. CVS Health
Whether you're searching for data entry jobs, customer service roles, nursing jobs, or human resource positions, CVS Health always has a ton of remote job openings for US-based workers. Best of all, they don't charge any fees to get started. You will, however, in most cases, need a high school diploma or GED and some prior work experience to apply for entry-level positions.
12. Dell
Dell computers hire a wide variety of work-at-home positions, such as sales managers, tech support, account managers, clinical support advisors, and more, with no fees required.
13. Hilton
Hilton hires remote reservation sales specialists and customer care coordinators. To qualify for these positions, you must have a computer, a dedicated landline, a headset, high-speed internet, a webcam, and dedicated office space.
14. HSN (Home Shopping Network)
HSN hires remote customer service and order specialists. Job candidates must have a computer, broadband internet, headset, and a dedicated phone line. The starting pay is $11.50-$13.25 per hour.
15. PhoneBurner
PhoneBurner hires full-time customer support representatives to work from home. You'll need distraction-free office space, high-speed internet, a PC or Mac computer, and a high-quality headset for this position. Pay is $17-20 per hour!
16. Rev
Rev hires freelance transcriptionists, closed captioners, and translators. All you need is a reliable computer, headset, and broadband internet.
17. Sitel Group
Sitel Group hires remote workers for customer service, team leads, sales, and support positions. You can work full- or part-time hours, and training is paid.
18. Smith.ai
Smith.ai hires virtual receptionists for full and part-time positions. For this role, you'll need a computer with Google Chrome, broadband internet, a quiet workspace, and a comfortable headset. Starting pay is $15-$16 per hour!
19. Studypool
Studypool hires online tutors worldwide to help students of all ages with their homework questions. The nice thing about these roles is all messaging is done through Studypool's chat platform, so you don't have to be on camera. According to their website, top tutors can earn up to $7,500 a month, and these work-from-home opportunities have flexible scheduling.
20. Sutherland CloudSource
Sutherland Cloudsource hires for customer service, technical support, and sales positions. You must have your own computer, internet connection, headset, and a productive work environment.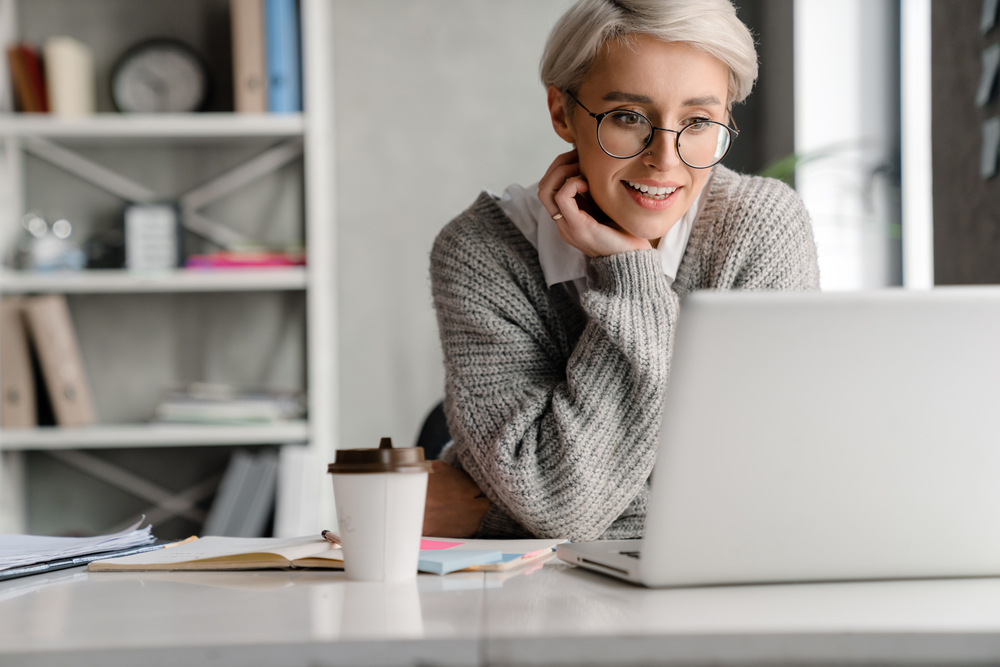 21. Time etc.
Time etc., hires freelance virtual assistants, marketing and social media assistants, writing assistants, and customer service and sales. You must have a computer, high-speed internet, Microsoft Office, Skype, a headset, and a printer with paper. Starting pay is $13-$17 per hour.
22. Transcom
If you don't mind customer service jobs, Transcom hires employees from around the world to provide customer and tech support. Most roles come with a starting pay rate of $17.31 per hour, benefits, and a company-provided computer.
23. TranscribeMe
TranscribeMe hires freelance transcribers from around the globe to transcribe short (2-4 minute) audio files into typed text documents. In these positions, you'll earn $15-$22 per audio hour. If you're looking for an opportunity to make extra money from the comfort of your own home on your own schedule, check out TranscribeMe.
24. TTEC
Another company that doesn't charge work-from-home job fees is TTEC. They hire at-home customer service representatives to answer inbound calls and emails from customers. Must have a computer, anti-virus software, dedicated phone line, and internet connection.
25. U-Haul
U-Haul hires telecommuters for sales and reservation agent positions. You'll need a private work area, a USB headset, and an internet connection.
26. UnitedHealth Group
UnitedHealth Group hires for a wide variety of telecommuting positions, such as nurses, program directors, project managers, customer service, and more.
27. VaVa Virtual Assistants
VaVa Virtual Assistants hires part-time bookkeepers, social media managers, and virtual assistants to perform a wide variety of tasks. You must have 2-3 years of experience and be familiar with products like Basecamp, Google Suite, and Slack.
28. Westat
Westat hires home-based employees for telephone data collection work. You will need a computer, a high-speed internet connection, and a smartphone or tablet. Some assignments are part-time hours, and others are full-time positions – night and weekend shifts are available.
29. Williams-Sonoma
Williams-Sonoma hires remote customer service agents at a starting pay rate of $15 per hour. Job candidates must have one year of experience, a PC or Mac with a webcam, a USB headset, and a high-speed internet connection.
30. Working Solutions
Working Solutions hires independent contractors for sales, customer service, and travel professionals. Contractors must pass a criminal background check (CBC) to work on this program. As far as I can tell, they don't make candidates pay for the CBC, but you will need to verify this for a fact.
31. Wrrk
Wrrk hires remote customer service professionals. In the role, you'll be a W2 employee that receives health benefits. You must have at least one year of customer service experience.
Home-Based Business Opportunities Without Startup Fees
If you prefer to be a small business owner and make money on your own terms, there are some ways in which you can start a business for free. See the following articles for ways to do it and the different opportunities available.
Conclusion
You may be wondering where you can find information about fees for new remote job leads that you find online. You can usually find this information on the job listing itself or an FAQ page. Just be sure to take your time reading the job description and information pages so that you're not surprised during the application and interviewing process. You can also read reviews on Glassdoor to find out even more information.
Do you know of another legit work-from-home job that doesn't require a fee to start? Leave a comment below, and I may add it to the list.
Originally published December 14, 2016. Content updated February 2023.