At the start of summer, college students often pick up temp jobs to earn extra money. Lifeguards, camp counselors, food servers, and retail workers are some of the go-to summer jobs for college students on break. While these are tried and true ways to put extra money in your pocket over the summer months, these jobs can't always be carried on into the new school year as you head back to campus.
So, instead of a temporary summer gig, consider a side hustle that can last all year long. In fact, some side hustles are so flexible they can accommodate even the busiest of school schedules, making them ideal for busy college students like you.
1. Freelance Writer
As a college student, you've got a lot of writing assignments to tackle. While those assignments are crucial to passing classes, they're not going to help boost your bank account. But you can use those same writing skills developed as a student to earn a nice chunk of change each month as a freelance writer.
As a freelance writer, you can work as much (or as little) as you'd like. In the summertime, you can take on a lot more projects and taper down your workload during the school year.
There are plenty of paid writing opportunities to immediately launch your summer side hustle. If you have a bit of an entrepreneurial spirit and prefer to strike out on your own, leverage existing connections on LinkedIn, or turn to social media to find work.
However you choose to earn as a freelance writer, you can claim work whenever you're ready, whether it's all summer long or in between classes.
2. English Language Tutor
In the summertime, there's not usually a high demand for academic tutors. However, there's a year-round need for English language tutors. As an English language tutor, you help non-English speaking adults and children from around the world brush up on their conversational English speaking skills.
Prior tutoring experience isn't always required, but having a firm grasp of the English language is vital. When you sign up with companies like Cambly, you can work on-demand whenever you have free time or schedule tutoring sessions as your schedule permits. This allows you to regularly work during the summer break and slow down some once school is back in session.
3. Set Up Shop on Fiverr
What's great about marketplace sites like Fiverr, is that anyone, even busy college students, can set up a side hustle that can be tailored to their existing schedules. Fiverr allows you to sell gigs on a per-project basis. Although gigs start at $5, they can go as high as $500 with various add-ons.
For example, you could offer to proofread up to 100 words of writing for $5 and sell add-ons like 24-hour turnaround times, additional word counts, and editing services in $5 increments. Suddenly, a $5 job turns into a $50 gig.
As with the other side hustles on this list, you can accept as much work as your schedule permits, giving you a chance to make money whenever you want. During your summer break, you can actively promote your Fiverr shop and take on more orders, and just as easily cut back your availability in the fall – it's up to you how much you want to work (and earn!).
4. Usability Tester
An easy (and fun) summer-to-semester side hustle to consider is usability testing. As a user tester, you visit websites or use an app while providing honest feedback. This means speaking your thoughts out loud while navigating a set of tasks. That's it. On average, each test you complete will pay between $8-$10 and should take just 10-15 minutes to complete.
Tip: To increase your earning power in the summer, sign up with multiple user testing companies. Doing so increases your odds of landing enough tasks to make your summer money goals.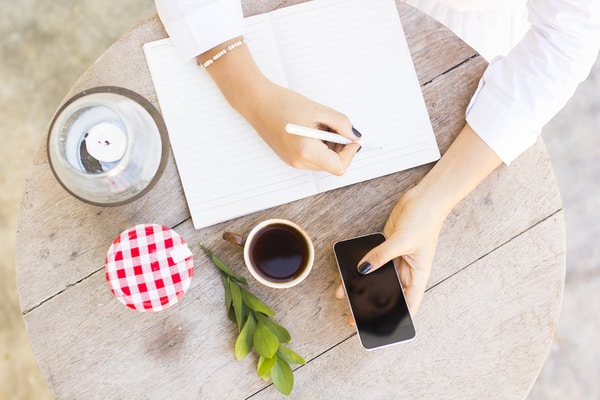 5. Transcription
There are no shortages of opportunities to earn income as a typist. With a strong grasp of grammar and quick typing speed, you can side hustle all summer long while transcribing everything from sermons and seminars to meetings and market research.
Many transcription companies allow you to work as often as you'd like, as long as there's work available. So, you can side hustle like crazy in the summer and slowly wind down as you make your way back to school in the fall. Because transcribing is often a flexible side hustle, you'll still be able to work throughout the year without interfering with your coursework.
6. Micro-Jobs
Whether you have long periods to fill in the summer or just a few minutes to spare during the school year, you can use that time to make extra money with micro-jobs. Short task sites, like Amazon Mechanical Turk, allow you to cash in by completing quick and simple gigs that often take just a few minutes.
Like many of the side hustles listed here, it's wise to join several short task sites, so you have work available to you whenever you're ready. This gives you plenty of options to earn while school is out and still gives you a variety of tasks to choose from when your back on campus.
Hint: Get active on subreddits that exclusively discuss money-making micro jobs! Members often share amazing tips that'll help you make the most from each task you complete.
Summer-to-School Side Hustles
It's always nice to have extra money as a college student. While it's easy to land a summer gig, it's not always practical to work during the busy semester. Between classes, assignments, and extracurricular activities, it's not always easy to find a job that works for your busy schedule.
Fortunately, you can have the best of both worlds by starting a summertime side hustle that you can carry on well into the school year, giving you a chance to make money all year long without sacrificing your entire summer (or studies).