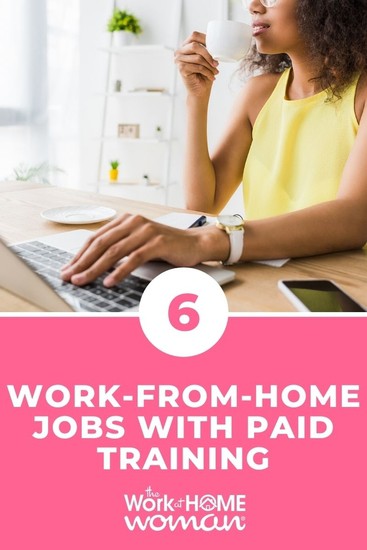 One of the most intimidating things about getting started in a work-from-home job is the fact that you'll be more or less working on your own.
That's why it's important that any virtual job you take offers adequate training – so that you can start your new home-based career with confidence.
Sadly, not every remote position offers compensation for job training.
Let's face it, your time is valuable, and you absolutely should be compensated for the time it takes for you to learn the ropes!
The good news is there are at least six work-from-home jobs with paid training you can consider.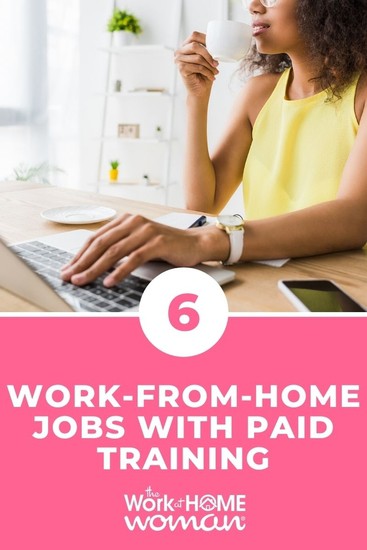 1. Concentrix
Concentrix is a business services company specializing in customer engagement. They hire employees to work for their clients in various roles, including IT operations, facility management, talent acquisition, and quality.
Concentrix hires for both full-time and part-time roles, and the pay starts at $10 per hour but varies depending on the position and skills required.
If you have a secure, high-speed internet connection and a distraction-free environment to work in, you have everything you need to get started.
As for learning the ropes, they pay you for your training. In some cases, you may need to go to a centralized location, but you may be able to get trained virtually.
They will also test you throughout your training to prepare you for success.
2. Apple at Home Advisor
Apple Home Advisors are remote workers who offer Apple clients support by phone or by chat. If you're passionate about Apple's products and services, this might be a good fit for you!
Although experience with Mac products is advantageous, you really just need to have a passion for technology and good customer service skills. The only other requirements are that you must have a distraction-free environment to work in and a reliable high-speed internet connection.
You don't even need a computer; Apple will provide you with an iMac and headset.
They hire both part-time and full-time positions and provide nine weeks of training through a virtual platform. Other job perks include benefits, product discounts, and paid time off.
Related Content: Apple Work From Home Jobs: What You Need to Know
3. Amazon
You can find a variety of work-from-home roles through Amazon, including customer service, software development, project management, sales, and advertising. There are also frequent job listings for bilingual positions.
Some roles require more education and experience, while others only require that you have a high school diploma, a reliable internet connection, and a flexible schedule.
Although jobs are remote, they are often limited by location. You can use the location filters to find local work from home jobs.
Depending on the job, you may need to go onsite somewhere for training, but it can usually be done at home. All training is paid.
Related Content: Amazon Work-at-Home Jobs and Money-Making Opportunities
4. Sitel Group
Sitel Group is another outsourcing company that hires employees to work in customer service, team lead, and support roles.
They have office jobs but also specialize in providing work from home opportunities. You can look for roles and apply for them on their job board.
Glassdoor reviews report that they do pay for training. Not only that, but you can also expense your office supplies and internet!
The average pay for customer service roles at this company is $11.84 per hour, according to Indeed.com reports.
5. Alorica at Home
Alorica at Home is another company that hires people to work remotely from their homes. You can use the job search filter to find openings and apply.
Many of the roles are in customer service, and paid training is provided.
When you apply and are offered a job, you may be asked to pay for a background check before starting if you accept.
Once training is complete, you need to be available to work within the hours outlined in the job description.
The earning potential is a little on the lower end, with reported hourly wages from minimum wage up to $10 per hour.
You also require a landline phone as well as a high-speed internet connection.
Although you're working from home, Alorica has processes in place so that you don't feel like an island; it is set up like a virtual office, so if you need help during your shift, there is support you can reach out to.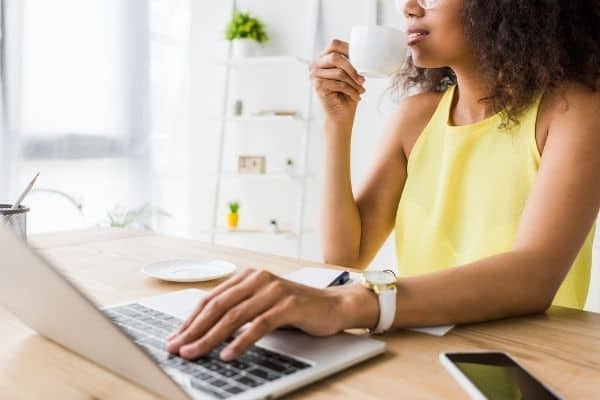 6. InboxDone
InboxDone is a company that hires Inbox Managers and trains them to help entrepreneurs and business owners with email management.
One of the best things about InboxDone is that they are less concerned with education and experience, and care more about soft skills like emotional intelligence and strong work ethic.
You don't even need a resume to apply.
This role is ideal for those who are self-motivated, eager to learn, and looking for long-term work. For beginners, the work usually amounts to part-time income, but if you do well there is potential for full-time work.
The only real requirement is having exceptional verbal and written communication skills. You also need to have a computer with a microphone, camera, and high-speed internet connection
You can apply on their website using their introductory application. If they are interested in hiring you, they will give you two tasks to complete as a test. Upon passing that, you will participate in a Zoom-call interview.
If they decide to hire you, you will get paid to train virtually for 30 days at a lower hourly rate. However, once you finish training and start working with the client one-on-one, your hourly rate will increase.
Although the pay range isn't listed directly on their website, the application asks what you would expect your pay rate to be, and options range between $10-$20 USD per hour.
Summary
Whether your interests are in administrative work, customer service, or tech support, there are many work-from-home jobs with paid training to choose from.
Not only do you now know where to look for remote jobs, but you can also get started knowing that you will be compensated for the time it takes to get you to get trained up!