Do you want to work from home but don't have the right equipment? No problem! We have 32 legitimate work-from-home jobs that provide equipment!
As you will see in this list, there are companies in almost every industry that provide workers with all the tools they need to work from home!
If you're looking for a work-from-home job where equipment is supplied, check out these companies!
1. 10up
10up is a digital consultancy that provides tools, engineering assistance, and product services to companies large and small.
They hire remote web engineers, recruiters, account managers, designers, quality assurance specialists, systems engineers, and more. Among the benefits advertised, they give employees a professional development budget for tools needed for the job.
2. Amazon
Amazon hires full- and part-time workers for a wide range of home positions, including customer service, HR, marketing, sales, operations, software development, and many others.
While it's not listed on their benefits page, according to this article, you'll receive an Amazon-owned laptop, headset, and Ethernet adaptor.
3. Apple
Apple hires at-home advisors, team managers, and area managers. Employees get an iMac desktop computer and headset upon being hired. Apple also offers paid training to learn how to use Apple devices and navigate customer communications.
4. Automattic
Automattic is the software company that makes WordPress, Gravatar, Tumblr, Jetpack, Akismet, and WooCommerce. And with all these tools, they hire a wide variety of roles, including engineers, design, marketing, customer service, legal, finance, and HR.
Automattic employees can work from anywhere and receive a home office setup and a coworking allowance. You can even use your budget to pay for your caffeine if you decide to work at a coffee shop!
5. AMEX
American Express is a global financial institution that hires virtual travel consultants and customer service positions. You can search for job listings on their site and even upload your resume to speed up your search. While they don't supply your computer equipment, they do pay for your high-speed internet connection.
6. Back Office Betties
Back Office Betties is a company that hires virtual legal intake specialists (and some remote management positions) in Arizona, Texas, Nevada, and Florida. These roles pay up to $20 per hour and come with three weeks of vacation. Back Office Betties not only reimburses employees for their internet connection, but they provide a computer, monitor, and headset for legal intake specialists. They also invest $100 a year into your personal development!
7. Buffer
Buffer is a social media management company that hires engineers, social media marketers, customer advocates, and more. If they don't have a job listing you're interested in on their careers page; you can join their mailing list to get notifications of new openings.
Besides health care and paid time off, Buffer offers employees lots of perks!
They provide employee laptops and up to $200 in computer accessories like keyboards, computer mice, headphones, or laptop stands. Buffer also reimburses employees for 100% of their internet costs and up to $1,500 a year for professional accounting services. They also offer compensation for coworking space membership fees or coffee shop work. Lastly, they offer up to $240 annually for learning and development, including online courses, coaching, kindle or audiobooks, and more.
8. BroadPath
BroadPath is a staffing and consulting company that hires customer service agents, healthcare representatives, technical support, and back-office roles like payroll and accounting. Most of these are full-time positions that offer full employee benefits. BroadPath is almost always hiring, so check out their careers page for current openings.
Upon hire, Broadpath provides most employees with equipment like a laptop, a Bhive camera, a USB wired headset, and a USB hub. You'll need to supply your own desktop monitor, ethernet cable, and mouse.
9. Calix
Calix is a software company that hires work-from-home employees in the US and Canada. Besides generous medical, retirement, and savings benefits, they also provide employees with internet reimbursement, home office furniture, and ergonomic evaluations. If you'd like to work at Calix, they hire in sales, R&D, customer support, IT, marketing, talent, culture, operations, project management, and finance.
10. ChartHop
Another work-from-home job that provides equipment is ChartHop. Besides their home office reimbursement benefit, they also provide healthcare benefits, a 401k, paid time off, paid parental leave, and more. ChartHop also emphasizes inclusion, diversity, and equity within the company, and they currently hire in the areas of customer success, finance, people, and user experience (UX).
11. Commercetools
Formerly Frontastic, Commercetools is a fully remote company that believes in facilitating work-life balance, asynchronous communication, and helping its employees grow.
Their careers page is updated with their current openings, and they often look for developers, marketing specialists, account executives, and site engineers.
Commercetools hires employees from the US, Canada, Europe, Latin America, the UK, Australia, Vietnam, Indonesia, Singapore, and New Zealand. According to reviews on Glassdoor, they provide all tools to work from home, including a one-time home office setup stipend.
12. Continued
Continued, which is part of the LaCalle Group, is an educational company that hires remote US-based workers in the areas of design, database development, PHP development, executive positions, and more. LaCalle Group offers comprehensive benefits, including a Mac computer and an internet stipend.
13. CovertKit
ConvertKit is a fully remote email marketing service that hires professionals in engineering, marketing, sales, and more.
All US-based employees receive a $3,200 work-from-home equipment allowance that you can use to purchase a desktop computer, laptop, or any other home office supplies you need. You'll also receive another $2,500 every two years after that, so you can keep your tech up-to-date. They also have a learning budget that you can use to take courses or buy books that help you grow professionally.
14. Files.com
Files.com is a cloud storage company headquartered in Nevada with a hybrid-remote setup. They offer fully remote positions for customer service, technology, and design roles.
Upon getting hired, employees receive a company-issued, fully-configured MacBook Pro, as well as a competitive salary. Other perks include a $1,000 starting bonus, paid business trips, and a continued learning budget.
15. Bold
Bold which owns the popular job board, FlexJobs, is a fully remote company that hires people for research, career coaching, marketing, engineering, and more.
The company provides a stipend for work-from-home equipment, office furniture, cleaning services, snack subscriptions, and coworking areas. They also invest in their employees with annual allowances dedicated to their professional growth.
16. GitBook
GitBook is a web-based document management company that hires remote employees across the globe, including software engineers, full-stack data specialists, brand designers, support generalists, and more.
Employees work remotely from wherever they want and are given a stipend for home office setup. Workers may also be eligible for a coworking space allowance.
17. Gusto
Gusto is a payroll company that embraces diversity, inclusion, and equity, and values its employees as much as they value its customers. Not only does Gusto offer flex, remote, and in-office positions, but they also provide a wide array of employee benefits, including medical, dental, and vision, paid time off, and a work-from-home stipend, along with a monthly allowance for phone, internet, and wellness.
If you'd like to work with Gusto, they currently hire in the areas of customer experience, data science, engineering, finance, business operations, legal, compliance, people, product management, and sales.
18. HelpScout
HelpScout is a customer support platform that hires people in design, engineering, finance, operations, sales, marketing, and talent acquisition. They also have a "future openings" posting for those who don't see a suitable role listed but are still interested in working for the company.
Employees get to work remotely and get laptops and funding for their home office. They also offer reimbursement for coworking spaces as well as personal and professional development.
19. Hilton
Hilton hires work-from-home employees, including marketing managers, data modeling engineers, user experience designers, customer service reps, and data architects. You can sign up for job alerts or follow their careers Instagram page.
Remote employees get a mini PC and equipment, including a headset, a flash drive, and an ethernet cable.
20. InVision
InVision hires remote employees in design, sales, customer support, marketing, engineering, and operations departments.
New employees get a home office budget to purchase furniture and home office equipment that renews after two years. They also get other perks like monthly wellness reimbursements, self-development funds, a living allowance, and a free Headspace account.
21. LPL Financial
LPL Financial is a financial services company based in San Diego with over 14,000 independent financial advisors.
The company hires freelance and remote employees and often looks for placements in their finance, IT, legal, marketing, sales, and operations departments. New employees get a free computer, monitor, and accessories.
22. Mediavine
Mediavine is a full-service ad management company that hires for roles like QA engineers, marketing graphic designers, data engineers, software engineers, marketers, and more.
Employees are remote and enjoy home office reimbursement and other benefits that support work-life balance. For example, Mediavine may compensate for virtual yoga classes or continuing education classes.
23. MoveOn
MoveOn is a fully remote company that hires employees anywhere in the US. Positions include directors, operating officers, product directors, software engineers, and more.
The compensation includes reimbursement for home office equipment, laptop, and coworking spaces. They also offer health and wellness benefits that support work-life balance.
24. Reddit
The social media platform Reddit hires a wide variety of remote workers, including designers, interns, engineers, IT, legal, people, marketing, sales managers, and more. Benefits include comprehensive health, unlimited vacation, paid volunteer time, workspace and home office benefits, and more!
25. Rubicon
Rubicon is a B Corp waste solutions company that hires in-person and remote employees in the areas of business development, account management, policy, HR, and finance. Employees receive many benefits, including flexible work hours, paid time off, and free medical coverage, as well as a home office stipend.
26. Teleperformance
Teleperformance offers customer service to companies in the industries of healthcare, insurance, automotive, and commerce. They hire both in-person and virtual employees, but you can easily toggle settings to show only the remote positions. Besides customer service representatives, they also hire for professional roles like procurement and quality assurance. Training is paid, and you'll receive compensation for your home office setup.
27. Toggl
Toggl is a time-tracking software company that has work-from-home employees in 40 countries around the world. They hire developers, content marketing managers, product designers, and more.
New hires receive a free laptop and a €2,000 budget for setting up their home office. They also get compensation for coworking spaces and home internet service. Further perks include attending additional training, gym membership reimbursements, and compensation for a new phone.
28. Transcom
Transcom provides customer service for companies and frequently hires remote full-time tech support and customer service agents. In addition to a base salary, employees can earn extra with performance-based incentives. All new employees get a computer and equipment to perform their job duties.
29. Verizon
Verizon is regularly looking for work-from-home customer service representatives who can field calls from customers and troubleshoot problems.
Compensation includes a monthly stipend of $50 per month for internet services, and they will provide a computer, headset, and required software.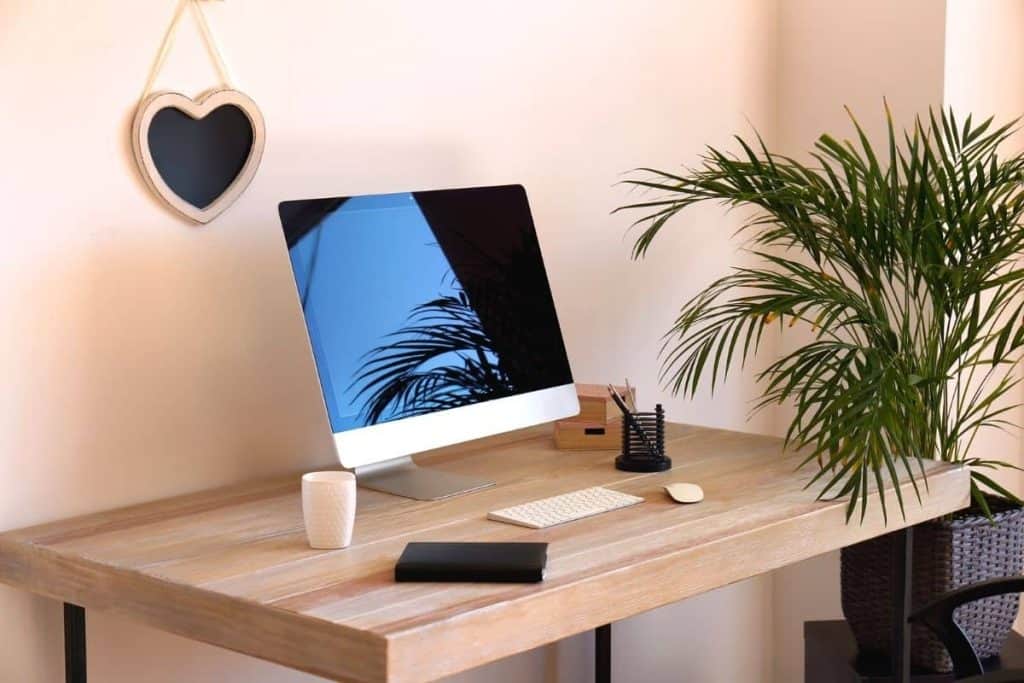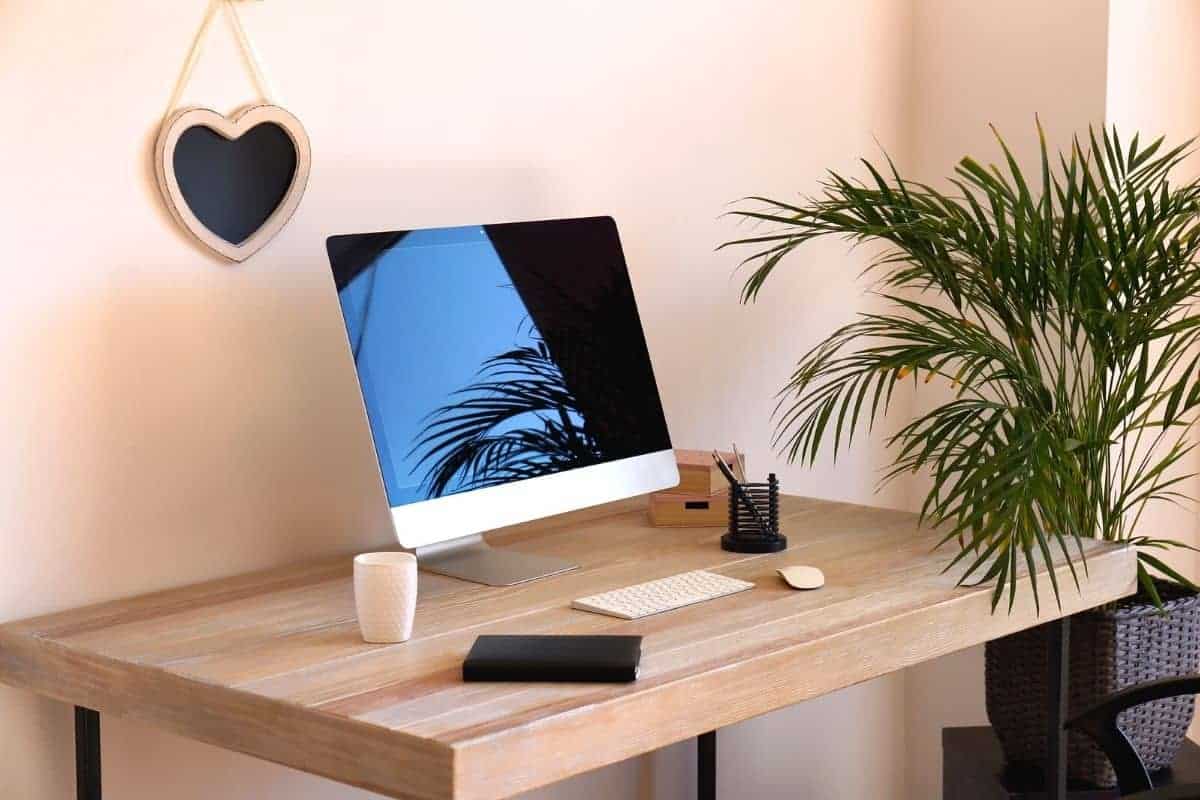 30. Whirlpool
Whirlpool is a global company that provides appliances for cooking, cleaning, and refrigeration. Their work-from-home roles are found on their job board and include CRM managers, sales managers, customer service, and field sales specialists. Whirlpool provides employees with laptop computers as well as a headset and mouse.
31. World Travel Holdings
World Travel Holdings is a cruise agency and travel company that hires vacation planners, villa vacation agents, travel consultants, IT product managers, software engineers, and more.
Remote employees receive a computer, keyboard, mouse, headset, phone, and webcam. To pay for the setup, World Travel Holdings will take a refundable $250 deposit out of your first five paychecks.
32. Zapier
Zapier is a workflow automation tool that helps businesses improve productivity. They hire worldwide for roles like payroll managers, backend engineers, product marketing managers, technical recruiters, customer support, and many others.
In addition to a competitive salary, Zapier provides computer equipment with software setup and a professional development allowance.
Conclusion
These are some of the top companies that hire work-from-home employees and provide equipment. With some hiring in the US and others looking for talent globally, there's something for everybody!
When applying to work-from-home jobs that provide equipment, be sure to weigh all the pros and cons. Compare salaries, benefits, company work cultures, and if they offer flexible work schedules. Glassdoor and Indeed are excellent sites to check out for real-life employee testimonials and reviews.
Do you want legitimate remote job leads sent to your inbox? Sign up here to receive our newsletter!
Originally published December 20, 2021. Content updated November 2022.