Did you know Martha Stewart was a stockbroker in her 30s before she built her homemaking empire? Vera Wang didn't design her first dress until she was 40. Julia Child didn't host her own cooking show until the age of 51, and Grandma Moses didn't even start painting until she was 76!
It's never too late to pursue your dreams. In fact, if you're over age 50, you might be in the perfect spot to pursue a work-at-home career. With kids out of the house (or nearly there), more confidence, experience, and wisdom, age 50 and above is prime time for an encore career!
If you're interested in a home-based career or business and you're over 50 (or retired), check out these great ideas!
Maybe you think of blogging as a career pursued by moms with younger kids, or Millennials. The truth of the matter is anyone can start a blog, no matter what their age! The great thing about starting a blog? You don't need to be a technical wizard (I'm not). There are plenty of resources and outsourcing available for the more technical aspects of blogging. All you need is a love of writing and a passion for the topic.
Blogger, Jennifer Connolly of A Well Styled Life started her blog to help fellow women over age 50 discover their personal style and fashion. She writes with authority due to her experience as a Principal Fashion Buyer for boutiques in Northern California as well as her training as an Image Consultant and Personal Stylist. Find a niche you enjoy that you're experienced in, and start blogging!
Looking for an easy way to get started? I have a step-by-step tutorial here.
If you're experienced in managing office finances, are comfortable with numbers, and enjoy administrative work, becoming a bookkeeper is a great work-at-home opportunity. Many bookkeepers work independently, setting their own hours, and working with clients of their choice. Find virtual bookkeeping work from online sources and promote your services via social media or with your own website. To start as a bookkeeper, you simply need bookkeeping training and a few tools, including your computer and software such as Xero, QuickBooks, or Sage 50. Bookkeepers earn between $20 and $50 per hour.
Career coaches use their professional experience and training to help others work toward and achieve their goals. This help comes in a range of forms from assisting with revamping and organizing a resume to mock interviews. A career coach often assists their client with transitions in their career, helps them develop their interpersonal and job skills, and gives them the tools they need to put their best foot forward when navigating the job world. If you love working with others and helping them discover their potential, career coaching is an awesome work-at-home career. The salary of a career coach varies greatly depending on training, niche, background, and aspects of the work. Career coaches earn anywhere from $20/hour upwards to $300/hour+.
Are you skilled with designing, creating, and crafting? Many creative individuals find good sources of income from making and selling handicrafts and artistic creations. If you're a quilter or seamstress, or you possess other crafty skills and talents, sell your patterns and creations via the CraftStar or Etsy or on your own website. You could also follow the lead of retiree, Carolyn Wainscott of Carolyn's Canvas and diversify your offerings to include online tutorials through YouTube, Craftsy, and other social media avenues.
Direct sales opportunities are no longer limited to Avon, Tupperware, and Mary Kay (although these companies are still going strong today). The world of direct sales is vast and offers ample opportunity to sell and promote products you feel passionate about, while still working from home, setting your own schedule and hours. The market for direct sales among individuals over 50 is greatly increasing. Chances are, you've built a great social network (whether on social media or in real life) and you have a wealth of experience to bring to your business.
Generally, people over age 50 are viewed as trustworthy promoters of quality products. Direct sellers typically pay an initial setup fee to start their business, and then earn a percentage of the profits from items they sell, although many companies offer pay structures including incentives, bonuses, and discounts on products as well. There are often sales minimums and requirements for joining direct sales companies, so research options thoroughly before you jump in!
If you're active, love animals, or simply want to connect with people and their pets, pet sitting is a rewarding work-at-home career paying more than you might think! Pet owners may seek a pet sitter to watch their pets while they go out of town, walk them while they're away at work, or simply to check in and play with them occasionally. Pets with special needs may require medication, special feeding, or other care, and owners are often thrilled to find a trustworthy and reliable sitter. You can easily find pet sitting jobs online, on sites like Care.com, Wag, or Rover, or through your neighborhood bulletin boards. Check with your local community center and vet offices too. You can explore more information at the Pet Sitters International website, which offers a free guide to getting started in the pet sitting industry.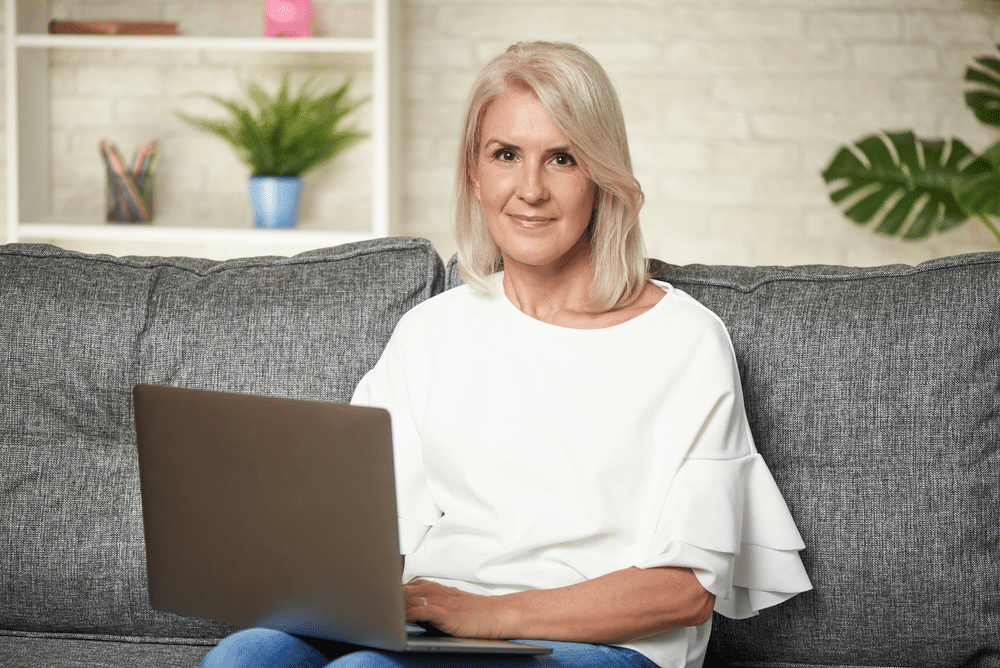 Do you have a great eye for catching grammar and spelling mistakes? Then perhaps a work-at-home career as a proofreader is your calling. Working from home as a proofreader offers flexible scheduling and a job you can do almost any time, setting your own hours, and pace. With so much content online, the demand for proofreading is greater than ever. Unlike editing, which involves rewriting and revising work, proofreaders mainly review work for errors in grammar, spelling, syntax, and formatting. Proofreaders earn on average around $43200/year, depending on hours worked and the number of clients they help. There is a free training session available for proofreaders at Proofread Anywhere to help you get started.
Are you a great listener? Do you have excellent data entry skills? Then consider working as a freelance transcriber. There are three common types of transcription general, legal, and medical; the two latter fields require extra knowledge, expertise, and understanding of terminology. As a transcriptionist, you'll need fast, accurate typing skills, good grammar, and language proficiency. Transcription work generally pays between $15-20 per hour, depending on your productivity and experience.
If your background is in teaching or you simply enjoy working with students, tutoring and online teaching offer rewarding and interesting opportunities. There are several online school systems hiring consultants, instructors, and teachers to work with students via the web. There are also companies pairing tutors and teachers with students who need one-on-one assistance, either in-person or online. Tutor students in their home or in your own home on a variety of subjects. Tutors and teachers can teach art or skills like healthy cooking, ESL classes, or a musical instrument. There are also tutoring positions in classic subjects like math and reading, where students will benefit from your patience and expertise. Tutors earn between $10-$75 per hour, depending on the academic level of the topic, subject matter and level of expertise. To get started, check out platforms like Cambly, Gogokid, or Pearson.
The role of a virtual assistant is varied, just like the work of assistants in brick-and-mortar offices. If your background is in event planning, travel, project management, customer service, graphic design or any other professional skills, you may enjoy virtually assisting a client in your area of expertise. With an increasingly mobile workforce, the idea of an assistant working behind a desk in a traditional office is no longer as relevant. Telecommuting is commonplace and many virtual assistants enjoy flexible hours and workloads depending on their area and field of focus. VAs typically earn between $12 and $60 per hour working right from their home.
The field of writing is vast and there are many areas to focus on. You can become a copywriter, writing material for marketing, advertising, and social media. You can also work as a freelance writer, writing articles for online and in-print publications. As a writer, start your own blog, write resumes, or perform research and assist with academic writing. There are also options to self-publish your work, which isn't nearly as difficult as you may think. You can even pursue a dream of writing a children's book or novel, like Laura Ingalls Wilder, an author who didn't publish her first book until she was in her 60s!
Conclusion
Not finding the perfect fit? Check out my friend Leisa's site, Powerfully Purposed for Success, where she helps older individuals find meaningful freelance careers later in life. AARP also has a great list of career resources for people over 50!
Remember, it's never too late to pursue your dreams, and there's certainly no age limit when it comes to work-at-home job options. Explore the great career paths you could take whether you're age 50, 60, 70, or beyond!
Are you a retiree? Have you taken on an encore career? We would love to hear about it!