Are you a new stay-at-home mom? Is the transition from a dual-income couple to a single-income family wreaking havoc on your finances? Do you need to make money from home quickly?
I feel you.
Even though I had saved up for my transition as a new stay-at-home mom, my savings dwindled much faster than I had anticipated, and I began to worry about money. There was no way that I was going to put my daughter in daycare and head back to the 9-to-5 grind.
When my daughter was nine months old, I started looking for a work-at-home job. But from my previous job hunts, I knew that my job search could take months, maybe even a year, or longer. And, once you land a job, it usually takes 3-4 weeks to get your first paycheck.
Luckily, there are lots of ways to make money quickly from home while you're caring for your little ones.
Here's How You Can Make Money Quickly as a Woman
1. Sell Your Services
Everyone has skills or knowledge that they can put to work for them. So, take a few minutes and jot down your skills, passions, expertise, and previous jobs, and brainstorm how you can sell these services to make money.
Here are some ideas to help you make money quickly:
Need more ideas? Here is an extensive list of service-based business ideas.
Once you've narrowed down your service offerings, you can let people know that you're open for business. An easy way to do this is by posting a notice on Facebook, a community bulletin board, an email, or word of mouth. When I was younger and looking for babysitting gigs, I posted a flyer on our church's bulletin board; and I had more jobs than I could handle. Once you have some takers, discuss payment and the job details. In these sorts of situations, you should be paid upon completion of the task. So, the sooner you start getting the word out, the faster you can start earning money.
2. Make Money Online with Short Tasks
Short tasks or micro-tasks are just what they sound like – jobs that take a short time to complete, often only minutes. Payouts and duties vary greatly.
Here are some short task sites that payout quickly (7 days or less):
Fiverr
Fiverr is an online marketplace where individuals can sell services that start at $5.00 and go up to $10,000! People sell everything from writing services, design services, and voice-overs to making phone calls and videos. Once you complete a buyer's order, Fiverr will keep a 20% fee, and payments will be transferred to your PayPal immediately.
If you'd to make money with Fiverr, check out The Fiverr Mastermind Group (six Fiverr power sellers who each earn six figures a year), wrote an e-book about their success with the platform: The Fiverr Master Class: The Fiverr Secrets Of Six Power Sellers That Enable You To Work From Home!
OneSpace
OneSpace is a short task platform where you're paid for various tasks, such as copywriting, translation, quality assurance, transcription, editing, design, taking surveys, and lots more. To get started, submit your application. When opportunities come in that meet your skills — you'll be contacted via email. Once you accept an assignment, complete the work, and it's approved, you'll be paid daily via PayPal. OneSpace works with companies like Overstock, Staples, and Lowe's, and they have an A+ rating with the Better Business Bureau.
Looking for more quick ways to make money using short-task websites — check out this post for more ideas.
3. Sell Used Stuff
Probably the fastest way to make a quick buck is by selling your used stuff on a classified site like Craigslist, Poshmark, or Facebook Marketplace. You can also sell your used items to a consignment shop or pawnshop or host a garage sale. But often, these avenues don't generate as much revenue, and they can be inconvenient.
Many online outlets will pay good prices for your used items, and they make the selling process simple, although they may take a little longer than the above methods. If you need cash fast, use the methods listed above. If you have a little time on your side, here are some online platforms for selling your used goods.
eBay
No matter what your item is –, you can sell it on eBay! Snap a few pictures of your item, write a great description, and post it on the site to get started. Once your item sells, print out the shipping label from eBay, and send it on its way. eBay sellers are allowed 50 free listings per month, and eBay only takes a small fee once the item sells. Payments are made quickly via PayPal once the buyer's payment method goes through.
Gazelle
Have old electronics (smartphones, laptops, tablets, or computers) that you no longer use? Sell them on Gazelle. Search the site for the device you have and instantly receive an offer. Once accepted, they'll send you a pre-paid box so you can ship the device back to them. It will take a day or two to process and verify your device, and then payment is issued via PayPal 3-5 business days later.
Decluttr
If you have old CDs, DVDs, books, video games, or electronics, sell them quickly on Decluttr. All you have to do is enter your item on their site to get a quote. If you agree to the payment amount, pack them in a box and apply the shipping label they provide. When your item arrives at their warehouse, they'll verify it's the correct product, and then payments are scheduled for the next day via direct deposit, PayPal, or you can donate your profits to charity.
Raise
If you have unused gift cards, sell them for extra cash on Raise. This app is available for iOS and Android devices and is super easy to use. Just enter your gift card details, and they'll tell you how much they'll give you for the gift card. Cash is distributed via PayPal, direct deposit, or check.
Not sure what to sell? This post covers 27 weird and quirky things you can sell for money.
And here is a massive list of online platforms that can be used to sell just about anything.
4. Participate in Focus Groups
Over the years, I've participated in a handful of focus group studies. Not only do they pay well (I've always made $100 per session), but they pay upon completion of the session — not too many jobs pay immediately!
All of the focus groups I've done were in-person, but research companies like Respondent and User Interviews offer online and virtual focus groups.
If you're looking for more focus groups to participate in, here is a huge list of companies. You may also want to check your local newspaper or classified sites for other focal group opportunities.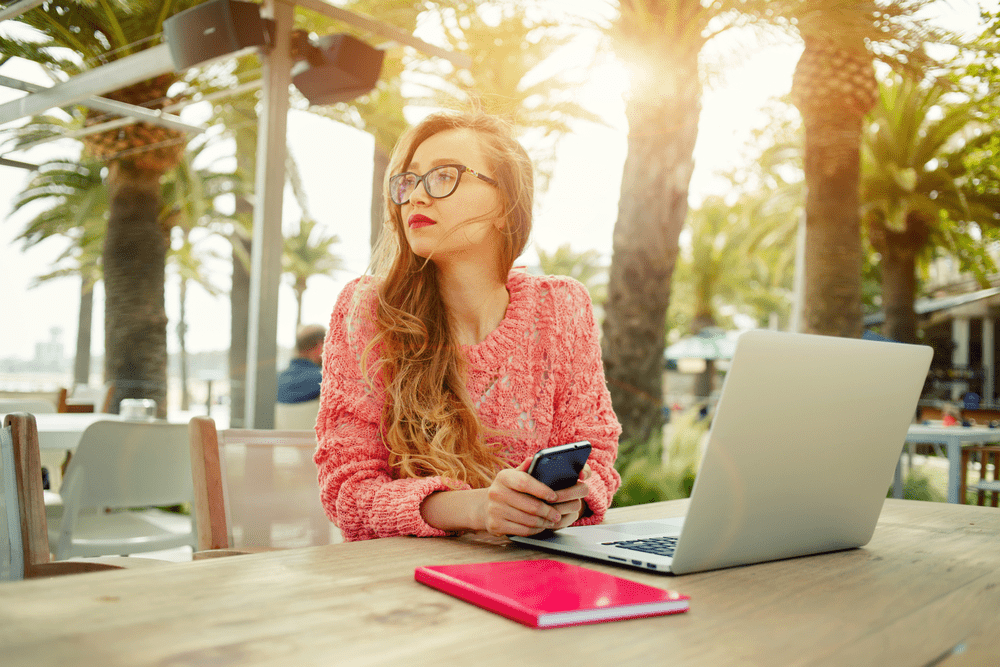 5. Use On-Demand Sites
Technology has made it easier to make money quickly by using smartphone applications. Check out these on-demand sites to start working quickly if you need cash fast.
Food Delivery with DoorDash
With DoorDash, you can make money weekly by delivering food orders. First, apply online to be a Dasher (driver); once your application is approved, you can start accepting assignments via the DoorDash app. DoorDash pays per delivery, and you're allowed to receive tips. Payments are distributed weekly via direct deposit.
Grocery Delivery with Instacart
Instacart needs full-service and in-store grocery shoppers. With Instacart, you can make your own schedule, get paid weekly, and start earning quickly. You must be 18 or older to work as a shopper.
Dog Walking with Rover
If you love animals, check out the Rover app! With Rover, you can make extra money walking dogs, pet sitting, overnight stays, and more! With Rover, you can create your own schedule, care for the pets you love most, and get paid quickly (two days after the service is completed).
Food Delivery with Uber Eats
Like DoorDash, Uber Eats allows you to make money by delivering food from restaurants to people. Log in to the app whenever you want to make money quickly, and complete a few delivery gigs. With Uber Eats, you'll be paid weekly via direct deposit, or you can request your cash that same day with Instant Pay.
Looking for more ways to make cash quickly with on-demand gigs? See this post for more on-demand companies.
6. Rent Your Stuff Out
Probably the two largest purchases you've made are for your house and your car — so why not use them to generate some fast cash?! Check out these online platforms to start generating income quickly!
Airbnb
Are you going away for the weekend? Have a spare room you're not using? List it on Airbnb! To get started, list your entire home or room on the platform (include high-quality photos and a great description) and then go live. BTW, it's completely free to list your home on Airbnb! Once your home is listed, renters can view it online and book it for a certain amount of time. Guests are charged via the Airbnb platform before arrival, and the money (minus a 3% booking fee) is immediately deposited in your account via PayPal or an international money wire. Some Airbnb hosts earn thousands each month renting their homes out via the platform.
Getaround
Share your car on Getaround when you're not using it. Apply online, and then once approved, start sharing your car via the Getaround smartphone app. Every time someone uses your car, Getaround provides insurance and roadside assistance. The average car owner earns $10,000 per year! While payments are only issued once a month, Getaround could be a great way to build up your bank account.
Looking for more ways to make money fast by renting out your stuff — see this post.
7. Fill Out Surveys Online
Surveys tend to get a bad rap, and that's because people don't have a plan in place. When you're deciding what surveys to do, you want to complete the ones that will pay you a decent amount for your time. If there's a survey that takes 30 minutes and only pays $0.10, that's not worth your time!
Here is a list of legit high-paying survey sites:
For lower-paying surveys, you can check out Survey Junkie, Swagbucks, and Branded Surveys. The thing I like about these sites is you can request your payout as soon as your account hits $5.00 in rewards, which is pretty easy to achieve.
When you sign up to do surveys, you will get a lot of emails, so I highly recommend setting up an email account just for this purpose.
8. Mystery Shopper
One fun way to make money quickly is by completing mystery shopping gigs. With these sporadic gigs, you can mystery shop online, on the phone, in person, and even using smartphone apps!
You should sign up with multiple sites to make the most of these side gigs since the opportunities tend to be sporadic. Of course, you'll want to be sure that you're dealing with reputable companies, as many scammers are promoting fake gigs.
So how much can you earn with mystery shopping?
Most mystery shopping gigs pay $5-$20, but often you'll get a free meal or product as well. This gal used mystery shopping gigs to supplement her day job, and in one year, she earned $14,000 plus free goodies!
Here are some mystery shopping gigs to check out:
9. Start Freelancing
If you have a talent for writing, graphic design, photography, writing resumes, editing videos, social media, or the like, you can cash in as a freelancer! With freelance marketplaces like Upwork, Guru, Toptal, and Fiverr it's never been easier to connect with people who need your talent.
Decide what services you'd like to offer, create your account, and browse the available freelance gigs. Once you finish the project, you'll be paid minus a small service fee for using the platform.
One fellow that found success using this method is Danny Margulies. Danny was able to earn six figures in his first year using the freelancer platform, Upwork, selling his freelance copywriting services. He chronicles his success and process in this blog post.
10. Use Your Body to Help Others
There are many ways to make money quickly by using your body to help others!
You can participate in a pharmaceutical drug study, donate plasma, sperm, egg cells, breast milk, and hair, or you can become a surrogate! I participated in numerous clinical trials for extra money when I was in college. Often, I made $200 for a one-month study. But one time, I earned $2,000 for a two-weekend overnight study!
Here is an estimate of what you can make with these methods:
11. Start Consulting
If you have extensive knowledge in a particular area, you can help others by consulting them on the side. Having hired a few consultants for my business, I can tell you that they make excellent money! And to begin any work, the consultants I worked with required half of their fee upfront before they even began. The remainder of their fee was due upon completion.
If you don't want to set up a website or pitch clients, there are many platforms that can connect you to people who need your expertise. Set up a profile, and then browse the projects you can work on. Each platform has its own terms and fees, so be sure to read through them before committing to a platform.
12. Test Websites and Apps
Testing websites is an excellent way to make money quickly! Best of all, these gigs usually only take 10-20 minutes, and the average payout is $5-$10 and sometimes more!
For these gigs, you'll need a computer (usually with a webcam) or a smartphone and a high-speed internet connection. Since these tests are sporadic, you should sign up with multiple platforms. Once you create an account, wait for an email invite to perform a test. Payments are generally available a few days after you take the test, but you'll want to read each site's terms to verify.
For website testing gigs, check out:
13. Manage Social Media Accounts
My guess is you have some involvement with social media. You may even have a thriving Instagram account or YouTube channel. If so, use this talent to provide freelance social media services for quick cash! With platforms like Pinterest, TikTok, Facebook, and Twitter, business owners, big and small, need help managing their social media platforms.
My friend, Kristin Larsen, has a passion for Pinterest and decided to start a side hustle managing other people's Pinterest accounts. Within her first six months, she averaged $3,600 a month – only working part-time! Today she teaches others how to make money as a Pinterest virtual assistant in her course, Become a Pinterest VA Today!
If you're interested in doing freelance social media work, check out:
14. Sell Digital Products
If you enjoy graphic design, writing, taking photos, or some other creative process, there are many ways for you to cash in quickly by selling digital products. With marketplaces like Etsy and Creative Market, you don't even need a website to sell your digital products.
With a little time and creativity spent on the front end, once you list your products for sale, you can earn passive income over and over again from just one product. And with website availability being 24/7, sales can roll in 365 days a year, any time of day or night.
Here are just some of the products you can sell online for fast cash:
Now, you may not think that you can earn much from digital products, but plenty of people have turned this idea into a successful online business.
For instance, Julie Berninger earns an average of $1,000 a month selling her bachelorette party printables on Etsy. Other people, like Ben Robinson and Caitlin Pyle, are making a full-time income from selling courses online.
For more information on how to get started with this small business idea, check out this post for tips and more places to sell your digital wares.
15. Become an Online Tutor
School-aged kids, college students, and even adults, at times, need guidance in their studies. If you have expertise in a subject like math, a foreign language, business, marketing, or even cooking, there are many people around the world who will pay you for your expertise. When I was in college, I wouldn't have passed my algebra class without the help of a tutor. I actually paid my sister's friend, who was a math genius, to help me with my studies. Easy money for her, and a passing grade for me, I'd call that a win-win!
Word of mouth isn't the only way to make money as a tutor; today, there are tons of online platforms where you can log in and help people with their homework questions.
Some companies that offer online tutoring gigs include:
Each site has a different timetable for issuing payments. For instance, with Studypool, you can request payment once your account reaches a $50 balance, and top earners can make up to $7,500 per month. With this method of making money, you can register with multiple sites so that you always have money coming in quickly.
16. Start a Transcription Side Gig
If you're looking for a part-time job, transcription is a flexible job you can do any time of the day or night to make money fast.
First, let's talk about the skills needed for this job. You need to be a fast and accurate typist, but also you need to have excellent listening skills, as you'll be listening to audio files and turning them into typed documents.
Transcription is a skill that takes a lot of practice; however, once you become proficient, you can achieve a 3:1 or 2:1 transcription rate. This is important because transcribers are usually paid per audio minute or per audio hour, not per minute worked. The faster you can type, the more money you'll make. Companies like Rev and TranscribeMe pay freelancers via PayPal weekly. For more companies that hire transcriptionists, see this post.
17. Apply for Temp Jobs With Staffing Agencies
One way you can jump into the workforce fast is by applying for jobs through a staffing agency like Flex Professionals or Adecco. The great thing about working with a staffing agency is they have remote positions, temporary roles, and sometimes permanent positions.
This is an excellent way to figure out what occupations you enjoy working in and what companies you'd like to explore further. Getting work through a staffing agency is a wonderful to way make money quickly and get your foot in the door. I've heard numerous success stories of people landing full-time jobs after working temp assignments.
To learn more about getting remote jobs with staffing agencies, check out this informative article from The Balance.
Conclusion
While some people may see these opportunities as extra pocket cash, some individuals have made odd jobs their full-time careers. Check out Britney or Lori's story to see how they are using sites like these to make a full-time income from home.
Have a set time limit for making money? We have you covered with these posts that will help you make money fast!
How do you make money from home quickly? Drop us a note; we'd love to hear from you!
Originally published November 8, 2013. Content updated January 2023.