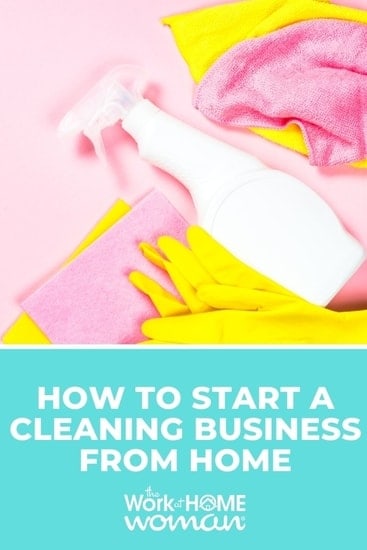 If you are a naturally tidy person, you may have the perfect opportunity to cash in on your skillset. Learn how to start a cleaning business and what you'll need to consider before you start.
After all, managing a cleaning business is much more than just sweeping and dusting. Marketing, time management, and payroll are just a few of the business-related tasks you can expect to keep up with.
However, with the right set of skills, housekeeping can be a lucrative option. It affords you flexibility and the ability to run much of your business from your home.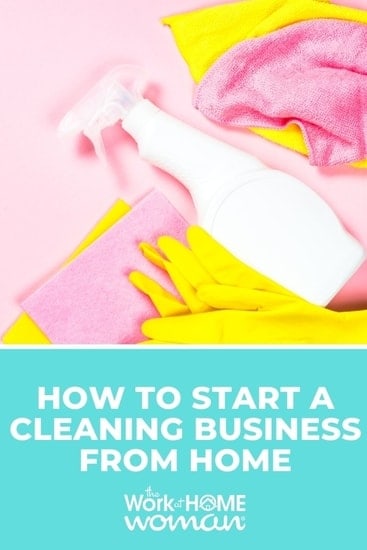 What Do House Cleaners Do?
Before getting into how to start a cleaning business from scratch, let's talk about what a house cleaner actually does. While the definition and tasks can vary, these are the general responsibilities to perform:
Sweeping, mopping, and vacuuming floors.
Cleaning surfaces such as counters, tables, and sinks.
Disinfecting and cleaning bathroom fixtures such as toilets, tubs, and sinks.
Cleaning mirrors and interior windows.
Changing bedding and making beds.
Dusting shelves, furniture, and ledges.
How to Start a Cleaning Business
A business focused on cleaning homes is one of the most accessible fields to break into. Thanks to relatively low start-up costs and steady work opportunities, this type of work can be quite lucrative. (At least for those who are willing to roll up their sleeves and get dirty!)
Here's how to start a business in a few simple steps — be sure to grab our free business plan template here!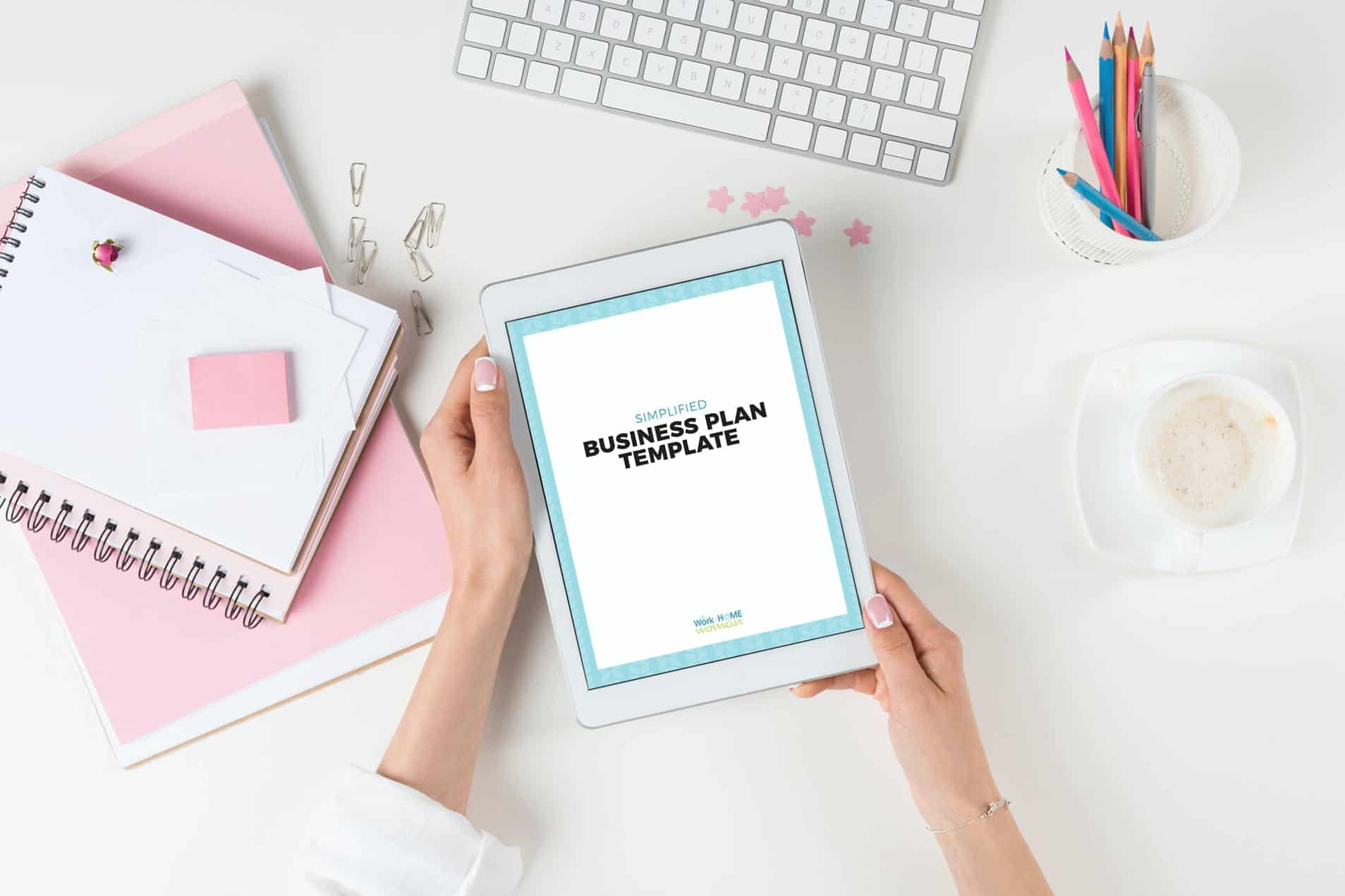 Free Business Plan Template
Would you like to start a home-based business, but you're not sure where to start?
Grab our FREE Simplified Business Plan Template, which will walk you through the questions and steps you need to take to get your business off the ground!
1. Decide on Your Focus
When most people think of a cleaning business, home cleaning is the first thing that comes to mind. While that certainly is a large part of it, there are also other opportunities to clean.
Offices, corporations, hospitals, and doctor's offices are a few of the other places that could benefit from the service. It is important to note that these fields are more difficult to get into. This is due to the fact that they are often dominated by companies who provide these specialized services.
Regardless, even within the residential sphere, there are several areas of focus you could decide to do. Opting to market your services at an apartment complex, for example, may net you more jobs. On the other hand, marketing in an expensive neighborhood may offer fewer, yet higher-paying, opportunities.
If you plan on using all-natural cleaners, this is a great point to highlight. Or maybe you plan to offer additional services such as folding laundry – that's a great area of focus as well. Are you an animal lover well versed in cleaning pet stains? Are you comfortable around small children and willing to pick up toys?
Try to think of what makes your offerings different from others, and emphasize those points!
2. Set Up Your Business
This may come as a surprise, but there are federal, state, and local laws you will have to abide by. To set up your cleaning business properly, you will need licenses or permits. You'll also need to decide on your business structure, whether to operate as a sole proprietor, LLC, or corporation.
It may be tempting to skip some of these more mundane tasks—but don't! These are crucial to keeping your business legal and will allow you to advertise and expand your business freely.
The laws and regulations surrounding a home-based business such as cleaning differ in each state. So, make sure to check your state guidelines for more specific information.
3. Create Your Pricing and Budget
These two separate tasks are both necessary to the success of your biz. Luckily, a cleaning business is on the lower end of start-up costs. However, you will still need to allot a budget you are willing to invest in your business.
The cost of items such as your permits, cleaning supplies, and marketing materials will all need to be accounted for. Here's a helpful article that gives you an idea of how to set a marketing budget.
You will also need to decide on your pricing upfront. This can shift with time and experience, but you need to start somewhere! Make a pricing sheet based on factors such as square footage, with premium rates for rush services and pets. You can also make add-ons available for tasks like folding laundry, changing sheets, or cleaning windows.
Consider giving a discounted rate to clients who book a weekly service. These clients will help build your business and provide financial security. Don't be afraid to offer this option to people when discussing pricing.
4. Purchase Necessary Supplies
Don't rely on your clients to supply cleaning materials for you. As a professional, you need to bring the right tools for the job. Supplies to keep on hand include:
All-Purpose Cleaning Spray
Bleach
Bathroom Cleaner
Toilet Cleaner
Window and Mirror Spray
Stainless Steel Cleaner
Melamine Sponges (such as the Magic Eraser)
Microfiber Cloths
Duster
Sponges
Rubber Gloves
Apron
Vacuum and Mop
Additionally, you'll need a container to tote it all to and from the client's house.
5. Start Looking for Clients
Once you have your business registered, supplies purchased, and pricing decided on, it's time to start getting customers! An easy way to do this is to start with your friends and family. Let them know that you are starting your own cleaning business and ask for referrals.
You can also advertise your services on social media. Post on your personal page, and ask your Facebook friends to do the same. You can also join local online groups and advertise your services. Just make sure to check the group rules first, and don't be spammy!
Don't discredit traditional marketing efforts either. If you have a target neighborhood or area, create flyers and pass them out.
Keep in mind that as you grow your cleaning business, it will be easier to generate leads. A lot of your new business is likely to come from clients who are happy with the work. Ask current clients if they'd be willing to refer you or if they know anyone who may need a cleaning.
Additionally, you can consider adding a referral program where your clients receive discounts on cleaning. Another idea is sending out small thank yous like Starbucks gift cards for sending potential leads your way. Even little things like a handwritten thank you card go a long way!
Should I Buy a Cleaning Franchise?
Rather than build a business from scratch, you can buy into a cleaning franchise. While the cost of doing so is significantly higher than starting your own biz, there are some benefits. Factor them in, as they may be worth the money!
How Much Does a Cleaning Franchise Cost?
The investment you'll need to make in a franchise depends on several factors. These include the company you go with and the geographic location where you'll start the business. Start-up costs can range from several thousand dollars to upwards of six figures. Typically, costs are in the $30,000-$200,000 range.
A franchise comes with other costs outside of just the start-up too. Franchisees typically pay marketing and royalty fees and may also be required to show they have additional working capital to invest. Additionally, you may need to purchase branded cleaning materials or clothing from the company.
Many companies offer discounts to special groups such as retirees or veterans, so costs can be lower.
Benefits of Purchasing a Franchise
Despite the high cost, there are benefits associated with buying into a business rather than starting one from scratch. Here are just a few of the benefits offered:
Brand Name Recognition
Initial and Ongoing Training
Opportunity tor Faster Growth
High-Quality, Done-for-You Marketing Materials
Potential Increase in Profits VS Self-Employment
Ability to Build Your Own Team
Ongoing Support
Cleaning Business Franchises to Explore
Many cleaning companies offer franchise opportunities. Here are some to review:
At the end of the day, a franchise may not be the right opportunity for you, but it is an option worth exploring for some!
How to Grow Your Cleaning Business
There are other ways you can build your business besides joining a franchise. One opportunity is to hire and train in-house staff. Are you at the point in your business where you need to step away and spend more time elsewhere? Or, is your business growing to become more than you can manage? Then, it may be time to expand and start hiring!
Hiring a team can feel like a daunting task – but it doesn't have to be! Put out the word that you are seeking help for your business, and start interviewing. If you aren't sure what to look for, here are five key qualities you'll want in a new team member.
Remember that this person is representing your brand, so take time to select the right fit carefully. Have them join you on several house cleanings where they can shadow you and assist in cleaning. Not only will this give them good training, but it will allow you to assess their skill and work ethic. Best of luck in growing your new business!