Would you like to start a home-based business, but you're low on funds? No problem! Read on to see how Lori Cheek is supporting her entrepreneurial dream by completing side gigs.
Tell us about yourself and how you started doing side jobs.
I'm Lori Cheek, an NYC-based architect turned entrepreneur, Founder, and CEO of Cheekd— a mobile dating app that makes missed connections obsolete. After working in architecture, furniture, and design for 15 years, I came up with the idea that led me into the NYC World of Tech, and I'm now solving missed connections. I completely threw away my design career, and I'm no longer building structures; I'm now building relationships.
After finishing off my savings from my 15-year career in architecture, I had to get extremely creative to continue funding my startup, so I started researching "side gigs" to help pay the rent and to keep my dream alive.
How are you currently earning money (what types of side gigs)?
I am currently doing focus groups, mystery shopping, and mobile apps and website testing. I manage a friend's apartment on Airbnb and have even made a huge chunk of money by selling my designer wardrobe and miscellaneous electronics on eBay, Amazon.com, and consignment shops.
In your opinion, what are the best paying side gigs?
Focus Groups are probably the best paying side gig I've found. I've made up to $300 an hour giving my opinion on certain products and services. Sometimes you even walk away with the product you're reviewing. I once did an opinion study about Tony Robbins' new book, and he ended up joining us at the end of the group and gave us all free tickets to his upcoming conference.
How much do you make a month?
On average, about $1,500 a month.
How many hours a week do you work?
60+ hours.
What methods do you use to tell if a side job is legit?
I mostly find my side gigs posted on Craigslist, so you can definitely cross sketchy offerings, but once you find the legit companies, you can sign up for their mailing lists, where you'll get to be the first to hear about new money-making opportunities.
I usually try to find a website associated with the business and check to see if they have a Facebook or Twitter account. I usually don't do much investigating if the post is written in bad grammar or spelling.

How do you minimize income peaks and valleys?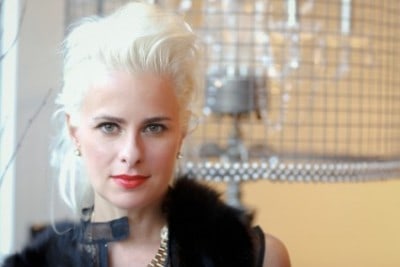 There have definitely been months that have been trickier than others, but I've mastered the art of saving and almost pretending like I don't have money when I do … I've found all my local happy hour specials and cheap places to shop. I use Groupon and other deal sites and apps to purchase a lot of the things I need or want to do. Learning these hacks on spending in your everyday life can help take the burden off your savings account.
What advice do you have for other women who want to do side jobs from home?
Just like anything in life, you can't expect opportunities to knock on your door. It takes quite a bit of work to find them. I set aside three times a day to do a search for new gigs and always try to answer the phone when I see a strange call coming in—it's 9 times out of 10 a focus group screener calling to interview me and check on my availability. I even have a Twitter feed set up with the hashtag #focusgroup and have nabbed a few high-paying side gigs from my social media stream.
Thanks, Lori, for sharing your story!