If you're looking for work from home jobs that pay daily, here is a list of fast-paying, money-making ideas!
One of the downsides to working online – whether a work from home job or a side hustle – is that they don't always pay frequently. Many companies have a bi-weekly or monthly payout schedule, and sometimes there's a high minimum threshold before you can cash out. Such irregular payout schedules can make it difficult to manage your finances if you rely on online work to pay your bills.
However, the good news is that many work from home jobs pay out frequently – sometimes even daily! While not all of them can be a full-time income, they are quick and easy ways to get cash in your pocket right when you need it. There are also lots of options for beginners that don't require experience or a bachelor's degree.
One of the keys to getting paid daily is to have multiple income streams. This means having a handful of small side gigs where you'll be getting paid more frequently instead of one job that only pays once or twice a month.
Here are some of the best legit online and flexible jobs that pay daily.
1. Freelance Writing Jobs
Freelancing is one of the easiest ways to start making money online. Contrary to popular belief, you don't need a journalism degree or experience to be successful. All you need to do is create a portfolio with a few samples of your work, and you can start looking for clients. Many freelancers find their writing clients cold-pitching or applying to gigs on boards like Problogger.
Although every client has different payment procedures, many will pay you the same day you turn in your assignment! There are also several websites that pay per article, and although not all of them pay out daily, they are well-known for their fast payout times.
SteadyContent
This content mill is frequently looking for new freelancers as they have a vast pool of writing jobs available for the taking.
Becoming a writer for SteadyContent involves passing a grammar test and completing a short writing sample on a topic of their choosing. Then, you can write for them whenever you want on your own schedule – there are always open assignments!
SteadyContent has strict writing guidelines, so it's essential to follow them closely to get projects approved. Assignments are for a wide variety of topics, including the automotive, medical, legal, and digital marketing niches. Pay is typically $0.02-$0.06 per word, and US writers get paid weekly.
The Barefoot Writer
The Barefoot Writer is a website dedicated to helping people achieve their dream of writing for a living. Their monthly magazine publishes articles about motivation, productivity hacks and tools, career advice, writing skills, and personal essays. They pay between $100-$300 per article. Just make sure you read their submission guidelines carefully before you send them a pitch!
Listverse
Listverse is a website that publishes lists of 10 items on various topics, ranging from the serious to the whimsical. They are currently looking for writers who can contribute well-researched, engaging listicles on any topic they choose.
Payment is $100 per article and is made via PayPal. Listverse is known for paying right away.
For more websites that will pay you to write blog articles, check out this massive list of paid writing gigs!
2. General Freelancing
Writing isn't the only kind of freelance work that pays out frequently. If you have any other skills that can be done remotely – like search engine optimization (SEO), web design, video editing, or marketing – there are dozens of websites where you can find clients and get paid quickly.
Here are some notable freelance hubs that are known for their quick payment times.
Fiverr
Fiverr is a website where you can offer services – or gigs – starting at $5 per gig. Although most people think of it as a place to get small tasks done, there are actually many different types of services you can offer on Fiverr, from social media marketing and SEO to resume writing.
The great thing about Fiverr is that you can set your own schedule and work as much or as little as you want. And, once you complete a gig, you have the option of paying a $1 fee to receive your funds within 48 hours.
Upwork
Upwork is a marketplace that helps match businesses with remote workers for various projects and assignments. It's a great place to find work if you're just starting out because there is such a wide range of projects available, including copywriting, data entry, customer service, and web development.
Most clients on Upwork are looking for long-term relationships with freelancers, but many one-time projects are also available. Upwork usually takes a little longer to get payments – about 10 days after completing a contract.
However, if you're a US resident with a Visa or MasterCard debit card, you can enable Instant Pay, which allows you to deposit your earnings into your bank account within minutes for a $2 transaction fee.
3. Pet Sitting
If you love animals, pet sitting could be a great work-from-home job for you! Not only do you get to spend time with furry friends, but many pet-sitting gigs pay fast. Here are some pet-sitting apps and websites to get you started.
Rover
Rover is one of the most popular pet-sitting platforms and matches pet sitters with pet owners. You can use the platform to offer various services like dog walking, drop-in visits, and overnight stays. You get to set your own prices, but keep in mind that Rover takes up to 20% of your earnings. Payment is processed within 1-4 days via PayPal.
Wag!
Wag! is similar to Rover but allows you to work as a dog trainer in addition to offering walking, sitting, or boarding services. They take 40% of your earnings, and payments are processed through Stripe every Friday.
4. Website Testers
User testing is a process where companies pay individuals to test their websites or apps to give feedback on user experience. While most of these companies don't have a daily payout, many have a speedy turnaround time, making them perfect if you need cash right away.
Here are the best free online jobs for getting paid fast as a UI tester.
PlaytestCloud
With PlaytestCloud, you can get paid to test mobile games. All you need to do to become a tester is fill out their signup form. If you're a good candidate, they will send you a qualification test, which you can retake until you pass. The pay isn't much – usually less than $10 for a 15-30 minute test. However, they are fast payers, sending payments three times a week to your PayPal account.
UserTesting
UserTesting pays you for completing tasks on websites or apps. There are Live Conversations, where you are paid to give customers your perspective, and unmoderated tests, which are self-paced tests you do on your own.
It only takes about 15 minutes to apply, but your application takes a few days to be reviewed by the team. Tests typically take 5-10 minutes to complete and pay $10. Payment is sent via PayPal within a week of finishing the task.
UserCrowd
UserCrowd pays for participation in design surveys and providing feedback on customers' products. Each response you provide earns you credits, and each credit is worth $0.20. Once you've racked up $10 worth of credits, you can cash out via PayPal.
TestingTime
TestingTime is another website where you can get paid to provide feedback on products and services. Some studies are in person, while others you can complete from home. There are also online surveys. Most studies are 90 minutes or less, and you can earn up to 40 euros per study. Payments are made promptly via PayPal.
TryMyUI
TryMyUI pays $5-$30 for every test you complete. Tests involve taking a video of your screen as you use a website or app and answering wrap-up surveys. Payments are sent through PayPal.
5. Transcription Jobs
Transcription is one of the most common work-from-home jobs as it's a flexible way to make money online. While you don't need experience, you will need to have fast typing skills and be able to transcribe audio files accurately. Here are some of the best ways to get paid quickly as a transcriptionist.
TranscribeMe
One of the oldest transcription sites on the internet, TranscribeMe, pays $15-$22 per audio hour, with top earners making more than $2,000 per month. This is an excellent site for beginners and advanced transcribers alike as there are jobs for general transcription as well as legal transcription and other special assignments that pay higher rates.
You can work whenever you want, and jobs are sent in 2-4 minute clips, making it ideal for quick breaks. TranscribeMe pays out weekly via PayPal, with a $20 minimum threshold.
Rev
Rev is a lot like TranscribeMe but offers captioner jobs in addition to transcriptionist opportunities. They pay anywhere from $0.30-$1.10 per audio/video minute, and payments are sent every Monday through PayPal.
6. Selling Digital Products
Digital products are any items instantly delivered to the customer once purchased in the form of a downloadable file. Common digital products include printable PDFs, templates, ebooks, graphics, or audio files.
This business model is great because there are no shipping costs, and you can sell an unlimited number of products without having to deal with an inventory. Many people get started with digital products using free tools like Canva, making it accessible to anyone with an internet connection.
Once you have created some digital products, you can sell them in one of the following ways:
Etsy
Etsy is a marketplace known for its handmade and vintage goods, but it's also a great place to sell unique digital products. If you have graphic design skills, you can create printables or other digital products to sell on Etsy.
It's also great for beginners because you can tap into an existing customer base and start selling immediately. Etsy earnings are paid out by direct deposit to your bank account every Monday.
Social Media
You can create your own digital product store using a free platform like PayHip or Gumroad and then promote your store using social media. For example, many Facebook, TikTok, and Instagram users promote digital products like ebooks and printables using creative videos and posts and then include their shop link in their bio.
If you have a large social media following, this can be a great way to make money! The best part of this method is that once a customer makes a purchase, you receive those funds right away!
7. Membership Business
Memberships can be an excellent way to generate recurring monthly income by offering exclusive content or products to your members. A membership business could be an excellent option if you have some kind of skill or knowledge that others would be willing to pay for.
For example, you could start a cooking membership where you share new recipes with your members every month or a gardening membership where you offer tips and advice on growing different types of plants.
There are also several platforms you can host your membership on, all of which allow you to cash out your funds immediately.
Patreon
Patreon enables creators to earn money from their fans by offering exclusive content, behind-the-scenes access, and early access to new work. Fans can choose from multiple membership tiers, and Patreon takes a percentage of all payments. However, you can cash out your payments at any time via PayPal.
Ghost
Ghost is an open-source platform for membership blogs. You can offer your subscribers exclusive blog posts and newsletters for a membership fee. Starting a Ghost account costs $10 per month, but they take 0% of your membership earnings. Ghost connects directly with your Stripe account, so you receive the funds within 48 hours of a new member subscribing.
Substack
Substack is a subscription newsletter platform that enables you to create both free and paid newsletter subscriptions. It is free to use, but they take a 10% commission on paid subscriptions. They are also integrated with Stripe, so you can get paid within two days of each transaction.
8. Affiliate Marketing
Whether you have your own blog or you're using your social media accounts as an influencer or content creator, affiliate marketing is an excellent way to earn cash quickly!
Affiliate marketing is a performance-based business in which you earn a commission when you successfully sell a product or service. For example, if you talk a lot about gardening on your Instagram account, you could become an affiliate partner for a company that sells gardening tools. The affiliate company will give you a unique tracking link or coupon code to promote to your audience, and you earn a commission for every purchase resulting from your referral.
However, many affiliate programs have a 30-60 day waiting period before paying out commissions, which is not ideal when you need cash! The good news is that some affiliate programs pay out much faster.
Impact
Impact has thousands of affiliate partners in its database and offers publishers a variety of methods for making money. You can get paid per sale, install, completed action, or click. They also offer multiple payment methods, including PayPal and direct deposit. They are known for their timely payouts, with top-performing publishers getting paid multiple times a month (as long as you have at least $10 in earnings).
There are other affiliate networks that pay more than once a month, however, many of them get poor reviews. Always be sure to do your due diligence before signing up with a platform. You can also look into referral programs directly through your favorite retailers, brands, and products. Many of these offer same-day rewards and cash payments!
9. Survey Sites
Although survey sites alone aren't enough to pay the rent, taking surveys in your spare time can be a great way to make some extra money. Plus, plenty of survey sites pay out frequently – here are some of the best ones.
Survey Junkie
Arguably the most popular survey site out there, Survey Junkie is a fun way to make a little extra cash on the side. Payments per survey vary, but if you finish three surveys daily, you could make as much as $40 per month.
Each survey you complete is awarded points, which can be redeemed for cash via PayPal or gift cards for popular stores like Walmart, Sephora, or Starbucks. You also get bonus points just for signing up! As soon as you have enough points, you can redeem them immediately.
Branded Surveys
Branded Surveys is another popular option with over 2 million members. Like Survey Junkie, you can earn points for taking surveys and then redeem those points for PayPal cash or an Amazon gift card. 1,000 points equal $10, and you can cash out once you reach 500. Each survey is worth 10-300 points and typically takes 10-20 minutes to complete.
Swagbucks
Swagbucks is a bit different from the other survey sites on this list in that they offer a variety of ways to earn money, not just through surveys. You can also get paid to watch videos, play games, shop online, and more. With Swagbucks, you are able to redeem your points for PayPal cash or gift cards once you reach 300 points in your account (equal to $3).
Pinecone Research
Another points-based survey site is Pinecone Research. They are competitive compared to other survey sites, paying at least 300 points ($3) per survey. Loyal participants can earn more, up to $5 per survey. Payments are not instantaneous, but you can expect to receive them within 3-5 business days of completing the survey.
Gauge
Gauge is a survey site and smartphone app where you can earn $10-$500 per survey answered. Survey opportunities are sent out via email, and you need to answer quickly because these survey opportunities fill fast! You can respond to survey questions in written, audio, or video format, however, you'll earn more for audio and video responses. Surveys take approximately five minutes to answer and payments are sent via PayPal or gift card within 24-48 hours.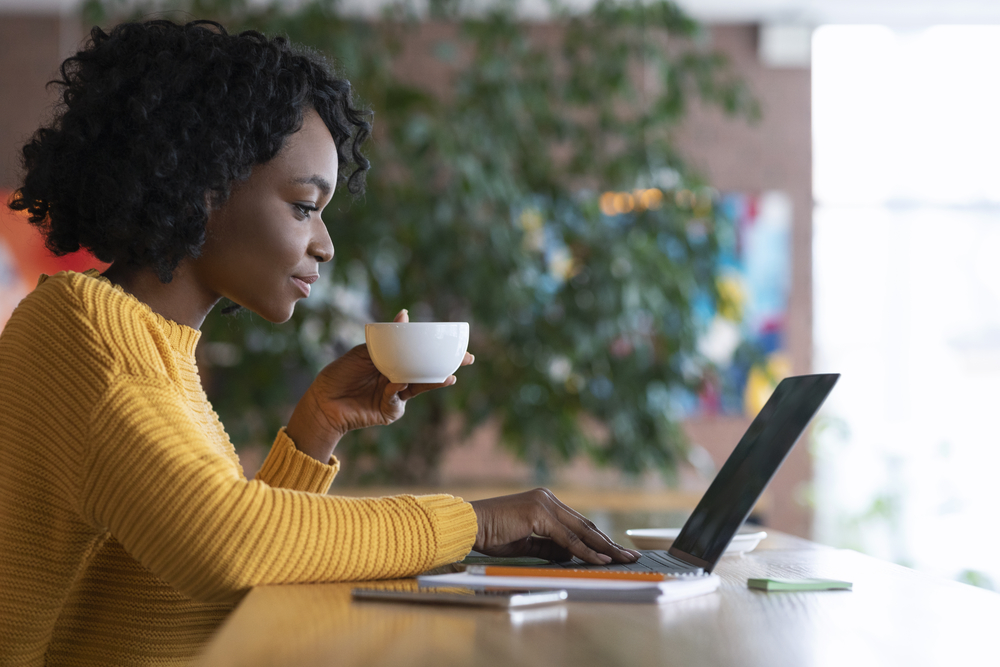 10. On-Demand Side Gigs
The smartphone has changed how we work, and along with this technology, there is a whole new way to make money quickly! Cell phone apps like Uber Eats, Instacart, and Lyft allow you to make money on your own schedule. You can do tasks like delivering groceries, restaurant food, or taxing people around.
With these apps, you can apply and start working quickly, getting paid daily!
Uber Eats – Cash out up to 5 times a day with Instant Pay.
Lyft – Get paid a couple of hours after each ride with Express Pay.
Instacart – Full-service shoppers can cash out 2 hours after they have 5 batches.
11. Sell Used Stuff
One easy way to make money quickly is by selling unwanted things you have around your home. From clothes, shoes, jewelry, and electronics to sporting equipment, toys, and more, there is a huge market of people who want these items for a good price!
The fastest way to make money with this method is to sell directly to customers using Craigslist, Nextdoor, or Facebook Marketplace. Just take some photos of your items, post them online for free, and connect with potential buyers. When someone is interested in buying an item, set up a public and safe meeting spot to exchange the item for quick cash!
If you have a little time on your hands, you can choose to sell online using an online consignment shop like eBay, Poshmark, or Mercari. With these sites, you'll take photos, post your items, and wait for them to sell. Then, you'll ship your item directly to the customer, and you'll get paid once the transaction is complete. With this method, the selling platform will take a small transaction fee for using their site.
You can also look locally for in-person pawn and consignment shops that will purchase items the same day. Just note with this last method, you'll make the least amount of money because the consignment shops need to cover their brick-and-mortar expenses, offering the seller lower rates for their items.
Conclusion: Jobs That Pay Daily
From surveys and focus groups to freelancing and affiliate marketing, these are the best online jobs that pay out quickly, if not daily. While survey sites and user testing won't make you rich, they can be a great part-time option to earn extra cash.
If you're looking for something more substantial that could become a full-time job, consider freelancing or affiliate marketing. With a bit of work and patience, you can start making money on a daily basis!
Check out this post for more ways to make money quickly!
Originally published October 10, 2022. Content updated October 2023.