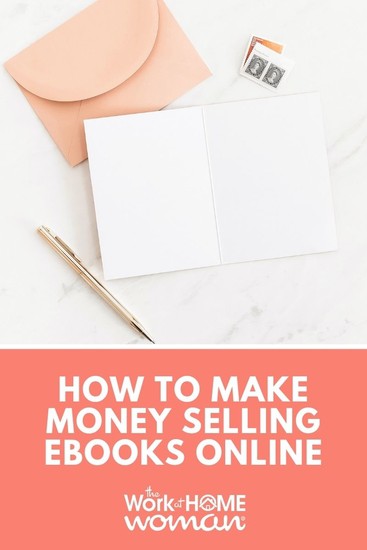 Does the idea of publishing a book excite you but also make you slightly intimidated? Writing and publishing a book is no small feat. It often involves literary agents, publisher meetings, and strict deadlines.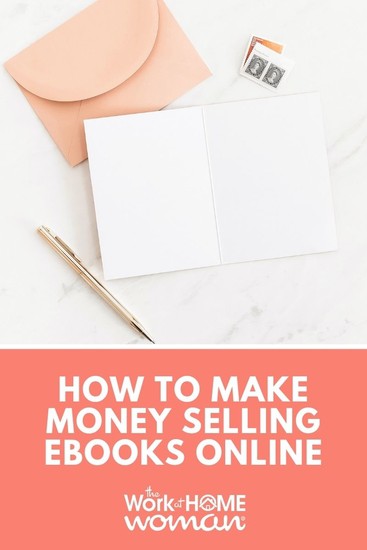 Still, there are other ways to publish a book and sell it quickly. Ebooks are just as popular as print books, and it's easier than ever to self-publish a book to sell online.
Since ebooks can be delivered or downloaded online, you can sell them to anyone and won't have to worry about shipping or geographic constraints. Plus, you get the chance to share your unique story with others and develop a semi-passive stream of income.
Want to know how you can make money selling ebooks online? You don't have to be an amazing writer or public figure to get started. Here are some key steps to take.
1. Narrow Down Your Topic
This is the first and most crucial step when it comes to creating your ebook to sell. You need an initial idea. This can be based on your area of expertise, life lessons you've learned, or story ideas in which you think people would be interested.
If you have a blog or specific experience in a particular area, you can always write a how-to or self-help book based on a topic you know all too well. Have interesting stories about overcoming certain obstacles in your life? Turn it into an inspirational ebook.
Remember, you can write a fiction book as well and create your own engaging storyline. Some of the most profitable fiction genres for ebooks include romance, mystery, horror, science fiction, and fantasy.
These genres also tend to sell better from independent self-publishers than traditional publishers.
2. Outline and Write
As soon as you confirm your genre and what the book will be about, start outlining and writing. Creating an outline will help you organize your thoughts and determine what you will include in the book and when.
Having a detailed outline can help make the writing process run more smoothly and allow you to narrow down the plot and determine where the story will go.
The writing part is where most people start stalling and fall off track. If you never finish your book, you never get to sell it and share your story with the world.
It's best to give yourself a deadline when writing your book. Luckily, ebooks are often shorter than traditionally published print books, and you can generally write your ebook in 30 days or less.
My friend Michelle Jackson wrote her first ebook in just seven days and made nearly $2,000 in the first six weeks of publishing it online. She now teaches others how to develop and market their ebooks online. The authors she mentors with her program have gone on to grow their brands, connect with new communities, hit No. 1 for their niche on Amazon, and experience other huge milestones as a result of self-publishing their ebooks.
Michelle says people should not wait to create their ebooks because others are waiting to learn from you, be entertained, and see you shine in your expertise.
Related Content: How to Create an Ebook in 1 Month As a Busy Mom in 7 Steps
3. Edit and Polish Your Book
After you've written your ebook, you can self-edit it or work with an editor. There are plenty of free tools you can use to self-edit your book. Grammarly is an app (with a free and paid version) that will check your writing for grammar and spelling issues.
The Hemingway App Editor is free and will make sure your writing is bold and clear. This editor assesses your writing to determine the overall readability and will suggest ways to improve your tone, active voice, and sentence structure. You can also use Canva to design the cover of your ebook easily as they have tons of templates from which to choose.
As you can see, you don't need to be an award-winning writer to publish a quality ebook. Just get your ideas and experience down on paper, then use an editing tool or professional to help you polish your book.
4. Get Ready For Publishing
The best part about writing an ebook is that you can publish it yourself with no hassle.
"I've never read a book that solved a problem, entertained me, or inspired me and thought … Hmmm, was this traditionally published or self-published?" Michelle said.
To her point, readers don't care how the book was published. They care more about the topic, how it will help them, and how easy the ebook is to access.
When it comes to self-publishing your ebook, Kindle Direct Publishing makes it easy to do this even if you're not technically inclined. Kindle Direct Publishing allows you to reach millions of readers via Amazon's platform. Here's what you get:
Quick and easy publishing (your book will appear on Kindle stores within 24-48 hours)
Set your own prices
Earn up to 70% in royalties from each sale to customers around the world
Free to get started
5. How Kindle Direct Publishing Works
There are two different publishing options to consider: Kindle Direct Publishing and KDP Select. Both options will allow you to market your ebook to the millions of Kindle owners, along with readers who use Kindle on their devices. You will also be able to receive 70% royalties for the books you share on either platform.
The main difference is that KDP Select requires full exclusivity, meaning you can't sell your ebook anywhere else.
All KDP Select books are included in the Kindle Owner's Lending Library, which is free for people who hold an Amazon Prime Membership. Whenever your book is borrowed, you'll still earn a small commission.
Whether you choose Kindle Direct Publishing or KDP Select, publishing your ebook is easy. Simply log in or create an account. Then, upload your book content and cover. You can also add a description of the book along with keywords and the genre so readers can easily find it during a search.
Once you get a free ISBN number, your book is ready to be published and should be live in the Kindle Store within 24-48 hours.

6. Marketing and Selling Your Ebook
Once you publish your book and market it, you can start to generate regular sales and passive income. No one is going to know about your book if you don't market it, so be sure to spread the word.
You can start by optimizing the description and keywords when you publish your book via Amazon's Kindle platform. Make sure you think about user intent and what potential buyers would be searching for when it comes to your book.
For example, if you're writing a book about how to RV for a full summer with five kids, you'll want to narrow down keywords that people may be searching for if they're interested in reading about this topic.
Don't forget to ask for reviews early on. If someone buys your book on Amazon, they will already be prompted to leave a review. However, you should ask a few friends, colleagues, or social media acquaintances to read your book and submit a review as soon as you release it. This will prompt other people to buy your ebook as well.
Michelle advises authors to start an email list and publish books often to keep sales flowing.
"The vast majority of authors publish a body of work vs. just one book," Michelle said.
Michelle turned her first romance ebook into a six-book series and established an email list so readers could keep up with new book releases.
"The best thing about having an email list for your book is that you already know the subscribers are fans of your work and are eager to hurry up and finish the series," she added.
Other fun ways to market your ebook and increase sales include:
Hosting a giveaway on your website or social media
Being an expert guest on a few podcasts that are related to the theme of your book
Collaborate with other authors in your niche
Using your book to leverage speaking gigs
Adding affiliate links in your book to boost passive income (Note: Don't add Amazon affiliate links to your ebook)
Utilize holidays and special events to drive sales (i.e., a Black Friday sale)
Related Content: 5 Quick Tips for Promoting Your Self-Published Book Through Social Media
Conclusion
Selling ebooks online is a great way to make money from your expertise and exceptional story-writing skills. Find out what the market is missing and how you can provide value, solve a problem, or simply entertain with your ebook.
Don't take too long writing your ebook, or you'll never make any money. Instead, focus on utilizing the easy publishing tools mentioned in this post and develop a marketing strategy to help you generate passive income over time.