Have you thought about becoming a reseller? If so, we're covering what you need to know and tips for getting started with this business model.
One of the cheapest businesses to start from home is the business of reselling. Most people begin by selling items that they no longer want or need. But once you've sold everything in your house, you'll need to restock your inventory to keep your business going.
Fortunately, there are many places to find items to resell without paying too much. Yard sales, thrift stores, auctions, and garage sales are good places to find bargains. It's even possible to find items online to resell. It sounds crazy, but I do it all the time.
If you're serious about becoming a full-time reseller, then some key traits will benefit you in the long run. I casually resold items for ten years. It wasn't until the end of 2014 that I took it to the next level by making it a full-time hustle.
Over the years, I have witnessed how it's possible to make this a full-time business. Since there are so many different platforms to sell on (eBay, OfferUp, Facebook Marketplace, Etsy, Craigslist, VarageSale, and more), anyone can do it if they're willing to stay dedicated, market their items, and stay focused.
Here Are 11 Tips to Help You Become a Successful Reseller
1. Be Honest
Honesty is always the best policy when running any business. The same is true for anyone serious about becoming a reseller. It's extremely easy to buy a piece that appears to be flawless. Then, you bring it home, and it's practically worthless because of a hairline crack down the middle.
Don't worry; it's okay to try and resell it. "Try" is the keyword. Always be 100% upfront about any damages to the items you are trying to resell. Otherwise, you will earn a reputation for being a liar or crook. If you buy low, you shouldn't be out too much money if it doesn't sell.
Nowadays, being a reseller on the internet is ideal because it's from the comfort of your own home. It is one of the most convenient, low-cost businesses. However, one negative review can damage your reputation as a reseller. Not only can it drain your enthusiasm and confidence, but it can caution future buyers from buying from you.
However, you will also have to deal with people who may not be so honest. Be prepared to deal with dishonesty, which leads me to my #2 tip for making it as a reseller.
2. Be Professional
If you're planning to become an online reseller, expect the unexpected. While it's convenient and easy to earn a living behind the screen of your computer, it's also easy to act in a way that is unlike the "real" you.
You may find yourself conflicted between the devil on one shoulder and the naive angel on the other. If you ever feel like either one of those extreme personalities, then, by all means, take a break. Take advantage of your online business and step outside for some fresh air to clear your mind. Once you've rationalized the situation, whatever it may be, then respond to the buyer appropriately.
It's not often that you should encounter a situation that makes you feel like you need to take a time-out. As long as you're honest, you shouldn't have many problems with buyers.
Remember, many companies have the policy that "the customer is always right." However, in some situations, that may not always be true, but you just suck it up. Every little bit matters, and when someone tries to "get one by you," it hurts financially and emotionally. You deal with everything yourself, the good, the bad, and the ugly.
Here Is a List of Dos and Donts for Professionalism as a Reseller:
Do:
Respond to the buyer in a timely fashion.
Use proper language and punctuation at all times.
Tell the truth about everything you know regarding the item for sale.
Don't:
Assume you're automatically right. Thoroughly investigate the situation or complaint, think it through, then respond accordingly and professionally.
Never use swear words.
Use abbreviations; there's a good chance someone may not understand internet abbreviations. Always spell everything out, including the words please and thank you.
3. Buy Low
This is key when you want to make a profit as a reseller. That means the ever-popular "buy low and sell high" is the motto that you will want to embed in your brain.
It's also okay to gamble on an item you're unsure about, as long as it's cheap. You win some, and you lose some. Just don't lose a lot, or you'll need to get a job to finance your gambling problem.
Auctions conducted in person are some of the worst places to get caught up in overpaying for items. Emotions run high, and your competitive nature may end up being a costly mistake. On the flip side, you can score some excellent finds for next to nothing at these auctions. You need to know how to control your ego.
4. Remain Detached
Depending on what you plan on reselling, it can be tough to pass some items up. Even if it would look perfect in your Etsy store, remind yourself that it's not for you. Don't pay anything close to what you could resell it for.
No matter how cool or unique you think an item is, its value is only in what someone else is willing to pay for it. Successful sellers usually have one thing in common: they have no emotional attachment to what they buy to resell. You'll find out that you are far more minimalist than you'd ever imagined because everything you own has a price.
Always research items that are in high demand. Usually, these items are not exactly anything you're particularly interested in but can help you be a successful business owner if you can find popular items for cheap.
5. Don't Cheat Yourself
This mainly pertains to shipping costs. Everyone hates to pay for shipping, myself included. Most of the emails I receive are from people who want me to offer free shipping. Sure, I could offer free shipping. But then, I would probably have to increase the price of the item to cover the shipping fees, supplies, and cost of the article I paid to purchase.
If you offer free shipping, then make sure you're still leaving room to make a profit margin. Otherwise, you're just doing everyone a favor but yourself, which will leave you broke.
Of course, there are a lot of competitors, but don't lower your standards or give away too many freebies. If you want to have a profitable business, you will need to stick to your standards.
6. Where to Source
Where to find cheap, high-quality items is probably the most challenging part of being a reseller. As mentioned above, there are plenty of yard and estate sales to stop by and view the pickings. However, you must be the early bird to get the worm in most cases.
Estate sales are becoming harder to find low-cost items for resellers because most people are well aware of using eBay as a tool to price their items.
Yard sales, on the other hand, are easier to find items within your budget. One great thing about yard sales is that there are not any additional hidden fees, and you pay cash. Most yard sales are hosted by people who are either moving or ready to get rid of their stuff. Some of these are true gold mines; you just need to have the patience to sort through items and always remember you can haggle or try and get things for less than they are asking.
Other places to source, which have become my favorite, are actually online!
That's right; I even shop on eBay to flip items on eBay. Not everyone selling on eBay is a reseller. In fact, many times, they are simply sellers looking to get rid of some of their items.
eBay is not the only place to source, though. One of my all-time new favorite places to source items online is a newish auction-selling website, which isn't nearly as well-known. It's my honey-hole that I am willing to share with you all: HiBid. It's as easy to use as eBay, but you can find huge lots of items for the highest-winning bid. Since it's not as well known, the bids don't always get super high, like eBay.
Another great app you can use is Poshmark. Many people are just looking to clean out their closets and will sell many things for a fraction of their value. You can find much more than luxury purses, sneakers, and clothes. You can also find electronics, handbags, accessories, toys, and more!
Not only can you source items through a Postmark boutique, but you can setup your own online shop through their app as well.
7. eBay
I can't talk about life as a reseller without giving eBay its' own headline. As I just mentioned, eBay is an excellent place to source items. It's not hard to understand but might not be something that you've considered.
Once you get on eBay, you will notice a lot of different options to find the items you're looking for. Personally, I've had the best luck finding things when I use the "auction" option. Once you've selected "auction," type in the specific item, you are looking for. Next, click "search in titles and description." Since everything doesn't fit into the description, many things are easily overlooked in the search-only option.
For example, I was looking for vintage troll stickers, which can be pricey. So, I typed in "vintage troll lot stickers" in the search option, and only high-priced items appeared. Next, I typed in the same description but clicked "auction" and then checked "search in title in the link description." I found a great lot of vintage troll dolls, a case, and the exact stickers I was looking for! So people who were searching for "vintage troll stickers" totally missed out on the auction, except for me. I won the auction very cheaply and put me at the top as a reseller, for that moment at least.
You can't really talk about life as a seller on eBay without talking about the fees. Let me tell you from personal experience; the fees can eat you up and spit you out! eBay has an algorithm-style platform, making it especially difficult for people to find your content. To put it simply: the more you list, the more they show to people searching for your items. If you have 1,000 listings, your items will be far more visible than someone who only has 20 things listed.
Another great way to shop on eBay is to buy in bulk. You can find many odds-and-ends type items, which are frequently labeled "junk drawer" items, even though the items are not junk! Or you can type in "reseller" or "bulk" to find larger quantities of items. Another supplier that you can choose aside from eBay is Amazon. They work a little differently, but there are many items you can buy in bulk from Amazon too.
8. Stick to Your Budget
Like everything that matters in running a small business in our world today, we need to keep a budget. When it comes to product reselling, you definitely have to be cautious with your budget.
If you're at an auction in person or online, it's very easy to go over your budget. No matter what, stick to your budget and purchase products only within your budget. Otherwise, you're not going to classify as a reseller and more as a collector. And the best that you can do is hope to break even, which just classifies you as a seller.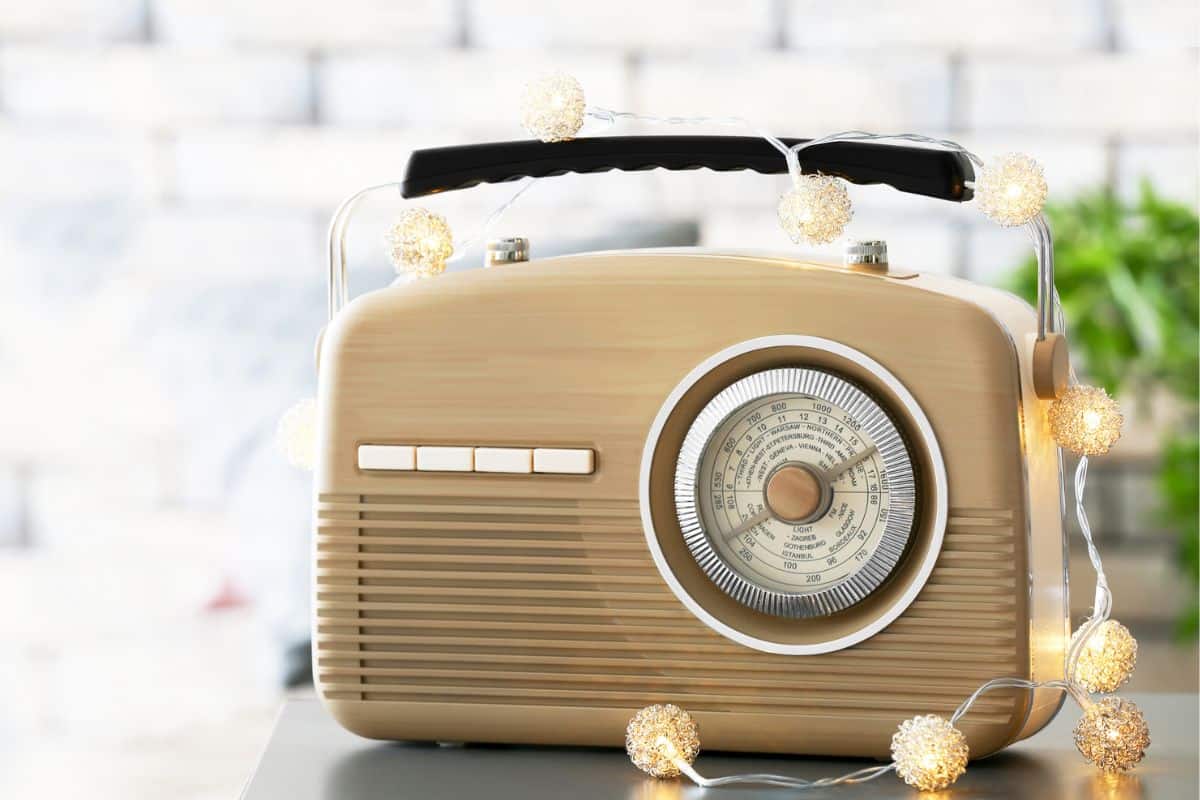 9. Keep Track of Inventory
One crucial step in a reseller's life is keeping track of your inventory. This helps keep you organized and lets you know how much you earn as a reseller.

One way to keep inventory is by keeping a spreadsheet of everything you have listed by number. Next, you can track each item in a bin and label each container by number, for example, #1-#50. Having a spreadsheet that lists each item type, its brand, corresponding bin, purchase price, and reselling price can make your selling experience much easier.
Without an inventory method, you will lose a lot of time and cause a lot of frustration by not being able to find your items quickly and efficiently. It can also cut into your profits if you can't remember how much you bought an item for and you accidentally sell it for less.
10. Promote on Social Media
Social media sites are great places for entrepreneurs to promote their online businesses. Social media sites like Facebook even have a free online marketplace where you can sell directly to customers, and there are no fees to post your items. You can also use sites like TikTok, Twitter, and Instagram to promote your listings. It really helps if you have a niche in what you resell, like reselling books, clothing, or toys. You can gain a lot of repeat customers this way.
11. Get Your Legal Ducks in a Row
Depending on where you live, you may be required to collect sales tax on every item you sell. Be sure to research your state's sales tax, permit, resale certificate, and business license laws; different states have different requirements and regulations.
And don't forget, everything you earn must be reported to the IRS during tax season!
Using an online bookkeeping software like QuickBooks Self Employed can help you track your income and expenditures and estimate what you owe in quarterly self-employment taxes.
Conclusion
Starting a resale business can be a fun and easy way to make money from home! Whether you want to use a third-party platform like eBay, Amazon, or Poshmark to sell your items or create your own shop using Shopify, there are many options for resellers!
If you're serious about making reselling a full-time business, taking a course like Flipper University can help get you up to speed and prevent you from having to do a lot of trial-and-error testing.
Becoming a reseller has been a great side hustle that has greatly benefited my family! I hope these tips help if you're considering giving it a shot or want to start a full-time reselling business.
Originally published April 9, 2015. Content updated July 1, 2022.