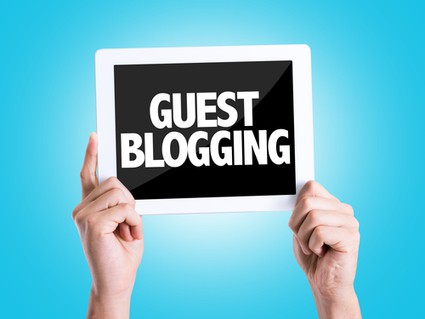 We NO longer accept guest blog contributions.
Policies updated January 2023.
We reserve the right to change these policies at any time.
The Work at Home Woman is looking for experienced guest bloggers who can write original, high-quality content for The Work at Home Woman.
Would you like to contribute?
Advantages for You:
Featured blog posts will include your name, a short bio, and a link back to your blog or website.
Blog posts are promoted across our network of THOUSANDS of women and moms via Facebook, Twitter, Pinterest, LinkedIn, and Biz Sugar.
Articles are featured in our newsletter, which goes out to 60,000+ individuals.
Writing a guest post for TWAHW is an excellent way for you to promote your blog or business!
Being a guest contributor helps to distinguish you as an expert in your field.
Requirements:
First — we are very selective about what we publish.
We do not allow writers to use AI tools like ChatGPT to create their content – all content must be original and written in your own words. Bonus points for including personal stories and experiential evidence.
Guest blog posts are reserved for bloggers and authors. If you want to submit an article for a commercial website, it's considered sponsored content. In this case, it's not a guest blog post, nor are you a guest blogger. Please see our advertising page for rates and conditions.
The focus of your article should be on providing useful and practical information that educates the reader. Commentary posts will not be accepted.
Your article should be written with our target audience in mind – American women, who are looking to work-from-home, and those who already do.
There should be a good fit between our audiences.
Posts written for the sole purpose of SEO and ranking keywords will not be accepted.
Sloppy and poorly written articles will be declined.
All blog posts must be in English, with proper grammar and spelling usage.
We run all posts through Copyscape. If any part of your post is found to be plagiarized, it will not be used, and you will not be able to write for The Work at Home Woman ever.
Contributors found of copyright infringement will be legally and financially responsible for any claims made by the intellectual property owners.
Articles must be edited before submission.
We reserve the right to edit your post for brevity, grammar, and readability.
We reserve the right to remove, unpublish, or rewrite your post if it becomes irrelevant, outdated, needs refreshing, or no longer fits within our guidelines.
Make sure your article includes a catchy title and proper formatting and structure.
Length should be 1,000–2,000 words.
Contributors should reply to comments left on their articles.
No promotional or affiliate links are allowed. Only links that enhance the material are permitted; however, we reserve the right to remove links that are not a good fit.
At the end of your article, you will be allowed to include a short bio with one link. If at any time we feel your link is no longer relevant or it's inappropriate, we reserve the right to remove it.
Requests for specific publication dates will not be accepted.
Please take the time to read through some of our articles – submissions that are too similar in nature to articles that have already been published will be declined.
You may republish articles on your own site or for another publication as long as the links remain intact and we're credited as the original source.
The Work at Home Woman retains ownership of all work submitted.
Topics:
Work-at-Home Issues
Work-at-Home Ideas and Occupations
How to Make Money From Home
Ways to Earn Extra Money
Business Tips and Strategies
Work & Life Balance, Time Management, Productivity
Marketing, PR, Social Media Marketing
Home Business Ideas
Work-at-Home Scams
Blogging
Career Tips
We are NOT accepting guest blog contributions at this time.