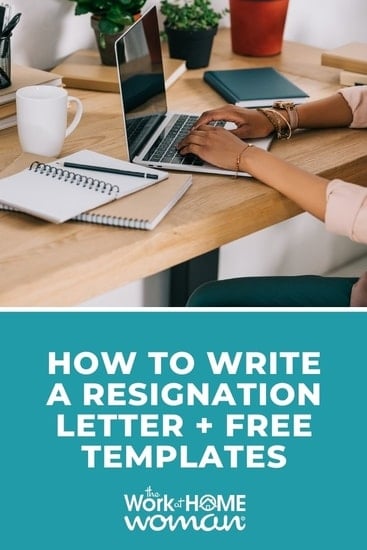 Whether you just accepted a new job offer or have decided to strike off on your own with a new business, it's an exciting time when you're about to take the next step in your career.
But there's one thing left to do: hand a resignation letter to your employer.
If you've never done it before, you may be wondering how to write a resignation letter properly or if one is even really necessary.
But you shouldn't skip it as it's an important document for both you and your employer. Fortunately, resignation letters only need to consist of a few short paragraphs, and there is a simple structure you can follow to craft the perfect letter for your circumstance.
Here's a breakdown of what to include in your resignation letter as well as a couple of templates to get you started.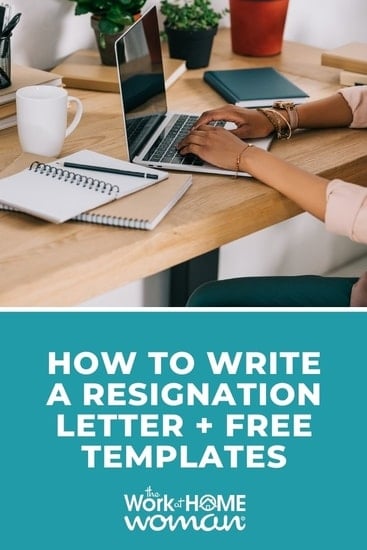 What a Resignation Letter Is (and Is Not)
Writing a formal resignation letter is the professional way to part ways with your employer. Its primary purpose is to provide an official record of your departure for your company's HR department.
It also serves as protection for you in case there are any problems with the offboarding process. For example, if you don't receive the correct pay for your last two weeks, it can be resolved with your resignation letter, which has clear dates on it.
It's important to note that a resignation letter is not a substitute for the conversation you should have with your employer about your intentions to quit.
This conversation may be nerve-wracking, but it's a lot more professional than tossing your resignation letter on their desk when they're not looking and waiting for them to come find you later. (This happens a lot more than you think, too!)
If you need more tips on how to have this conversation, check out these nine steps to resigning from your job with class.
How to Write a Resignation Letter in 5 Steps
There's an easy method for writing the perfect resignation letter that can be broken down into five steps.
Each paragraph only needs to be one or two sentences, so it should only take you a few minutes to type out your first draft.
1. Include your information and the date.
This is a basic but essential step for properly formatting your letter.
At the top of the document, put your name, address, and phone number. A few lines below that, write out the date you intend to hand in your resignation letter.
Below that, write the name of your superior and the address of your workplace.
2. Open with your intentions to leave and your resignation date.
No need to beat about the bush or wax poetic here. Get straight to the point in your opening line.
Something like:
"Please consider this letter notice of my resignation from my role as customer service representative at XYZ company, effective March 10, 2021."
Your resignation date should be no less than two weeks after the date of your letter.
3. Disclose your reason for leaving (optional).
You can include the reason why you are leaving in the next line of your resignation letter if you like. Just don't go into any great detail or mention any specific company names.
This is not meant to be a laundry list of dissatisfactions with your employer but a professional courtesy.
A few examples include:
If you're pursuing a new role in a different side of the industry
If you're taking on a more challenging position in the same industry
If you're leaving to start your own business (or to take a part-time business full-time)
When in doubt, writing something as simple as "I'm leaving to pursue new opportunities" will suffice. Or, you can also leave this part out entirely.
4. Communicate gratitude for your time with the company.
It's good form to thank your employer for any professional growth or opportunities you may have had during your time at the company. Feel free to mention specific projects or skills that helped you grow as a professional.
For example:
"Working with XYZ's talented marketing team has played a significant role in helping me thrive as a brand strategist."
5. Offer to assist with the transition.
You don't want to leave your employer high and dry, so demonstrate your willingness to make the transition as seamless as possible.
Again, no need to over-promise or get ambitious here. The goal is to communicate your willingness to cooperate and leave the proverbial campground cleaner than you found it.
Something like:
"I will do my best to assist with the transition and any necessary training prior to my departure."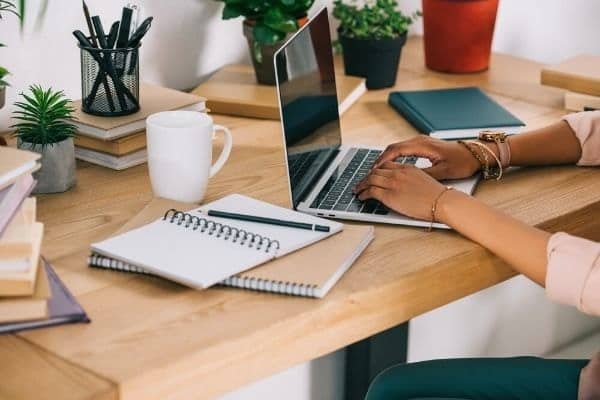 Resignation Letter Templates
Now that you know how to write a resignation letter, you should be able to pen your own fairly quickly.
However, if you need a little additional help, the below templates serve as a good jumping-off point. The gist of what you need to say is there, but you can tailor them to your particular circumstance.
Template #1 (Leaving to Start Your Own Business)
[Date]
Dear [Employer's Name],
Please accept this letter as notice of my resignation from my role as [Position] at [Company Name]. My last day of employment will be [End Date].
After careful deliberation, I have decided to follow a new career path and start my own business in a different industry.
Leaving [Company Name] is not a decision I make lightly, and I am sincerely grateful for all the opportunities and growth I experienced during my time here. I learned so many universal skills from working in [Department Name] that I know will serve me in my career for years to come.
Please let me know if there's anything I can do to help with the transition. I wish you and everyone at [Company Name] all the best.
Sincerely,
[Signature]
[Your Full Name]
Template #2 (Leaving for Another Company)
[Date]
Dear [Employer Name],
Please consider this letter formal notice that I am ending my employment at [Company Name] on [End Date].
I've been offered a new position within a company on a different side of the industry, and after careful reflection, I have decided to pursue this opportunity as the next step in my career.
I have grown so much with this company and am truly grateful for the many opportunities that have formed me into the professional I am today. My experiences working with the wonderful team in [Department Name/Project], in particular, have been instrumental in providing me with the skills that were essential to my career growth.
I will do all I can to make this transition as seamless as possible. I hope to say in touch and wish you and the team ongoing success in the future!
Sincerely,
[Signature]
[Your Full Name]
Conclusion
Writing a resignation letter and resigning with class is a gesture that's greatly appreciated. When you take the right steps by turning in your resignation letter and fulfilling your work obligations, you leave on a positive note. This allows you to use this employer as a reference, and it leaves the door open should you have to cross that bridge again.