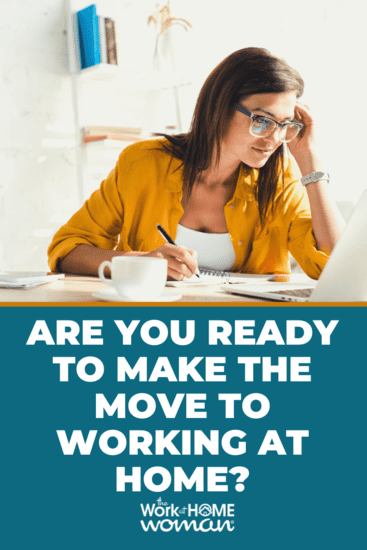 Think you're ready to make the move to working from home? Consider these factors before making your final decision.
Starting a home-based career is not something to be taken lightly. This is exceptionally true for those who are playing with the idea of leaving their regular 9-5 daily commute for a spot in front of their home computer.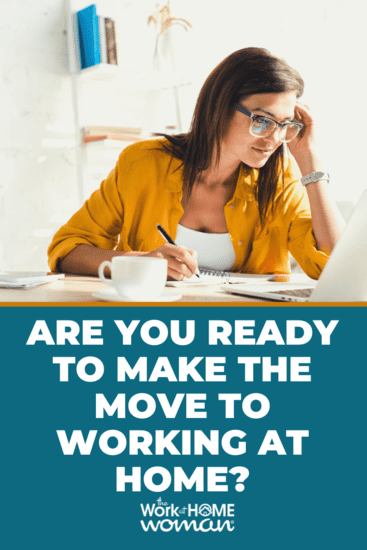 For people who have family obligations or those unemployed and having trouble finding a job, it can be one of their only options. However, for someone secure in a "real world" career, it becomes a life-altering decision. Often their heart and mind will battle over what the best decision may be.
As a reviewer and blogger of home-based companies, I am all about working from home. However, my own advice is not always going to push you into the home-based job market; sometimes, it just is not the right fit.
Here are some common questions I ask people to help them facilitate a rational decision:
1. What is your driving force to find a work-from-home job?
You need to be sure your reasons for wanting to stay home and work are valid and logical. If you think home-based jobs are easier, and you believe that there will be more time to maintain your household and invest in your hobbies, then you should take some time and reconsider a home-based career.
You may find your home-based job can be more involved. Often working from home requires a larger mental devotion than your standard work away from home. The old saying 'you get what you pay for' fits in the work-at-home world, only 'you get what you work for.' Work from home is not easier – it is usually harder.
2. Do your personality traits match the requirements of work-at-home agents?
Motivated, Self-Sufficient, Dedicated, Organized, Energized, Dependable and Attentive are all words you and people you know should be using to describe your personality. You must carry these characteristics in order to be successful working from home. If you need a boss telling you what to do with every move or if you have trouble getting much done (including things like household chores) unless the pressure is high, then you may struggle to find success with a home-based job. Sometimes the structure of a job away from home is what is necessary to keep agents focused and in gear. Can you do it alone?
3. Do you have a backup plan?
Many home-based jobs hire agents as independent contractors (IC) instead of employees. While this usually means you have more flexibility with your schedule, it also means when business is slow, you may struggle to find enough tasks or hours available to work.
Working as an IC is not always reliable. It is best to have several home-based jobs lined up as a backup. This will secure your income if one company goes through a slow time or even shuts down. If stability and steady paychecks are critical to you, and you still want to work from home, then you may want to seek out companies that will hire you as an employee instead of an IC.
4. Will you be losing most or all of your benefits?
While there are a handful of online companies that provide benefits, most of them do not. If you and your family are depending on your health insurance plan or having paid vacation time, then keep those a high priority while looking for your perfect work-at-home job match.
5. Do you have the support of those around you?
One of the main complaints from work-at-home agents is distractions from the people around them. Friends may expect you to be readily available at all hours of the day. Others might belittle your position just because you do your work from home. Generally, those who do not understand home-based careers tend not to trust it or believe it is legit.
You will need the support of your close friends and family. Make sure they understand your decision, the time and effort you have put into researching. If it helps, get them involved, let them see for themselves what others are saying about working from home, and have them help you learn the background of the companies where you plan to apply. Sometimes their involvement will allow them to have a better understanding which will equal a greater level of respect. Their approval will mean you will feel and act more confident with your decision. Additionally, they will be able to give you an outside view and honestly tell you if they think you can handle a work-at-home career.
Conclusion
Working from home can be a dream come true for the right people, and it can equally be a living nightmare for the wrong people. Do not act hastily when deciding to work from home. Consider every angle, yourself, and your family before making the leap and quitting your day job. Many people give working from home a test run by finding side jobs they can do in addition to their full-time work. Once you understand the expectations, you can make an informed decision and hopefully the one that will lead you to much success and happiness!
Miranda Grimm is a work-at-home mother of two. She is attending Indiana University Online, where she is working toward her degree in Technical and Professional Writing. She is most known for her website, WAH Adventures, where she reviews home-based jobs and companies.