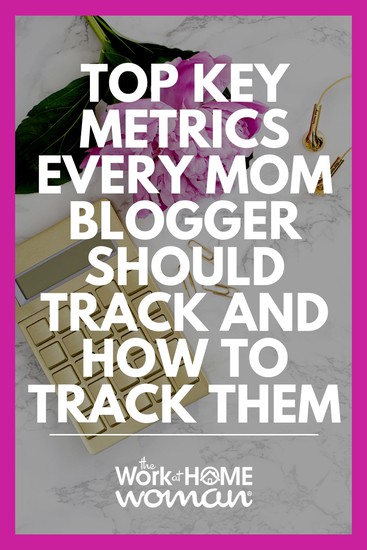 You've created your blog, written killer content, created beautiful and relevant social media profiles for spreading the word – and your kicking butt and taking names. Or are you? How do you know if you've kicked it into high gear until you start analyzing the data?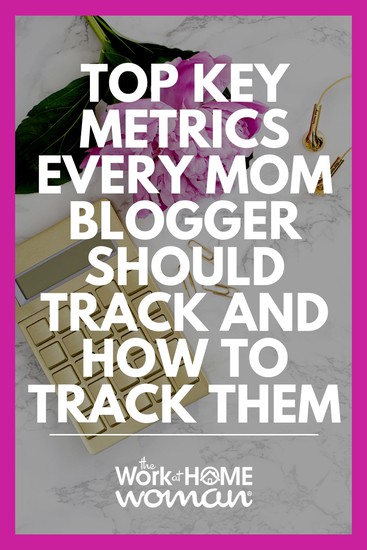 This post describes the top key metrics and stats to measure and also describes the importance of these metrics – taking into consideration your goals for creating a blog in the first place.
For example:
Do you want to establish your own personal brand to further your career?
Do you want to make money from advertising and affiliate marketing?
Do you want to parlay into a social media, marketing, or public relations consultant?
Are you supporting a special interest, such as anti-bullying or autism research?
Whatever your objectives might be, ensure you're focusing on the measurements that match your blogging goals. If your goal is to make money through advertising, then you might put more effort into your website traffic. If your objective is to establish yourself as an expert in a field, you might focus primarily on relationships and your influence.
Where do you start?
You can track the following recommended metrics for free or you can upgrade to paid accounts for more advanced measurements. I recommend that you track these metrics at least weekly and record them in a spreadsheet or manage them through online reports. When you take the time to analyze the data, you'll see what's working and what's not working — and then understand how to optimize your efforts accordingly.
1. Google Analytics
If you haven't set up Google Analytics on your website, what are you waiting for? There are several tutorials to walk you through the process for WordPress or other content management systems. Once you've set up Google Analytics, start measuring the metrics explained below. An easy way to regularly check a snapshot of these metrics is to add them to a Dashboard and create a Shortcut in Google Analytics.
Hint: To find the reports listed below, use your Google Analytics Search bar (Find reports & more …) and type the path described.
Unique Visitors
Audience -> Overview -> Select Users
This measurement gives you a good idea if you're attracting new eyeballs to your website. It's important if you're optimizing for your brand awareness. Keep in mind that Google Analytics measures both visits and unique visitors. Unless a user clears his or her cookies, unique visitors are new to your website, while a "visit" might represent a returning user if he or she is inactive for 30 minutes.
Pageviews
Behavior -> Site Content -> Select Pageviews
This measurement tells you the number of pages loaded including repeated views. Pageviews are critical for everyone to review, but if you're selling advertisements, this metric is particularly important. Determine growth trends over time.
Bounce Rate
Audience -> Overview -> Select Bounce Rate
Have you ever heard the American expression, "I gotta bounce?" Well, this measurement is just that. It tells you that a website visitor visited one page and wrapped it up quickly — meaning it wasn't what he or she was looking for. Review the bounce rate carefully. If it's over 40 – 50 percent, you need to re-evaluate your content, web design, and other factors.
Website Referrals
Acquisition -> Overview ->Channel -> Click Referrals
Who are your friends? Who's spreading the good word about you and your posts? This measurement tells you where your traffic is coming from. This is an important metric when you're building relationships and brand awareness. From a Google Search Engine perspective, a site without backlinks is a site not worth visiting, but keep in mind that backlinks must come from authoritative sites or Google might penalize you.
Social Referrals
Acquisition -> Social -> Overview
Which social network is driving the most traffic to your website? Discover which social network is working for you and optimize, and also discover where you need to put more effort.
Top Content
Behavior -> Site Content -> All Pages
What do your readers like to read or view? Reviewing the most popular content on your website is key to your success. Understand the blog posts and other content that resonates with your readers or goes viral. Gain knowledge about what's working and what's not working. Sometimes the data can surprise you.
2. Google PageRank
No matter what your goal is, Google PageRank is an important metric to keep an eye on. Google PageRank indicates the value of websites. It's determined by an algorithm that counts the number of links, the quality of those links, and how they point to your website. The better your PageRank is, the better your website ranks on a keyword search on the SERPs (Search Engine Results Pages).
Keep in mind that Google Page Rank is only updated every few months so you won't see rapid changes. It's important to know the PageRank of your own website and those websites from which you're acquiring links. To show this metric for all websites that you visit, add an extension on your browser's toolbar. To find an extension, perform a Google Search for "Google PageRank Extension," choose one, and follow the directions for installation. Or you can check PageRank manually by going to a website such as PRCheck.info.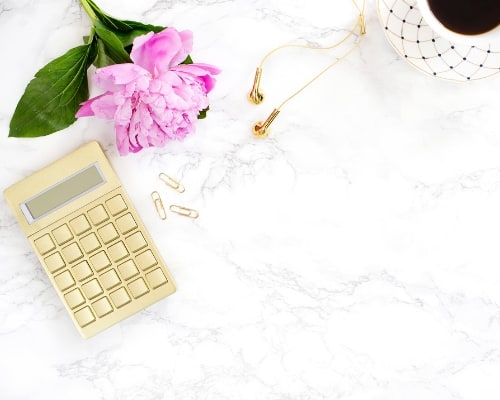 3. Alexa Ranking
Alexa ranking is important if your goal is to earn money from your website and to attract advertisers. Alexa is a subsidiary of Amazon.com that records and publishes the traffic on websites from users that are using the Alexa toolbar. Advertisers regularly review Alexa rankings before choosing where they want to advertise.
4. Number of Quality and Relevant Sites Linking In
No matter what your goal is, the number of backlinks to your site is an important metric to keep an eye on. "Backlinks" are links from external sources linking back to your site. They're important because Google's algorithm greatly weighs the number of backlinks to your website from high quality and relevant sites when determining rankings.
It's simple. If Google considers your content relevant when keyword searches are performed, your results show up on the first few pages of the Search Engine Results Pages resulting in more traffic to your site. BackLinkWatch is a popular free backlink checker that shows you both "nofollow" and "follow" links for websites.
5. Twitter, Facebook, Instagram, and Pinterest Metrics
The number of Twitter, Facebook, Instagram, and Pinterest followers or fans is a great metric to track and optimize when you're attracting advertisers. If authority and brand are crucial for you, the more important metrics are the number of likes, mentions, retweets, re-pins, favorites, etc. The platform, Brandwatch is a great tool for reviewing strength, mentions, sentiment values, passion, hashtags, reach, and top keywords. Advertisers also review these ratios to determine if you're influential. Track these statistics in a spreadsheet and discover where you need to improve or engage more often.
6. Link Clicks from Social Media Shares
Tracking the number of link clicks from social media shares gives you a good idea of the type of content your audience finds interesting and relevant. If you use a social media management system, such as SocialBee, you can review your link analytics through the interface. You can also use URL shorteners, such as ow.ly or Bitly, which both shorten URLs and track visits through their free accounts.
7. Domain Authority
Domain Authority is a search engine ranking by Moz that measures how well a website ranks within the search engine results. Websites are scored 0 — 100 and the higher the score the more influential the website is. It's a great tool for measuring your own influence as well as your competitors and possible guest posting opportunities.
What do you think? What are the most important metrics and stats for your blogging strategy? Please share!
Marilyn Rogers is the Marketing Director and Blog Editor at LightArrow.com, makers of apps for personal organization and business productivity – including the popular LifeTopix app. She's been writing everything from technical manuals to website copy in the tech industry for over 20 years and considers herself a jack of all trades in Marketing. Her expertise is focused on Personal Productivity, Search Engine Optimization, Marketing Operations, and Project Management. On the weekend, you'll find her riding horses, walking dogs, wine tasting, and making lists and checking them twice. Find her on twitter @Marilynsrogers.