I admire the women who know themselves—and truly like who they are—and who have healthy personal and business boundaries and are effective leaders. For many of us, however, moving past the social programming of gender roles and behaviors is a work in progress.
Working environments are interesting little microcosms of life with relationships that function—or don't—and, like it or not, gender plays a role in the dynamic.
I worked at a company for a short time where I was the only female professional working with 15 male engineers and scientists. It was a small company in a small town in the south, which made for an interesting dynamic—and quite a learning experience.
At times, some of the guys tried to be helpful and play the female card on my behalf, which I declined. In retrospect, there were a couple of times I wish I'd let them, such as the run-of-the-mill site assessment that was crawling with wild pigs. My solo adventure into the thickets and ravines—so dense I missed a two-story barn the first time through—ended reasonably well, considering. Not so for the survey crew who went in a few days later and had to scurry up trees to keep from being eaten.
So, on the one hand, the boss had no qualms about sending me into the wilderness alone. On the other, he'd cheerfully suggest I wear short skirts and low cut tops for the trade shows. However, he didn't limit his offensive behavior to women—he was an equal opportunity offender.
I learned a lot from him and yes, most of it was what not to do. He was great at finding opportunities, but he was even better at shooting himself in the foot and burning the bridge as he hobbled away. And he was totally oblivious to his role in any of it.
If you keep having the same kinds of experiences, feeling taken advantage of, picked on, or otherwise victimized, at some point you may have realized there's a common denominator in all the situations—you.
Whether at work or at home, we can all fall into the trap of thinking everyone else is the problem. When we're not happy with ourselves and our own life choices, it's easier to blame others rather than admit we aren't perfect. And that can lead to "if only" thinking.
My boss was a master at it. His insecurities skewed his view of the world and he compensated with bluster, bravado, and bullying. No matter how many deals failed or partners refused to work with him, his mantra was the same: If only they hadn't (fill in the blank), everything would have been fine.
Regardless of gender, we can all benefit from a self-improvement and personal development checkup.
Here's a shortlist of workplace do's and don'ts to see how you.
1) Respond Rather than React
When things go bad do you go off? When something triggers an intense emotional reaction, get in the habit of pausing to take a breath—and inhale an objective viewpoint. Let's face it, women are more emotional than men and those emotions can serve us well. But when we aren't in control of them, it causes us all kinds of problems. We can turn into the same kinds of insecure bullies as the man described above. Or, we can get a reputation for being unstable, irritable or unreliable. Don't do it. Remember, your emotional intelligence, your EQ, is more important than your IQ.
2) Clarity and Boundaries
Drawing the line in the sand upfront on what is acceptable behavior, and what isn't, is essential. Yes, even with the boss, maybe especially with the boss. For example, if offensive jokes are part of the office norm, you can certainly take steps to keep that behavior out of your space. But if the overall culture is more akin to a junior high than a professional office, you might not want to get too settled in. Now, that doesn't mean you go looking for problems or take every little comment as a personal affront.
3) De-Chip the Shoulders
Being female doesn't automatically mean everyone is out to get you or that you'll never get the same opportunities as your male counterparts. It may be true in some cases, but playing the victim-in-waiting role isn't going to help anything. Your attitude precedes you, so if you're expecting discrimination, you're going to get it. Forget about being female and focus on being the best at the job. Seriously, would you rather be the top female or the top executive? The top female mechanic, or the top mechanic?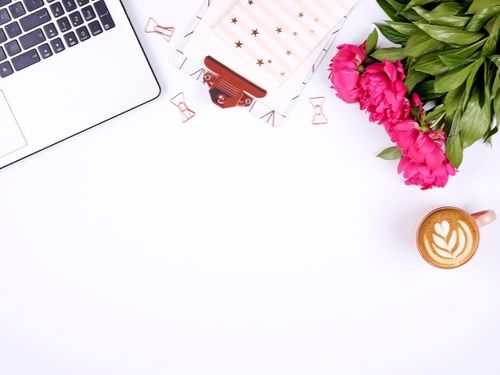 4) Friendly, Not Friends
Sure, the workplace is a handy place to meet friends, but use caution. Too much personal sharing can make awkward working conditions, particularly if the balance of power shifts from peer/peer-to-boss/employee. And, of course, befriending someone for any reason other than you truly enjoy her company will end badly—guaranteed.
5) No One-Downing
Regardless of who starts it—yes, even the boss—don't buy into the negativity and focus on the bad stuff. That doesn't mean you bury your head in the sand and ignore problems, it just means you choose how you address them—preferably with a focus on effective solutions rather than ineffective whining, blaming and shaming. And, if all else fails, follow Mom's advice: if you can't say anything good, don't say anything at all.
Which, leads nicely into …
6) Zip the Gossip
Whether it is about a person or the state of the company, just don't do it—it helps nothing. To quote my friend Tom Chenault, a financial talk show host, successful businessman, and mentor to many, "Gossip is cancer. Try this. Is it kind? Is it true? Is it necessary? If it's not all three … don't say it!" Enough said.
(Yes, I realize I snuck an extra tip in on you, but it just had to do it.)
It's often hard to see how we contribute to our own misery. We don't want to think of ourselves as a gossipy or a negative person, but most of us are to one degree or another. But we can break the negativity habit.
Conclusion
If we'll look in the mirror and own our thoughts, actions, and choices, then we can make conscious choices that get us what we're really after, which is to be happy.
You'll Also Love These Posts:
Studies have shown if you like this blog post — you will also love the following articles. I handpicked them just for you!
Paula Renaye is a certified professional life coach, motivational speaker, and trainer, regression hypnosis practitioner, award-winning author, and consultant. Her latest book, The Hardline Self Help Handbook, is a fast track, no-holds-barred guide for those who are ready to get out of confusion and pain and into clarity and joy. The book is available at Amazon, Hardline Self Help and on Kindle.
This page includes affiliate links. Please be aware we only promote advertising from companies that we feel we can legitimately recommend to our readers. Please see our disclosure policy for further information.