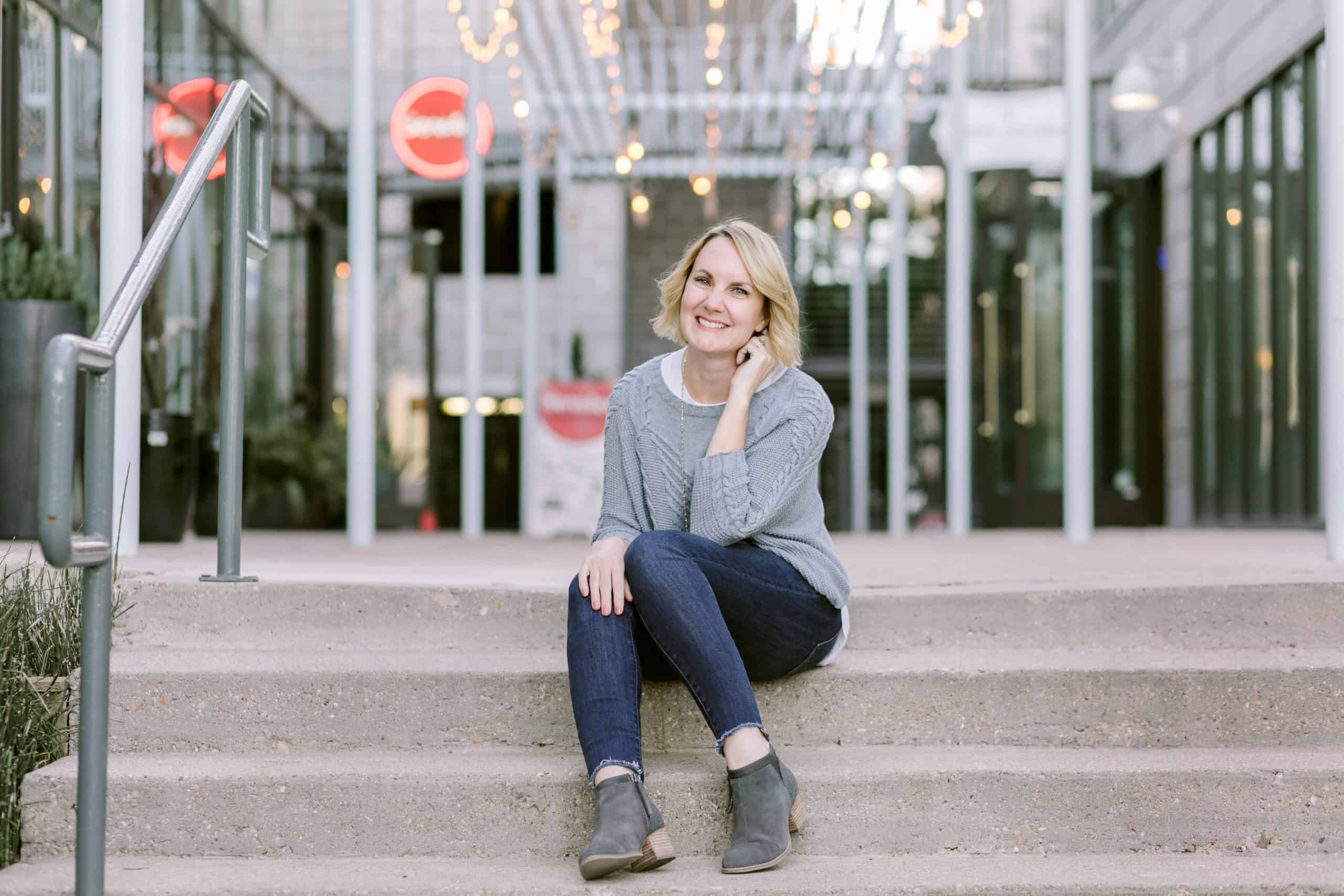 Hello – My name is Holly Reisem Hanna, and I'm the founder and publisher of The Work at Home Woman.
If you're looking for a legitimate work-at-home job, or if you want to launch and run your own home-based business — you're in the right place.
Named by Forbes as one of the top 100 websites for your career, The Work at Home Woman helps individuals find remote careers and businesses that feed their souls with job leads, ideas, and information.
Want to know more?
Here's how it all got started.
Since the day my daughter was born, I've been a stay-at-home mom. But after nine months of play-dates, mommy and me classes, and a dwindling bank account, I felt the urge to make some money and exercise my brain. I looked online for different work-at-home opportunities, but the majority of my time was spent weeding through scams and sifting through the onslaught of information to find what I really needed.
I had always enjoyed writing and dreamed of writing a comedic novel; however, I never considered blogging as a career option. I continued looking online work when I finally had my light bulb moment – "I'm going to create a comprehensive work-at-home website for women!"
To fund this endeavor, I started working part-time at home as a social media manager for a publishing company. During this time I researched ideas, created content, and hired a graphic designer to create a custom blog for me. In March of 2009, I officially launched The Work at Home Woman.
I've been blogging since 2009, and I absolutely love it! I've worked with major brands like HP, Tastefully Simple, cabi, NeatDesk, Staples, and MSN. I've also been quoted in big-name publications like the NY Times, CNN, Forbes, The Huffington Post, Woman's Day Magazine, Working Mother, and HLN TV.
In July 2019, my book, Time Management in 20 Minutes a Day: Simple Strategies to Increase Productivity, Enhance Creativity, and Make Your Time Your Own was published.
Blogging has given me freedom, flexibility, financial stability, and has launched the career of my dreams. Besides the perks of being able to stay-at-home with my daughter, blogging has introduced me to opportunities and people that I would have never met else wise.
Additional tidbits …
Through my unconventional career path of holding over 30 jobs and obtaining two college degrees (BA in Cultural Anthropology and an Associate's Degree in Nursing), I've been able to figure out how to find a career path that you're truly passionate about — and I love sharing my knowledge with others!
I live in Austin, Texas, with my amazing husband Jeff, our wonderful daughter Hadley, and our furry baby, Love. My passions include reading, blogging, traveling, and doing yoga.
Thanks for stopping by. I look forward to helping you with your work-at-home journey!
Be sure to sign up for my free newsletter for the most up-to-date job leads, ideas, and work-at-home info coming to you weekly from The Work at Home Woman's desk.
Not sure where to start?
These blog posts will help you jumpstart your job search!
This page includes affiliate links. Please be aware we only promote advertising from companies that we feel we can legitimately recommend to our readers. Please see our disclosure policy for further information.