As a freelancer and business owner, I don't get paid if I'm not working. I've had a great work-ethic instilled in me, and I've been known to work seven days a week all day long.
I bet you can relate.
So what happens when we hit a wall or just get tired of working all the time? When our spouses or children compete for our attention? When we're so burnt out that we aren't working at 100 percent?
Well, if you're like me, you hesitate.
Thoughts run through your head …
How can I possibly take a break – it means I won't get paid!
When time off means a loss in pay, sometimes you have to force yourself to step away and really take a break from work – no matter what.
I'm not just talking about a day off where you still sort-of work because you can get emails via your phone and you're still aware of what's going on. I'm talking about total and complete disconnection.
Last week, I did just that. My husband and I went away for 48 hours to a remote ranch about an hour away from our house. There were no televisions, no phones, and no internet service. And absolutely no way to work. This would be the first time in my entire life that I've stepped away completely. Even when I went to China for two weeks in 2008, I still managed to work every other day or so. Yep. First. Time. Ever.
It was completely refreshing and just what I needed. I bet if you tried it, you'd enjoy it too. But, if you just can't bring yourself to be away that long, here are some other ways to disconnect long enough to get refreshed and some tips on making sure you really disconnect.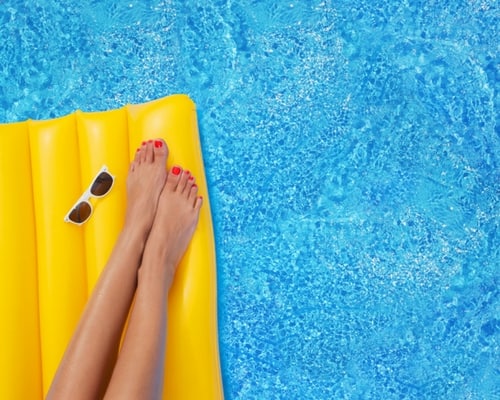 1. If you take a day off from work – really take the time off.
Unplug your phone, shut down your computer, and don't focus on anything work-related. Really and intentionally disconnect.
2. Schedule a spa day.
This can be with friends or without. But, we can't very well be getting a massage and checking our email at the same time, now can we?
3. Think of your favorite activity, and then do it.
Pampering and treating yourself to an activity you enjoy can be just what you need to get yourself back in the mood to work.
4. Plan a family vacation.
Then, make a pact with your kids and spouse on when and how often you'll work. Sometimes, we still have to work every day, but planning your time and letting your family know that you'll respect the family time will help everyone feel better.
5. When is the last time you read a book for fun?
Not a business book, but a book just for pleasure. Try it – even if you only read for 30 minutes a day.
6. Get a feel for the right time.
Talk to your frequent clients about the best time to take off – this will let them in on the time you might take off and also help you feel better that you chose a wise time to be gone.
7. Work regular office hours.
Try and set more specific work hours – especially if you work anytime and all the time. This will help the relationship between you and your family and also give you daily time to disconnect.
Whatever you choose to do, remember that everyone needs to take time off to refresh. It's the only way we can give 100 percent to any work we do. I encourage you to really, truly find at least a day to disconnect from it all – if you dare.
What do you think? Is it okay to take a break when you're a freelancer or business owner? If so, how do you manage to disconnect and still run your business?