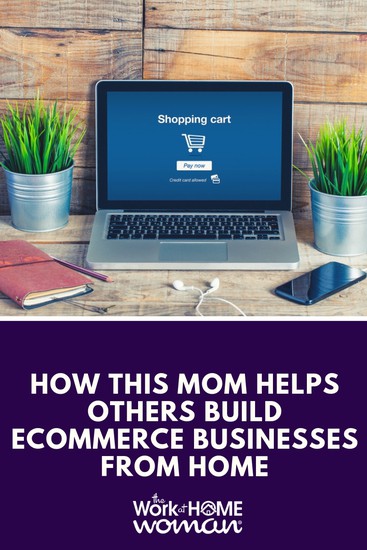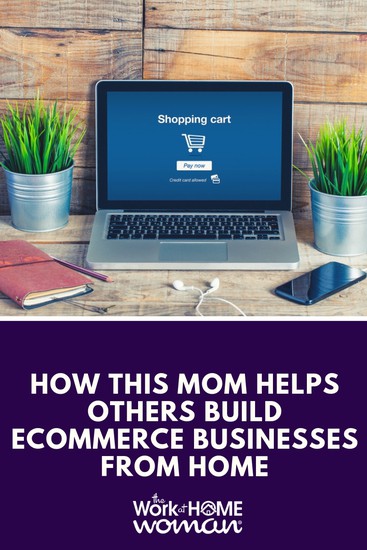 Jennifer Varner, the founder of Pure-Ecommerce, was a true inspiration to her family, clients, and staff. She believed in the power of living your best life and she did so by being a fabulous mother to four children, a partner in life and business with her husband, as well as being a powerful entrepreneur who believed in empowering others to live their best life too.
Jennifer experienced a lifetime of trials, tribulations, and incredible successes in her 42 years.
While pregnant with her fourth child she was diagnosed with stage 3 invasive breast cancer. She went through grueling treatments and surgeries to fight this terrible disease.
Once in remission, Jennifer knew it was more important than ever to live life to the fullest. With her husband by her side and the incredible team she built, Jennifer inspired so many people to "rule their own lives".
It was extremely important to her to be an inspiration to her children as well. They were her main focus as she worked incredibly hard through the years to build her business to teach them to be good problem solvers, show them they could make it through difficult situations and that, with hard work, anything is possible!
What a beautiful inspiration she was to so many before her cancer returned. Even though she fought the toughest fight, this beautiful woman was taken from us. Her ability to teach people the power of being their own boss while being true to their entrepreneurial spirit is the legacy she leaves for a lifetime.
Jennifer is still a guiding light and a beacon of inspiration as the testimony she has shared with so many will live on. This interview was done on June 23, 2014, when Jennifer was in remission.
Tell us a little bit about yourself and your entrepreneurial journey.
It has been eight years since my current "tagline" was born out of my own desire and excitement over beating the odds and ruling my own life. It was then that, being a newlywed of only three weeks, my husband was diagnosed with cancer. At only 29 years old, we were told that he had only a slim chance at life and that we would never have children. We were devastated, but also determined. And the doctors were wrong (thank goodness).
One week before chemotherapy was scheduled to begin for my (now healthy) husband, we were blessed with the news we were expecting our first child. I was completely overwhelmed and thankful at the same time. The flood of emotion and excitement for my new baby birthed something brand new in me: the dream of opening my first online business, a maternity clothing store.
I didn't jump in right away. It wasn't until I was pregnant with my third child that I started that maternity clothing store from my kitchen table. For once, my inability to sleep worked in my favor, and within three months I launched what would be my first online company.
It was a crazy, unbelievable year full of hard work and incredible blessings. My business grew at a pace best described as fast and furious. My first month running my eCommerce business, I did $7,000.00 in sales. That same month – just one year later – I topped $100,000.00 in sales. Despite being very successful, we made every mistake under the sun when it came to running an eCommerce business. It's these mistakes, combined with the lessons learned, the shortcuts discovered, and the strategies implemented in this business, that built the foundation for Pure-Ecommerce.
Five years ago, while pregnant with my 4th child I was diagnosed with stage 3 invasive breast cancer. I went through a mastectomy while pregnant and the first part of a very grueling chemotherapy regime, I then gave birth and went through 12 more weeks of chemotherapy as well as had another surgery to remove my ovaries.
This August it will be five years since I had the first surgery to remove the cancer. My son Kilian is close to five years of age as well and is perfect and strong. Because of this, I've started the nonprofit Kilian's Kids (www.kilianskids.com), which provides laptops and other electronic gear to children with cancer and other life-threatening illnesses so they can keep in touch with friends or just escape from life in the hospital.
What did you do before launching Pure E-Commerce?
Prior to running Pure-Ecommerce.com, I was the CEO and founder of one of the largest maternity clothing companies, BellaBluMaternity.com. I sold the company to focus on helping others to achieve their dream of entrepreneurship.
What do you believe has contributed to your success?
Persistence and setting the bar high. Not giving up when things got hard. I sometimes wonder if people give up when times are hard because they are actually scared TO succeed. My drive, my passion, my willingness to work long hours and make sacrifices led me to the level of success I have been able to achieve. When I was sick that is when I decided to double the size of my company. When times get tough, push through them harder then you have before!
How are you currently growing Pure E-Commerce?
Pure-E-commerce is currently expanding into the UK, Australia, and Canada. It's been very interesting learning how to work with clients from all over the world. Clients from different parts of the world all do business differently. We now live in such a global marketplace. This type of growth is very exciting for all of us at Pure-Ecommerce.com.
What is the biggest mistake you've made as an entrepreneur?
Not really understanding every aspect of my business. With my first eCommerce business, I grew too fast and I didn't take the time to really learn every aspect of my business.
Tell us about your business in a box and how women can make money using it.
Our eCommerce business-in-a-box solution that allows women to step into a business that is completed for them or in the process of being completed. We then work with the client one on one going over every aspect of setting up, running, and growing an eCommerce business. The Pure-E-commerce business in a box solution allows a budding entrepreneur not only have the business put together but have someone personally mentor them through every aspect of running an eCommerce business.
Related Content: Creating Your Own Online Business
On those "don't feel like it days", what motivates you to keep going?
I can honestly say that after 7 years of being in business I very rarely have those days. I truly love what I do. It's a gift to be able to take part in what I believe can be one of the most exciting time in a person's life and that is becoming an entrepreneur. If I do have one of those days I take time off. Getting burnt out can really influence your creativity and productivity. At that point, you need to take a break. And by a break, I mean a break from all technology. I like to be alone with my thoughts, nourish my body with healthy food, exercise, and sleep. Sometimes we just need to step away so we can get back at it with a clean mind and fresh approach.
As a mom of four, how do you manage all of your personal and business activities?
I have to say no sometimes. That is the reality. You can't do everything so balance is key, I feel that there is too much pressure on ourselves to do everything and do it well. I accept I can't be on the PTA. I accept that I can't always make my kids lunches. I accept I need help if I am going to make it all work. I gave up control and perfection and now accept and am willing to sacrifice.
Thanks to Jennifer Varner for sharing her story!
You'll Also Love These Posts:
Studies have shown if you like this blog post — you will also love the following articles