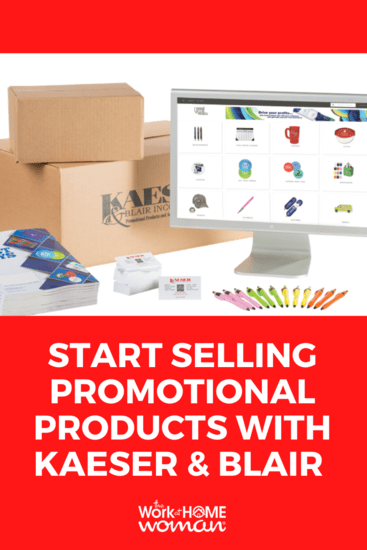 Sponsored by Kaeser & Blair
A family-owned company seeks independent dealers who want to make extra money working from home.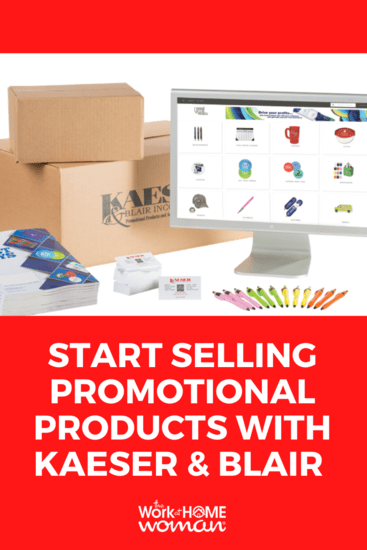 Did you receive a free diaper bag at the hospital with the name of a baby products company on it? Or maybe you were given an ink pen by your insurance agent with his logo on it? Perhaps you own a souvenir coffee mug with the name of your favorite vacation destination? What about a water bottle with your child's sports team name printed on it?
A Midwestern Company With National Reach
Kaeser & Blair is a highly respected, national distributor for promotional advertising specialty products and is headquartered in Cincinnati, Ohio. If you've had home business ideas for a while, Kaeser & Blair is the business for you.
Promotional products are an appealing form of advertising used by nearly every type of business and organization. The advertising message is targeted to the right audience, and the recipient is reminded of the advertiser every time they use that item.
Featuring thousands of products, Kaeser & Blair has virtually anything you can think of. There is always a product to sell! Popular items include all the items mentioned above plus an endless selection of other items such as:
Tote bags
Apparel
Hats
Umbrellas
Desk accessories
Corporate gift ideas
And scores of other fun things.
Seeking Entrepreneurial Parents Who Want to Start a Home Business
Kaeser & Blair's independent dealers are frequently parents who left the traditional workplace to raise a family. These parents want to find ways to make extra money working from home.
After losing what she thought was her dream job and getting a divorce, learn how Stephanie Walter started a brand new career with a work-from-home job to become one of Kaeser & Blair's most successful Business Owners.
You Decide: Make it a Part-Time or Full-Time Business Opportunity
With no home parties to host or quotas to meet, Kaeser & Blair dealers sell to small, medium, and large businesses in their community. You can also sell to school groups, civic organizations, event organizers, non-profit groups, sports leagues, events, and wedding planners. The list of potential customers is endless, and so is the potential to earn!
This is a flexible opportunity to control their own schedule as well as work wherever they want on their own terms.
Sell Shovels to Those Mining for Gold
During the 1849 California Gold Rush, those who really struck it rich digging for gold were few. The ones who made the real money were the ones who "sold shovels." They provided access to necessities such as food, clothing, tools, and supplies to fortune-seeking miners.
Kaeser & Blair Dealers are positioned to do much the same thing. By providing businesses with creative ideas and products, they supply valuable tools to help businesses find gold.
The right promotional product can create awareness and ultimately attract new customers. These products help people communicate with their customers, vendors, employees, and others in a way that is memorable and impactful. Kaeser & Blair dealers make a difference for their clients by helping them accomplish their marketing goals – ultimately helping them "strike gold!"
Be in Business for Yourself, Not by Yourself
Every Kaeser & Blair Authorized Dealer has unlimited access to a skilled and knowledgeable team of Dealer Support Representatives.
Our Dealer Support team is available to your dealership and will proactively work with you to support your business's needs. They can provide industry insight, product suggestions, and assistance with manufacturers and orders.
There is no inventory that needs to be bought or kept. Kaeser & Blair takes care of all that.
We handle everything from credit approval and credit card processing to vendor relations, invoicing your customers, paying vendors, and collections. We're even able to assume the liability on past due accounts, and all collection processes are handled professionally, courteously, and ethically.
Providing these services allows dealers to spend more time with customers and less time worrying about the financial side of running a business.
You're also able to take online courses with Kaeser University. If you've never made a sale before, don't worry! Kaeser & Blair doesn't just want you to start a business without any help. Learn sales strategies, information about the promotional products industry, and more!
The work, our dealers, do creates goodwill, motivates employees, and helps to build brand awareness. Every business and organization is a potential user of promotional products. That is why this industry remains one of the fastest-growing today.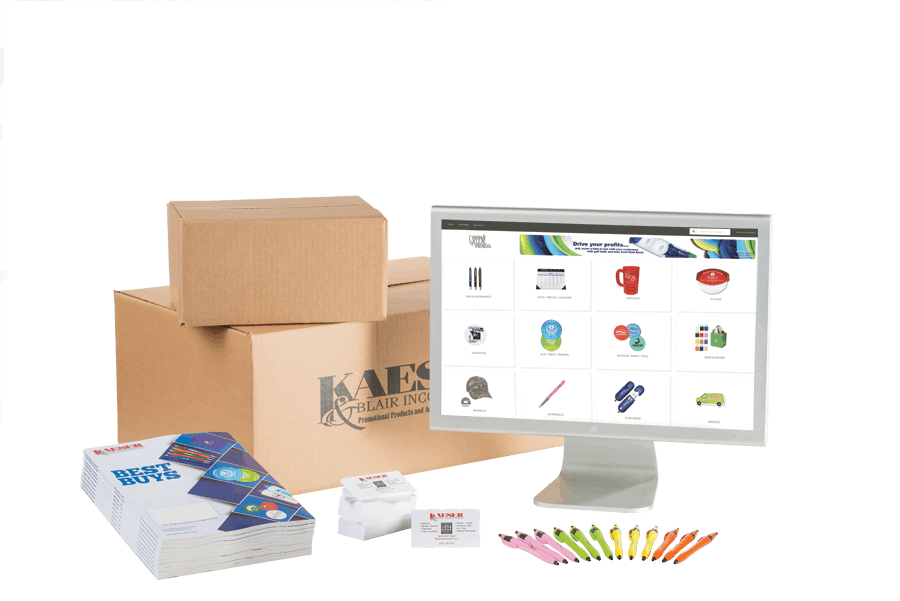 How Can I Do It?
To learn more about the Kaeser & Blair Authorized Dealer business opportunity, order a Free Welcome Kit today!
When you are ready to go for it, order your Dealer Success Kit. A nominal deposit ($85) is fully refundable when you reach $1,500 in cumulative sales, so it's ultimately free! Your home-based business is only a few clicks away.
If you decide this opportunity is not for you, return the kit within 30-days, and your $85 will be refunded. Starting a K&B Dealership is a truly risk-free opportunity.
The profit percentages are the best in the industry, and they pay lightning fast! Earnings are paid when orders are entered – in advance of product production and delivery.
Visit Kaeser & Blair here for even more information about how to start a home business today!
Originally published August 25, 2014. Content updated August 2022.
This post was sponsored and written by Kaeser & Blair. Please be aware that we can only promote advertising from companies that we feel we can legitimately recommend to our readers.