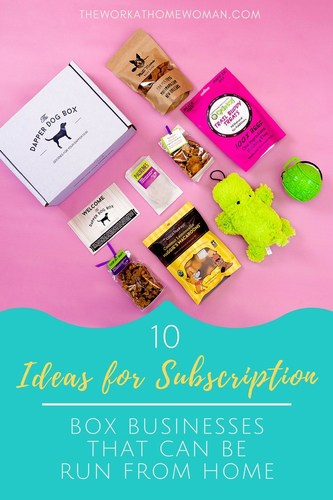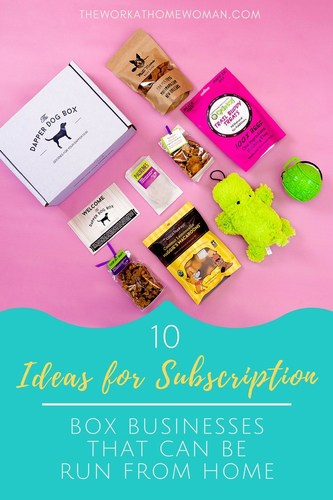 Sponsored by Cratejoy
Subscription boxes are a perfect business to run out of the house. Most of your time will be spent sourcing products, packing boxes, responding to customers, and marketing- all of which can be done from a spare room or home office.
Starting your business doesn't require a lot of technical know-how, and there are tools available to help you get started. Cratejoy, for example, is an online platform that allows you to launch your website, keep track of shipping dates, and find customers through their marketplace.
Subscription Box Business Ideas
So what sort of subscription box business should you start?
Here are 10 ideas to jumpstart your thinking.
1. Jewelry
Do you enjoy making jewelry? Or designing jewelry for others to make? Perhaps you should start a jewelry subscription box. With a wholesale license, you can purchase your materials in bulk and then send finished projects or a DIY kit to your fans each month.
2. Kids Education and Craft Boxes
There are some great subscription boxes with projects for kids, like Spangler Science Club, Girls Can! Crate, and Marky Box. Do you enjoy creating new craft and science projects with your children? Perhaps other people would enjoy them too!
3. Planning and Stationery Boxes
Planning and stationery boxes are incredibly popular. If you have an eye for design and enjoy picking out the perfect pens, planners, and calendars, perhaps a planner box is the business for you.
4. Food and Snack Subscription Boxes
Do you make great pickles, preserves, hot sauce, or vegan health bars? These could all make great subscription box products. If you don't have access to a commercial kitchen, you could also purchase pre-made snacks in bulk to sell as a subscription.
5. Pet Subscription Boxes
There are some popular dog subscription boxes, like Bark Box. But if chickens, turtles, horses, or cats are your passion- there might be a subscription box business niche for you.
6. Sports Boxes
There's already a number of sports boxes available, everything from golf to CrossFit. But there's still plenty of sports niches to fill: tennis, soccer, basketball, water polo, climbing, volleyball, etc. Start one that gets you moving!
7. Soap Subscription
Soap is a great subscription product with a lot of niches: soap bars, goat soap, shampoos, natural soaps, bath bombs, and more. Artisan soap makers can find a great source of recurring revenue by selling homemade soap as a subscription product.
8. Baby Toys and Books
Do you enjoy looking for unique baby toys or books? You could start a subscription box that sends out a surprise toy or book each month to families that share your taste but don't have the time to shop.
9. Gardening Box
Grow a home business while helping others grow their gardens. Focus on something specific, seeds, indoor gardens, flowers, herbs, organic pest control, etc.
10. Fandom
Are you a fan of a television show, book series, or music genre? Can you curate interesting products that other fans would love? Check out these existing fandom boxes and consider starting your own!
Learn More
Interested in starting your own subscription box? Subscription School has great resources for sourcing products, custom packaging, and running a pre-launch campaign.
If you want to know the specific steps for starting a subscription business, check out the guides on start.cratejoy.com.
This post was sponsored and written by Cratejoy. Please be aware that we can only promote advertising from companies that we feel we can legitimately recommend to our readers.