Most topics and areas of interest have at least one group, forum, or chat dedicated to them on the Internet. Left without guidance, however, they can grow into a chaotic discussion space. That is where forum and chat moderators come in – they keep them in order.
Since you can find so many of these spaces online, forum and chat moderators – or mods – are always in demand. For home workers, this can be a great gig. You remain engaged with a cause or community that you care about and make some money, too.
Learn how you can get your foot in the door as a forum or chat moderator, and what you need to get started. We'll also explain some opportunities for promotion within this line of work.
How Can You Get Started?
First, you have to remember that not all groups, chats, and forums function the same way. So, the path towards becoming a moderator for one website may not be the same for a different site, like Facebook. Each community has its own culture and rules and that plays out in moderation selection. Sometimes mods are selected without an application process. Other times, an administrator or senior moderator asks for interested members to apply.
Despite these differences, many discussion-based places online value similar traits in their moderators, and displaying these characteristics is one of the best ways to get your foot in the door. By demonstrating that you have these traits from day one, you make it more likely that you will eventually land the gig.
Related Content: What it's like being an online moderator (and how to make their lives easier)
Be Active in the Community
First, you should be active in the community. Moderators need to know the ins-and-outs of the space they are moderating, and one of the best ways to learn that information is through using it. Since some moderating duties may involve answering questions, ideally moderators have been active long enough that they can respond to inquiries without trouble.
Also, by participating regularly, you are establishing a track record that reveals your character. When seeking out a new mod, administrators and senior moderators usually try to find someone who is not only knowledgeable, but also helpful, diplomatic, and fair. They will probably have more confidence in someone who demonstrates those traits in hundreds of posts rather than someone who has only piped up a handful of times.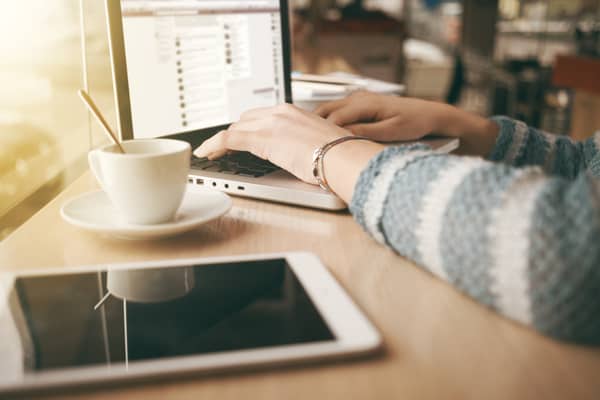 Where to Find Forum and Chat Moderator Jobs
One of the best ways to find these positions is by being an active member of the community, whether it's a Facebook Group, Social Media Business Page, Online Forum, or Membership Site. If you have a particular interest, I suggest joining different groups, social media accounts, forums, and membership sites that revolve around the topic. If they have a newsletter, sign up for that as well, as many of them will post their job openings via their newsletter.
Common types of companies that hire online Chat Moderators are bloggers, gambling websites, gaming platforms, search engines, dating websites, social media sites, review websites, video platforms, and websites with forums. Besides the terms, Chat Moderator and Forum Moderator, also search for the terms, Social Media Moderator, Digital Content Moderator, Community Manager, and Community Ambassador.
Here are some companies and places that regularly post openings for these roles:
How Can You Advance?
So, you've landed a moderator gig. You monitor a forum or chat, remove irrelevant topics, and enforce the rules. In time, you could be assigned additional responsibilities.
Highly active forums and chats often implement a hierarchy among those running the show – typically, they have administrators, senior (or super) moderators, and then moderators. Senior moderators often take on more of a leadership role than their junior colleagues.
For example, they may be asked to interview potential moderators, whether through email, chat, or Skype. They may also review the prospective mod's history to ensure he or she has the right personality for the job. Senior mods may also have a significant say in who gets hired; once hired, they then train the new moderator for his or her job, both from the technological aspect as well as procedural expectations. They may even go on to manage entire teams of forum or chat moderators.
Conclusion
While moderators usually follow and enforce the rules, sometimes they play a role in creating them, too. After enough time with a particular forum or chat, they may be promoted to the point that they are instrumental in creating, writing, and editing guidelines for the space they moderate.
If you enjoy people, and like being part of a close-knit team, chat or forum moderation is the perfect job for you. It is an especially great gig for someone who wants to work-from-home and regularly spends time online.
Originally published October 6, 2012. Content updated August 22, 2019.
Guest post contributed by Stacy Pulliam on behalf of iNetGiant classified advertising. Stacey is a freelance writer and forum moderator. She has worked from home extensively and she enjoys sharing her experiences.