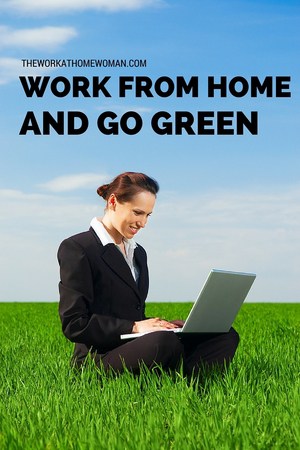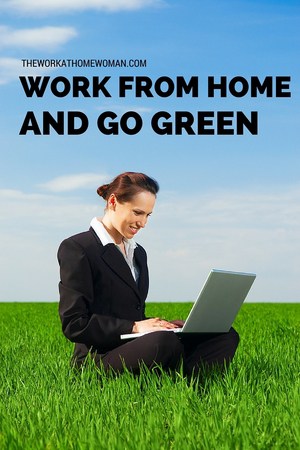 Working from home is being called the greenest improvement in the workplace and is listed by analysts as amongst the most eco-friendly business movements today.
Working from home introduces a dual purpose to building spaces already in place (your home!), and requires only a minimal increase in energy required for office electronics while providing the potential to save energy in vehicle, highway, and office-related materials and resources.
It also provides the opportunity to enhance family relationships and personal fulfillment, giving home workers the power to set their own boundaries and schedules while pursuing their career and personal goals.
Here are four ways that working from home promotes sustainability both for the environment and for individuals:
1. Conserves Energy and Preserves the Environment
Rising costs of gas and office space, paired with increasingly independent job roles and the possibilities brought by technological advancements, are setting the stage for more and more workers to work from home. Working from home provides the potential to save energy and allows for the fuel resources needed to operate, build, repair, and maintain this equipment to decrease. In return, the need for expanded highways and associated road maintenance also decreases.
Studies show that Americans spend nearly twelve days per year commuting and over two thousand dollars on average in gas – activities that have larger implications on the environment in the form of carbon emissions and dependence on foreign oil. Working from home offers a more eco-friendly solution by reducing slow-moving automobile emissions caused by rush-hour traffic jams or workplace commuting. Also, the land space reserved for parking lots at business offices could be reduced and converted into parks to preserve or renew natural resources.
2. Saves Time and Money
Working from home saves time spent on conventional commuting activities as well as in idle office place chitchat, or other time-wasters. Businesses that promote telecommuting for their employees save on the costs of brick-and-mortar office spaces, providing the opportunity for these monies to be reinvested into the company, its employees, and its community. As more studies show that workers desire to work from home, this also aids in employee return and substantially decreases training costs associated with employee turnover.
Workers who operate from home also save on costs associated with maintaining a daily office wardrobe, preparing or attending workday lunches, full-day childcare, and more.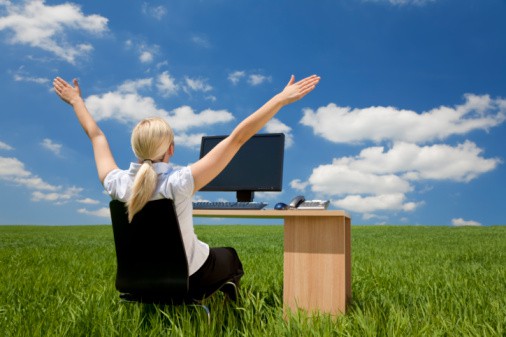 3. Promotes Health and Safety
Promoting health and safety is a large part of the individual, business, and societal culture. Working from home promotes safety by taking commuters off the roadways and subsequently lessening the number of traffic-related deaths and injuries every year that occur in daily rush hours. It also reduces stress-related to compromises between family and work and offers a renewed opportunity for workers to rediscover the possibilities of working productively from their homes with advanced technology.
Working from home can also help reduce the spread of contagious illnesses by providing the ability to remain productive and "on the clock" from a home office when sick. Rather than facing the pressure of coming to work sick or using scarce personal time office to miss work due to sickness, home workers can have the ability to remain "on the clock" and productive at home without spreading the illness to their in-office colleagues.
4. Provides for Family Values
By working from home, family members can enjoy more quality time with their families, promote family values and develop stronger family unity without compromising their family or jobs. Using the time saved by working from home promotes and fosters the resolution of family problems and increases the number of times families can have to bond in their home. From a larger perspective, stronger and more bonded family units strengthen society. Working at home also reduces the need for larger family units to separate due to career opportunities, keeping families closure and more connected.
Related Content: How to Include Your Family in Your Work-at-Home Business
Conclusion
Working from home provides many benefits, such as better work-life balance, reduced costs, and increased productivity. But if you hadn't thought about the environmental contributions it provides, it's another added and much needed bonus.
Lindy has a BS in Business and an MA in Leadership. She works from home full-time as the Editor-in-Chief of Radiant Advisors and faculty member of her Graduate Alma Matter. Lindy is also the founder of Granny Smith Magazine and a regular contributor to Millennial Leader. Visit Lindy on Twitter @lindy_ryan.