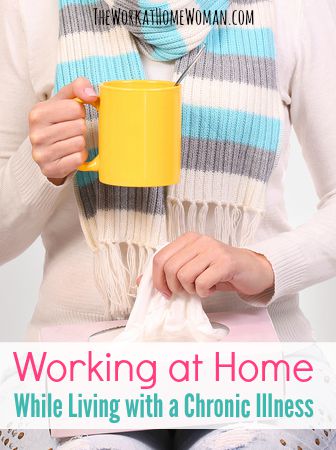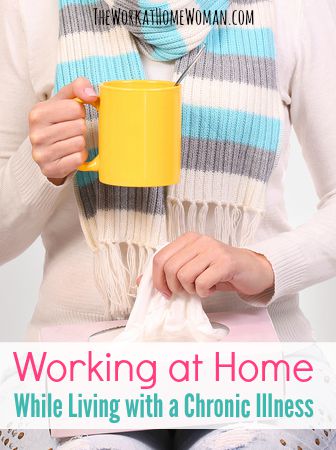 It's estimated that at least 40% of the workforce work while living with a chronic illness. And one thing is for sure: living with chronic illness teaches you that there are no guarantees and the unpredictable happens.
We're all familiar with how unpredictable events wreak havoc on a working mom's work life. The unexpectedly sick child that requires a week away from the office. The soccer game that's rescheduled to the same time as a critical meeting.
Then there are those life tragedies that you can't prepare for, as Holly described in her post, What Will Happen to Your Business if Tragedy Strikes. She offers five practical issues to consider that apply to a single life-changing event or the ongoing challenges of running a business with a chronic illness.
Let's face it. When your body has unpredictable and demanding needs — it makes even the smallest task feel like a major burden. What can you do? You can develop your capacity to take care of your unwell body while still taking care of your work.
Perhaps you tend to ignore these symptoms, pushing on until they hurt your performance, or you become too sick to go on. Or maybe you find that being alone at home makes it easy to crawl into bed, pull the covers over your head, and forget about clients or deadlines. If that's true for you, how is it going? I've tried both, and neither works for me — or my clients.
Living with illness requires developing your capacity to be resilient in the face of ongoing and persistent challenges. And here's the good news. You can develop resilience through many paths. One sure place to start is by thinking strategically.
Here are some steps you can take to adopt a strategic plan that allows you to be more successful in working at home while living with a chronic illness:
1. Create Your Guiding Vision, Your North Star
Start with a clear description of what you want your work life to look like. Describe how you would seem if you were a "fly on the wall" watching you at work. What are the components (e.g., working solo/on a team), where does it occur (e.g., in an office/on your deck), how much time does it take (e.g., 20 or 60/hour work week, 2 or 10 weeks vacation), what is the basic job function, and so on.
2. Create Daily Intentions
Take your "pulse" daily — sort of a quick analysis of your state of being that day. Based on this information, consider what is realistically possible and define how you want to "show up" during the day (e.g., I will notice my growing fatigue and let others know what I can and can't do.) For more about how to do this and other tips for staying at work, check out my Keep Working With Chronic Illness Workbook)
3. On a Daily Basis, Create 3 Things That Build Your Business
These should be simple to-do's that you can do (e.g., email a former client, edit a blog post, or post bills). This list lets you know that you can get things done, and be productive, even on a "bad" symptom day. And it keeps you focused on the days that feel great.
Conclusion
Working at home when you live with pain or fatigue can be numbing, but it doesn't have to destroy your work, your creativity, or your life. You've done the hard stuff in creating a work-life that lets you work at home.
Now it's time to dig in and take charge of living your life with a difficult and chronic disease!
For more information on working with a chronic illness, check out Rosalind's book, Women, Work, and Autoimmune Disease: "Keep Working Girlfriend!"