Sarah Landrum is a freelance writer and career blogger sharing advice on finding happiness and success in life and at work. You can find her dishing out advice with a side of wit on Twitter and her career advice blog, Punched Clocks.
Read on to see how this freelancer escaped the 9-to-5 grind.
Tell us a little bit about yourself and your freelance journey.
I graduated from Penn State with degrees in Marketing & PR. Two weeks after graduation, I started my career. It was a pretty traditional job with a marketing company, which was great – but it wasn't making me happy. I wasn't being challenged and didn't see myself growing as a professional, and I went looking for something that could fix that.
The whole search for career happiness thing is what inspired me to start Punched Clocks. From there, I started freelancing and have loved every bit of it since!
Outside of being a huge PSU fan, a marketer, and a writer, I'm also:
ENGAGED, and planning a wedding to my wonderful fiancé! (Can you tell I'm still super excited?!)
A proud mama to two beautiful dogs. One boxer, Bella, who actually helped us announce our engagement! And more recently, we adopted a Boston terrier named Ruby.
Part of a huge, close-knit family from which I've gained infinite wit and wisdom, hand-me-downs, and an extremely loud voice.
A lover of all things health, DIY, wedding, style, and marketing related.
A busy, busy woman with a short attention span and a need to be moving at all times.
How did you prepare for your freelance transition?
Quite honestly, it was a very sudden decision. I thought about starting a blog for a little while, and one day I just took the plunge and did it! It took a couple of months for me to really get into it, and I had to do a lot of research to get my blog up to speed and figure out the whole "blogger" thing. (Side note: I would definitely recommend doing your research prior to jumping into it – It was fun figuring it out as I went but was also stressful at times.)
I didn't actually start freelancing until about a month after I started my blog. For me, freelancing is more about expanding my writing portfolio and helping me share advice on other platforms, but it's also a way to grow my own site and audience. I read a lot about guest blogging, but mainly took a trial-and-error approach when it came to pitching sites to write for. That part takes a lot of practice.
How are you generating revenue? (What services do you offer? Are you monetizing your blog?)
At this time, I'm not doing any sponsored content for my blog. The blog is just for me to share my advice with others. My only revenue from freelancing comes from my paid authorships.
What types of marketing strategies work best for you?
When it comes to marketing, guest blogging has been the best method of getting my name out there. I also rely heavily on social media and optimizing my blog for SEO so I can be found more easily. I've found that simply having a great blog and producing quality content is enough to attract attention, in my case.
Give us an example of how you landed one of your first freelance clients.
I use the same basic approach when asking to do a guest blog, which is how I got most of my authorships. First, through a variety of methods, I identify potential blogs in the niche that I'm interested in writing for. Then, I find contact information for the editor and send them a pitch with a little bit of information about myself and my experience as a writer. I also send along several ideas that I think would be a good fit for their audience. (That's the hard part – at least if you're taking the time to research the blog's most successful posts and the style that works well with the audience.)
When it comes to pitching, my advice would be to keep it short and sweet, to always take the time to understand their audience and to follow up 1-2 times after not getting a response. I'd also recommend that you read up on pitching prior to getting started, and to always start low and work your way up – don't go for the big dogs right away!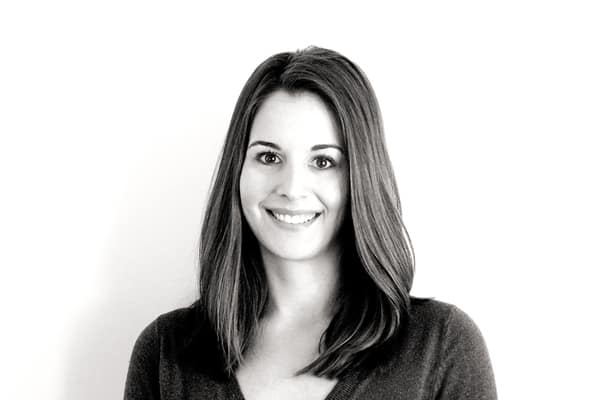 How do you minimize income peaks and valleys?
I rely on my full-time job for income and supplement with freelancing, so I'm pretty fortunate that I don't have to worry about that too much. I have been very careful not to rely on the money I get from freelancing, though. I stick to a tight budget based on my normal income, and the cash from my writing is my "fun" money. Anything I don't spend gets put in the bank or put towards the wedding!
What advice do you have for other millennials who want to start their own freelance business?
Be ready! It's a huge time commitment and takes a lot of effort and self-motivation. I would definitely recommend trying it out as a side-gig before going full time.
On those "don't feel like it days", what motivates you to keep going?
Deadlines! Haha! Luckily, there aren't too many "don't feel like it days," it's more like "how the heck am I supposed to make time for these days." But, I've always been a very structured and organized person, and the fear of being late for a deadline scares me into getting things done when it's tough.
I also set incentives for myself, like after every 20 posts I get to treat myself to sushi or a new outfit. That's pretty good motivation for me!
Thanks to Sarah for sharing her story!