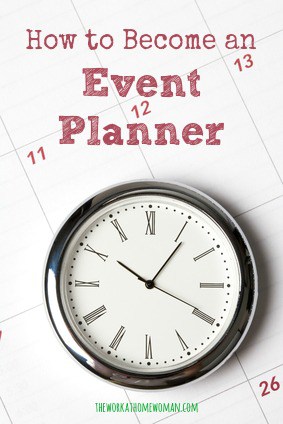 Candice Coppola is the creative force behind Jubilee Events. Find out how this art history major took her passion for party planning and turned it into a successful event planning business!
Tell us a little bit about yourself and your entrepreneurial journey.
My name is Candice Coppola, and I am the creative force behind Jubilee Events. When I opened this company in 2007, I had two objectives: to give my clients an unforgettable experience while planning their parties and to create beautiful, innovative events that clients and their guests would never forget. I have the amazing opportunity to work one-on-one with extraordinary people as they host a monumental occasion.
I gained my experience in design from studying art and art history at Central Connecticut State University. In 2007, Jubilee Events was created after discovering that the area was missing a fresh, young, and unique perspective on event design and planning. We launched our destination brand in 2014 after working with several clients across the world on their unique weddings. I moved to Barbados permanently after living on this beautiful island off and on since 2012.
At Jubilee Events, we provide an unparalleled level of service to each of our clients with our unique and fun planning experience. Our primary focus is bringing to life your incredible love story and vision through design, organization, and planning.
Our work and voice can be seen in many publications, but most recently and most notably in a new inspirational coffee table book I co-authored entitled, The White Dress: in Color — Inspirations for the Modern Bride.
I am also a tutor for the QC School of Event & Wedding Planning, and offer personalized one-on-one mentorships with small business owners in the industry.
Do you have any special training?
No! But I think having training and experience is necessary. I studied Art History, not event planning or event business. I just happened to have a natural affinity to the profession of being a business owner and event planner and constantly sought out to learn as much as I could (which I still do).
What are some of the challenges you face as an Event Planner?
So many! Being an event planner is one of the most stressful jobs there is (according not only to us but there are several websites that rate being an event planner as one of the most stressful jobs!) As a business owner first and an event planner second, you are juggling a lot of balls in the air at once. Sometimes you drop a ball for another, which has been one of the biggest challenges for me. It's all about balance, and that is something I constantly strive for every day. Sometimes I find it and sometimes I don't! Other challenges that all business owners/event planners face is client happiness and reliability of your vendors. Your business is only as successful as your customers level of happiness in working with you and the reliability of the vendors you employ (caterers, photographers, rental companies, etc. ).
What types of services and products do you offer?
Our company offers a wide variety of services, but our most popular is event design, planning, and coordination. We take our clients throughout the entire process of designing and planning their event and offer the full experience of having a wedding/event planner. Our design process is one we've developed over time and includes inspiration boards and a full design proposal, walking our client through their event as if they're a guest. We work with them creatively on every aspect, from the larger details to the smallest, cultivating a fully custom experience for their guests. Aside from the creative, we work on all the 'nuts and bolts' (as we call it) that make an event run smooth; contract review and negotiation, vendor communication throughout the process, and organizing information for the event to run smoothly from install to breakdown.
Give us an example of how you landed one of your first clients.
I honestly can't remember how I landed my first client (over eight years ago), but I do remember it taking several months after I launched my company to gain my first client. In those months, I networked, met fellow entrepreneurs, polished my business brand and learned as much as I could. I tell my students and mentorees all the time that landing your first client may be the easiest part of your journey—what comes after that tends to be much harder!
What do you believe has contributed to your success?
I attribute our success to hard work, preparation, taking risks, meeting the right people at the right time, always learning and evolving, and trusting my gut. Not everything I've done has worked, but you have to fail sometimes in order to succeed.
How are you currently growing your business?
Our business has launched a sister company in the Caribbean (where I've now moved!), where we are taking our personal style and client experience to Barbados. It has been a fun challenge working in another country.
What advice do you have for other women who want to start their own Event Planning Business?
I have a few pieces of advice for someone looking to get into this industry by starting their own business:
1. Do Your Research.
Opening a business isn't about printing out a few business cards and launching a website. It takes a lot of work, thought and preparation before you're ready to start taking on clients. Write a business plan. Find a mentor. Get advice from family or friends who own their own business. Spend the time on the backend to build a company and brand which will be successful in the long run and stand the test of time.
2. Connect With Why.
Why do you want to do this? What is driving you? Connect with why you're setting out on this journey to open up your own business and provide a service. Understand what motivates you, as that will help you to understand how you should build your company.
3. Get Experience.
There are NO do-overs for events. If you make a mistake (especially a big one), you can't go back in time and fix it. Remember that your clients are entrusting you with a very important day, be it a wedding, anniversary celebration, a launch party for a product, etc. There is money invested, time, and a lot of emotions. The best way to set yourself up for success is to gain as much experience as possible by working for an existing company or taking a course online (such as the QC School, which I am also a tutor for).