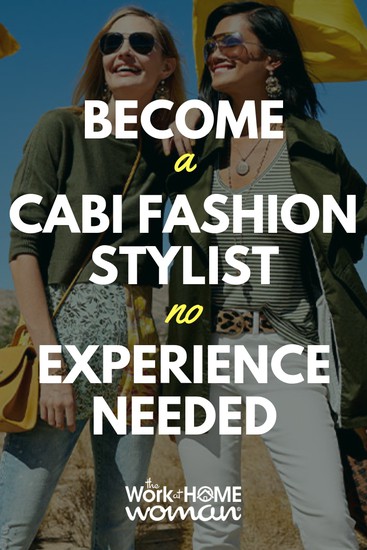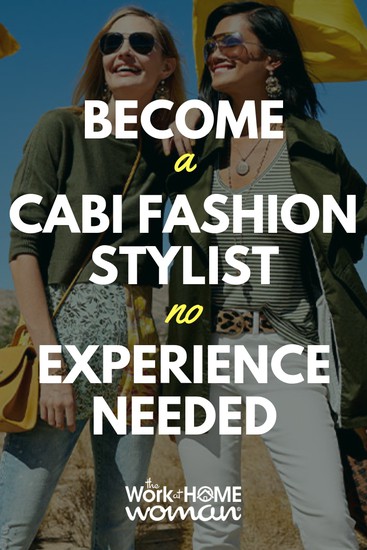 Sponsored by cabi
Last week, I had the pleasure of attending my seventh cabi Scoop. While the fashion show was amazing, and the spring line stunningly gorgeous, the thing that really impressed me is the tools that cabi gives their Fashion Stylists to be successful. You see, this year, unlike past years, I got to experience the Scoop just like a Stylist would.
But, let me back up a minute and tell you what cabi is all about.
What is cabi?
For those of you not familiar with cabi, it's a direct selling company that sells stylish clothes, shoes, and accessories. It was started back in 2001 by clothing designer, Carol Anderson, and Kimberly Inskeep, along with ten other close friends, collectively cabi's co-founders. While Carol retired a few years back, the company is still run by Kimberly and now CEO, Lynne Coté, along with eight of the original co-founders. The company continues to see remarkable growth with independent Fashion Stylists located in the US, Canada, and the UK.
What Makes cabi Different?
It's no secret that I'm a HUGE cabi fan, but this year at the Scoop (their bi-annual launch event and training) I got to speak to a bunch of different Fashion Stylists and hear why they love the cabi business opportunity. The thing that surprised me when I was talking with these ladies is they come from all different types of backgrounds, and their reasons for joining were as unique as their personal situations.
Here are just some of the aspects that make cabi Fashion Stylist experience unique.
The Product
One of the first things that attract women to cabi is, the amazing clothing. It's stylish, but not trendy; it works for all ages, and (most) body sizes and types (they offer size 0 – 16). Besides being high-quality, I think the thing that appeals to most women is the ease that line can be put together for a complete look–I've actually heard cabi defined as Garanimals for women. Not only are cabi pieces easy to mix and match, but they also blend seamlessly from season-to-season.
Technology
Many companies have a hard time keeping up with the technology curve, but not cabi. They are continually streamlining and updating their technology to keep up with today's fast-paced society, offering Stylists personalized websites and email marketing, a smartphone application called cabi Tap (pictured to the right), and online training through cabi You.
Free Training
You may be thinking that you need a fashion degree, or that you must have natural styling talent — but that is so far from the truth. Not only does cabi provide Stylists with online training, but they also invest heavily in their Stylists with free bi-annual, in-person training at the Scoop. And because I got to experience the Scoop this year as a Stylist would, I can tell you that the training is very hands-on, from learning how to style the pieces to how to craft your elevator pitch and lots more.
Aside from traditional training presentations, cabi offers an interactive hub where Stylists can learn skills, get behind the scenes looks at the creative process, find out more about the various forms of technology that are available, as well as practical knowledge on how to dress different body types. They also had fun activities like the denim bar. Here Stylists could learn about this season's top denim trends as well as how to destruct denim with a hands-on activity. Did I mention the beauty trends station where Stylists got to have their makeup done professionally and then update their headshots?!
From talking to the Stylists over the 4-day event, there isn't a specific type of person that becomes a Stylist. Women come from all backgrounds like nursing and teaching to past entrepreneurs and attorneys; the bottom line is if you have a passion for fashion, you're a great candidate for the cabi business opportunity.
Relationships and Support
So many women that I spoke to mentioned how cabi was such a blessing in their lives because of the relationships and support that they've received since joining. One lady said that she had lost herself as a mom and cabi gave her back not only a purpose outside of being a mom but a whole new set of friends that she didn't even realize she needed. Another woman that I spoke to recalled how cabi was a new network of support and friendship while she was going through her divorce. Whatever the case, the common thread is cabi is so much more than just a business opportunity, it's a sisterhood.
Flexible Schedule
One of the most popular reasons why women leave the corporate work environment is that they don't have enough flexibility with their schedules. With cabi, you can work the business part-time, full-time, or something in between. You can schedule your work for the times that fit around your life and schedule, not the other way around.
Social and Creative Outlet
One woman talked about how she loved fashion, but how she left her career as a fashion designer because the fashion industry was so unwelcoming to new moms. She said that not only did cabi give her the creative outlet she craved but also the social support that she needed as a new mom. And let me add, every Stylist that I spoke with was so welcoming and warm, cabi really is a fashion company for everyone.
Help Women Feel Good About Themselves
When you sign-up as a cabi Stylist, you are trained to style women so that they look and feel their best. I can't even tell you, how many Stylists said that this was their favorite part of their business. Women are continually confiding in them and thanking them for the service that they provide. I don't know about you, but having customers that are grateful for your services, sounds pretty awesome to me.
Conclusion
If you've been looking for a home-based business opportunity that gives you flexibility, friends, and freedom, and that doesn't require going back to school or previous experience, I invite you to check out cabi. It's definitely a company that embraces fun, positivity, and giving back.
To find out more, click here and request additional information about becoming a cabi Fashion Stylist.
This post was sponsored by cabi and written by Holly Reisem Hanna. Please be aware we only promote advertising from companies that we feel we can legitimately recommend to our readers. See our disclosure policy for further information.