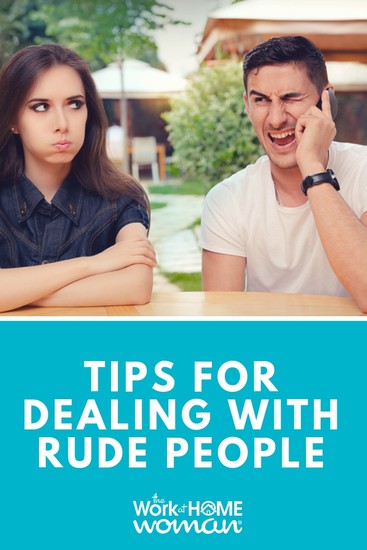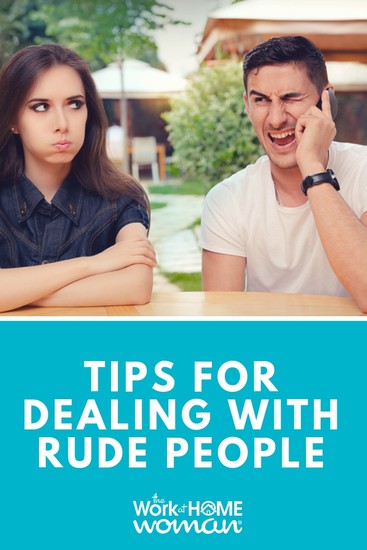 Rude people. They seem to be everywhere these days. We see them as we're walking in the mall, when we're eating at a restaurant, even while driving our cars. We see it as we go through the drive-through and the server does not say hi or thank you. At the store where the clerk throws the bag at you. Or how about the person who cuts you off in traffic or won't allow you to merge in? And don't forget the person who bumps into you but looks at you like it was your fault.
Yes, bad behavior seems to be everywhere these days.
Why is this phenomenon increasing?
As a society, we're on the fast track. With the increasing use and ease of technology, it seems to have taken away our ability for patience and civility. We've gotten so used to buying something at the push of a button and perhaps accessing it immediately. With email and text messaging, interpersonal relationships are going by the wayside, particularly among our young adults. The "give me" generation has led the way to the end of common courtesy and civility and an expectation of "me first."
Multitasking adds another piece of the pie – as people combine several activities at the same time, their sense of awareness decreases while their sense of frustration increases, often taking these frustrations out on others.
One other reason for rude behavior – or the appearance of rude behavior – lies in the emotionality of people. People who are living in their own pain, such as after a divorce or death of a loved one, or the loss of a job, can bring people inward in living and dealing with this pain while seeming standoffish and oppositional on the outside.
Some people have an internal processing system where emotions are foreign to them, leading them also to seem as if they don't care. Some people just have low self-esteem and feel more masterful or powerful by belittling (bullying) others. And we can't forget how family dynamics, upbringing and culture play into the mix.
What can we do about these rude people?
Nothing, actually. We cannot change the behavior of people who are rude or intolerant of others. We can only change ourselves and our reactions to them. Of course, we can stop tolerating these behaviors but would that make us rude as well?
Here are five tips for dealing with a rude person:
1. Be Aware
Be aware of your thoughts and feelings and how you react to the actions of others; know what triggers your reactions when someone is rude – do they go against value orientations you believe?
2. Model Your Behavior
Act the way you would want others to treat you; we often have to show others what politeness and respect for personal boundaries look like.
3. Be Assertive
Speak up when someone is rude; you can do it in an assertive manner, so it does not escalate the situation.
4. Take Control
You can control your emotions through the use of slowing down your immediate reaction and thinking before you speak or act.
5. Be Empathic
Look at potential reasons why someone is rude; perhaps they were not taught good skills, or maybe they just found out they were going to lose something, i.e. a job, their house, their spouse, parent, etc. Looking at other reasons may help you to not take their actions personally.
Conclusion
We will never rid the world of rude people, but we can certainly deal with them in a way that is not intrusive to others while protecting ourselves and from ruining a good day.