You're ready to throw your hands up in the air and call it a day. We've all been there. Whether it be a client, a customer, a vendor, or a colleague, it's hard to ignore frustrations that occur in your business.
But how professional is it to show those frustrations? Is there a time and a place? Can they be productive?
I think so.
Let's look at a few situations and determine how frustrations can be dealt with effectively.
Clients and Customers
Sometimes, the mantra "the customer's always right" just doesn't work. Why? Because when you're the business owner, you've got to learn how to set boundaries to keep your sanity. Some clients will walk all over you if you let them. They'll take advantage of deadlines and extra perks, or they might even know how to push your buttons to get what they want. You've probably dealt with one of these customers – everyone has.
So, how do you handle them when they've frustrated you so much that you aren't sure the money they bring you is worth it? Obviously, in this case, you don't want to show your frustration directly to them – you might lose referrals, or they might start bad mouthing you online. To curb the frustration before it begins, set boundaries by creating policies, procedures, and terms. Have these items in a contract that your client signs before any work is initiated. This way expectations are known in advance.
If it gets to be too much, you can always 'fire' the client. Yes, really. This customer or client is probably taking up more time and energy than two or three good ones would, and they probably aren't worth the stress anyhow.
Related Content: How to Turn Down Business Clients, Professionally
Vendors and Service Providers
Who doesn't hate to wait on the phone for a vendor that seems to think you have all the time in the world? Dealing with vendors can be one of the most frustrating aspects of a business. Whether it's hidden fees, outrageous shipping or return policies, delays, problems with merchandise, or some tech issues they're frustrating you, this is one time when frustration in business can help you.
You see, no one wants to lose your business. Now, I'm not saying you should go in guns blazing, but a little hint of frustration or a threat of finding another vendor to meet your needs can often speed things along or resolve a situation a bit in your favor. Of course, be sure to use this sparingly – you don't want a reputation as a witchy businessperson, nor do you want to end up in the category above from their perspective!
Related Content: Ending a Business Relationship: Why I Fired My CPA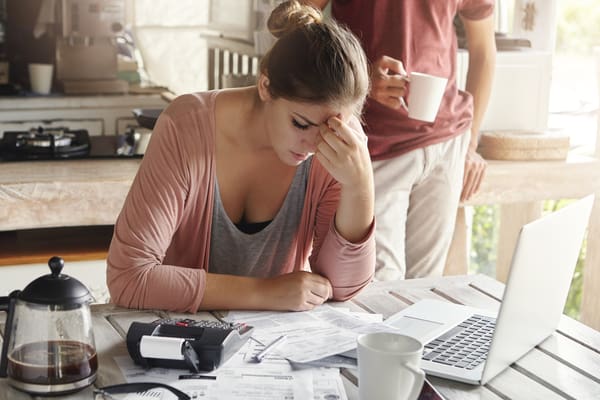 Colleagues
These aren't just your co-workers, they're your virtual colleagues too – the ones you chat with on Twitter and collaborate with on blogs. You might not be working directly with them, but you come in contact with them often. So, what happens when one of them gets under your skin? Maybe they submitted sloppy work, didn't meet their deadline, stole an idea, or didn't follow through on a promise. Trust me, it happens. While most colleagues out there you'll come across are great people, there are the few bad apples that will want a piece of your pie. Handling them carefully is the key. You don't want to burn a bridge or have them retaliate online.
Try talking with them about your frustrations and see if you can come to some sort of resolution. If that fails, then gently start cutting ties. If you choose to continue to work with them and they continue to fall short, it's likely to cause even more frustration.
Sometimes it can be helpful to have a trial run before you jump in headfirst. For instance, if you're hiring a new freelance writer, give them a 60-day trial period. Let them know what your expectations are and if everything goes according to plan, they'll get the job. If they don't follow through, you have an easy out as it was communicated in advance.
Conclusion
Frustrations in your business are bound to happen, but it's how you react to the situation that will make all the difference. With the knowledge that things won't always go your way, and having the necessary contracts, rules, and guidelines in place you'll be able to more effectively deal with these challenges.
Have you encountered any frustrating situations in business? If so, how did you handle them, and what did you? Drop us a note; we'd love to hear from you!