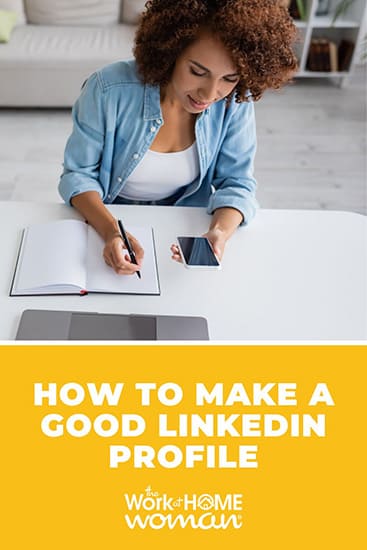 I'm willing to bet you've heard of the professional social network called LinkedIn. Quite possibly, you've even had a profile for months, and it's just sitting there stagnant because you aren't sure how to create a good LinkedIn profile and utilize the power of the platform.
I was like you for the longest time in that I didn't understand how to use LinkedIn or set up a good LinkedIn profile. Once I took the time to dig into the ins and outs of writing a great profile, I realized how simple it can be to craft a good LinkedIn profile that generates results.
If you need help creating a professional, standout LinkedIn profile, this article will help you do just that. With a step-by-step guide and real-world practical advice that'll jump-start your way to an excellent profile, you're sure to walk away from this article with a solid LinkedIn makeover plan!
So, let's jump right in so you can create a good LinkedIn profile that helps you land a job!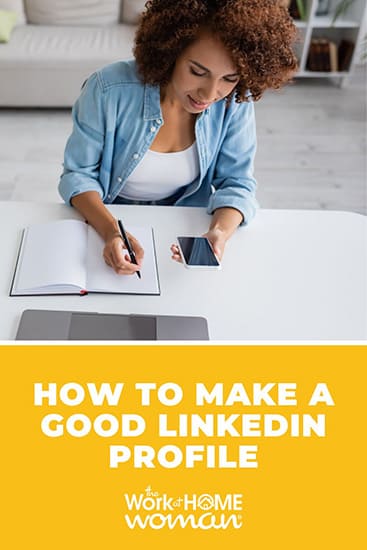 What is LinkedIn?
LinkedIn is a social networking website for professionals, recruiters, job seekers, potential employers, and even small business owners to gather together and network.
It's an excellent resource for those who need a great job and help finding job opportunities in their areas of expertise.
But beyond that, LinkedIn is also a great place to network! You can find many company founders, CEOs, colleagues, and even employees of companies you're interested in working for.
LinkedIn allows you to build professional connections, network with others in your chosen field, find jobs, host your resume, and communicate and interact with others, sharing your knowledge and expertise in any given field.
If you haven't already signed up, here's where to join today.
9 Easy Steps to Make a Good LinkedIn Profile
Below is a beginner-friendly guide to making a good LinkedIn profile that shines so you have a better chance of standing out from the crowd of fellow job-seekers!
Because, as they say, you only get one chance to make a first impression.
1. LinkedIn Profile Picture and Background Image
Choose a professional profile photo that looks like you. In the age of filters and drastic photo editing, it's easy to get carried away with touch-ups, but don't do so much that you no longer look like yourself in real life.
Lydia Abbot of LinkedIn says, "Make sure your LinkedIn profile picture is up to date (within the past few years) and reflects how you look on a daily basis — your hair, glasses, makeup, and so on. If you do change your appearance drastically, consider taking a fresh pic to keep candidates in the loop."
More Photo Tips
Use a high-resolution image that is clear, crisp, and not blurry.
Make sure your face is taking up 60% of the frame. Don't use a photo of you standing far away, looking over an ocean. You'll want a close-up, facing-forward photo of yourself.
Take a picture in front of a clean, clutter-free background, or simply use a background remover tool, like one found in Canva, to remove the background altogether.
Look them in the eye, as Sarah Clay Social writes. She says this about eye contact, "Having 'eye contact' with your LinkedIn profile visitor makes it seem as though you are interested in them."
If you're looking for work, utilize the "open for work" banner that LinkedIn allows you to put over the top of your profile picture.
Background Image Tips
As for the LinkedIn background photo that sits behind your profile photo, you'll want something that fits the theme of your profile and isn't distracting to the viewer.
Here are some tips for getting the most out of this space:
No distracting patterns or images.
Nothing hard on the eyes.
Ensure the picture isn't too close up, cropping out whatever elements are essential to that image.
Brand your image! For example, if you own a virtual assistant firm, include your logo and tagline.
Take a picture of your workspace.
Use good lighting or crisp and clean stock photos.
2. Craft a Compelling LinkedIn Headline
Why put something drab and boring in your headline? This is the first text impression a potential employer or professional networking buddy is going to see. Don't just write your title; make it shine a bit!
For example, instead of "Sales Manager Since 2005," write something that showcases your personality and qualities as a sales manager. You could say something like, "Innovative and experienced sales manager | Increasing sales numbers since 2005."
Since people can search for keywords on LinkedIn, be cognizant of the words you use in your profile. For instance, if you're an accountant, you'll want to include the job title and certification along with abbreviations – certified public accountant (CPA) – so you capture all the search terms people are searching for.
Don't be afraid to think outside the box a bit and really sell yourself in this section. Along with your photo, this is the first thing potential employers see when they land on your profile.
3. Tell People About Yourself
The about section, also known as a LinkedIn profile summary, is the place to tell potential employers or clients all about yourself.
The key to a great LinkedIn summary is to have fun and tell a story. Weave words that intrigue and inspire and build your credibility, or simply use it as a great highlighted space to talk about relevant skills, your current job, work experience, certifications, and more.
Don't stress too much about this section of your profile page; just think about what a potential employer would like to know about you and write to appeal to them and their needs. And, no worries, you can always change this up later if you choose to.
4. List Your Skills
Now's the time to back up your "about" or summary section with the skills you've obtained with your career, jobs, or business.
This is a critical section of your profile and one I encourage you not to ignore.
Simply scroll down to the skills section, hit the little + plus icon, and begin typing in a relevant word. LinkedIn should begin to auto-populate results, allowing you to choose the skills you'd like from a drop-down box.
For example, if you're a writer, begin typing out "writing" and choose from the results shown. LinkedIn will then begin populating related skills you may have, which makes it very easy to add more skills to your profile.
5. Time to Talk About Your Career Experience
Scroll down to the experience section and hit the little + icon in the upper right corner of that experience box. This will allow you to "add a position" or add a "career break."
Simply begin adding your career experience for each position you've held.
Fill out this section as you would a resume, being descriptive yet concise. I use bullet points with my profile, making it easier for potential employers and clients to scroll through and read.
I recommend including your accomplishments and achievements in your job descriptions.
Pro-tip: You can add images or links to each position added in this section, which is an excellent feature if you hold a position in which a portfolio is necessary. If you're a writer, you should link to some of your published work. If you design logos and graphics, link to those.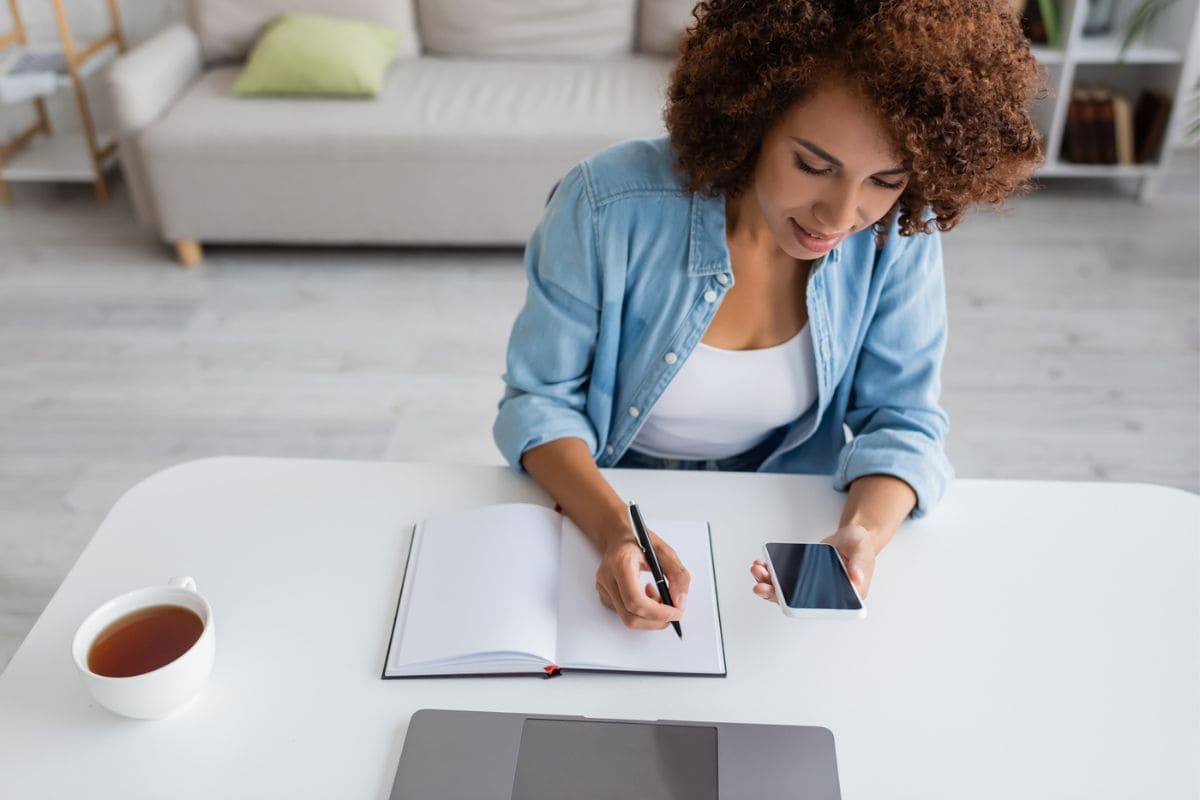 6. Don't Forget Your Skills
The skills section can be found directly underneath the education section. It's an important section to fill out.
You'll simply click the + plus sign and begin typing in your skills, to which LinkedIn will auto-populate a list to choose from.
Consider these carefully; you don't want to overload this section and create an endless scroll. Think about the type of work you're looking for and highlight the skills that match.
As HubSpot says, "While highlighting your skills is critical, make sure they're relevant."
7. Add Your Education
This section is straightforward. You'll simply add your education details so employers can see if you meet their educational requirements.
You don't need a degree to fill this section out, either. You can also use this area to highlight any licenses, certifications, boot camps, or other continuing education.
Under this section, you can also add media like images, documents, and the like.
8. Update Your URL
When signing up to LinkedIn, they'll typically assign you a URL with some variation of your name and sometimes will add numbers. You can change this to just your name or anything else you'd like.
When you're on your profile page, simply go to the right-hand side, and under "public profile and URL," you'll click the pencil icon, where you can edit your URL.
It's typically advisable to make your URL some variation of your name.
9. Go Public
If one of your goals is for a recruiter to find and approach you about a job, you'll want to go public with your profile. Public means just that: anyone can view your profile. This is also helpful if you are applying to jobs with your LinkedIn profile, allowing potential employers to read your profile.
Similar to how you updated the URL in step 7, you'll go to the "public profile and URL" section and then scroll down to the area that says "edit visibility." You can then make edits to allow the public to view your profile.
Last Words About Creating a Good LinkedIn Profile
To make the most of LinkedIn, utilize all of the platform, including networking abilities via posting or interacting with your connections posts, connecting with others in your field, and utilizing the job search feature. The LinkedIn job search area even has a convenient "remote" feature, which makes it even easier to find the best fit when searching for work.
LinkedIn is a powerful tool for job seekers to find work, network with others in their chosen field, and connect with recruiters and employers.
Following these steps and taking the time to create a good LinkedIn profile will help you reach the end goal of securing work in your desired field.
Wishing you the best with your LinkedIn profile creation, networking, and job finding!
Looking for more tools to help you on your remote job search? Check out this list of must-have tools for job seekers!