When you first started your business I'm sure you didn't imagine spending your time chasing clients that are late paying or are trying to nickel and dime you to death. Dealing with clients that are always complaining, are consistently unhappy, and that you generally don't like is not fun.
Unfortunately, that's how many of us spend our day.
The cold hard facts are that we have attracted these cheap and unhappy clients for whatever reason and we need to consciously change something within ourselves in order to attract a different type of customer. Ideally, clients that pay us what we are worth, that love working with us and that see a value in how we help them.
And while everyone may want this, the challenge lies in the fact that no one teaches us HOW to create this in our business.
We are stuck figuring it out on our own.
Here are 5 ways that you can attract high paying clients that love you.
1. Come from a place of serving others
Always keep in mind that a sale is something you do FOR someone, not TO them. Knowing and understanding this at all times is how you share your gifts and come from a place of serving others rather than simply feeling desperation or greed and thinking of how you can make money for yourself. The money is an exchange of energy you receive for serving others.
2. Know you have special gifts
Each and every one of us is different and has special gifts to share with others. Not a single one of us was put on this earth without unique and special gifts. KNOW this deep inside you. If you are a life coach and there are 20,000 life coaches in your city, know deep in your gut that none of them have what you have to share. They don't have your experiences and background. They don't have your personality or your contacts. There are people out there that will only hear you.
Related Content: Can You Self-Hate Yourself to Success? Three Tips to Love Yourself and Achieve More
3. Be yourself
If our goal is to attract high paying clients that LOVE you, it's important that you be yourself. Be proactive about working with people that you feel comfortable being yourself around. People that aren't themselves don't often attract people that genuinely like them. And while you may not be able to put your finger on specifically why, you just don't have that relationship where people are referring others to you without any effort on your part.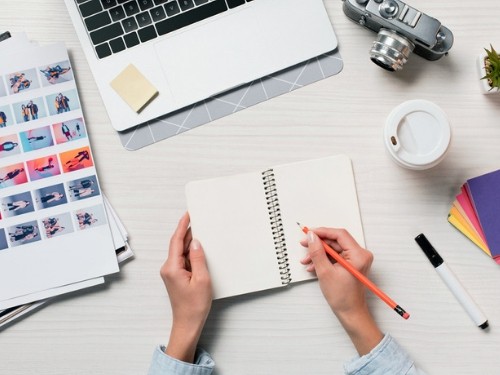 4. Put yourself out there
This means not playing small and acting in spite of your fears. If what you are doing now is not working it's time to start doing something else. Do things differently. Put yourself in front of different people, take different actions¸ "Be" different when you are marketing and serving your clients.
Related Content: Open Your Mind: The Dynamic Laws of Prosperity
5. Invest in yourself
Personal growth and development are some of the most important things you can do for yourself. No one else is going to trust and believe in you as much as you. No one. YOU have to be the motivating force in your own growth and development. Take action when the universe brings an opportunity your way. Don't let excuses and I can't's enter your vocabulary. Keep pushing forward no matter what.
Conclusion.
Attracting high paying clients who love you isn't rocket science, it just takes a few mental tweaks and shifts from a scarcity to an abundance mindset.
How do you attract clients that pay well, and treat you well? Drop us a note; we'd love to hear from you! If you enjoyed this post — please share it on your favorite social media site.