Jennifer Martin's work as a Zest Business Consultant, an EMyth Certified Business Coach, and Professional Speaker draws on her 25+ years of business experience helping organizations large and small make millions of dollars. She's had a solid history of success working with large companies in many different industries as well as solopreneurs and small to medium-sized businesses.
Tell us a little bit about yourself and your entrepreneurial journey.
I grew up in a family where if you wanted something, you had to figure out how to get it on your own. When I was eight, I wanted a pogo stick, so I knocked on doors in my neighborhood selling vegetable seeds until I sold enough packages to get my prize.
It turns out I had a knack for selling. I ran a ring of babysitters in my teens and opened my first concierge business at 20. I went into Real Estate at 23 and then worked for a number of companies to become the top producer at most of them.
After working for 11 years at Clear Channel Communications, I went out on my own with my first Business Consulting company. Since 1999, I've owned five businesses, and most recently, I found my way back to helping small business owners with Zest Business Consulting.
I started Zest in January of 2013 after working as a Business Coach for EMyth for a few years. When they changed their business model and stopped employing business coaches, I became their business development manager. After a few months, I realized that I wasn't having fun anymore.
Zest was born out of the concept that it was possible to create a business that gave you more life instead of taking your life away. Now I work with business owners all over the world, helping them learn how to reinvent the way they do business, so it works for them instead of the other way around. I can't imagine anything more fun or rewarding.
Give us an example of how you landed one of your first clients.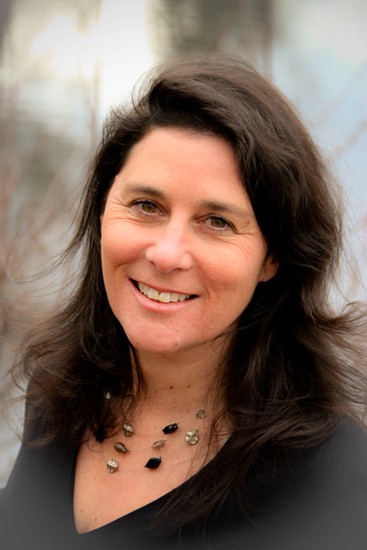 I am a big proponent of creating strategic marketing partners and giving someone who refers me one or two clients a nice thank you gift. My first client came in from a referral from a website developer that I had done business within the past.
How do you minimize income peaks and valleys?
I do different things throughout the year that help create a flow of revenue all year long even when I'm on vacation. About four weeks before my planned vacations, I run a special that I pre-sell and deliver when I get back to town. I also do some promotions to past clients and others on my list about four times a year in addition to advertising any new offerings.
Where else do you find new clients?
Aside from referral partners, I also get clients from past clients, from networking events, from speaking events, from my website, and other online sources like LinkedIn, Yelp, Facebook, and Thumbtack.
What do you believe has contributed to your success?
I am extremely positive and confident. I'm great at setting goals and being focused and determined to meet them. I am super organized and have a lot of self-motivation. It helps that I understand what to do and when to do it to meet my objectives.
How are you currently growing your business?
I'm working on some new products: More Money, More Clients, More Life! Group Programs and Conscious Business Owner Camp (Retreats for Business Owners). I'm also working on building my list and getting out to as many speaking events as possible.
What is the biggest mistake you see new entrepreneurs make?
The biggest mistake I see is people going into business and not being prepared financially to cover their expenses or start-up costs. It's really stressful to feel like you are always under pressure, and you can never relax.
What advice do you have for other women who want to start their own business?
Do what you love
Do your homework
Create a business where everyone wins (you, your clients, your staff, etc.)
Find a mentor or coach if you haven't done it before
On those "don't feel like it days," what motivates you to keep going?
I love traveling the world more than I don't like working. I plan a couple of trips a year, so I always know what's next and what I'm doing it for.
How do you manage all of your personal and business activities?
I use Google Calendars and sync the calendar with my cell phone. Since work-life balance is one of my specialties, I feel it's essential I walk the talk personally and create a life that's fun, interesting, meaningful, soul-satisfying, and profitable. I balance the whole package.
Thanks to Jennifer Martin for sharing her story!
You'll Also Love These Posts:
Studies have shown if you like this blog post — you will also love the following articles.
This page includes affiliate links. Please be aware we only promote advertising from companies that we feel we can legitimately recommend to our readers. Please see our disclosure policy for further information.