Gift cards are easy to purchase and common gifts to exchange, whether you want to congratulate someone or say a simple thank you. You've probably received a gift card before, but you may not always use them. If you have unused gift cards lying around your home, they are still worth money since you can sell gift cards online for quick cash!
There are plenty of legitimate companies and websites that will buy unused gift cards at a discount and resell them to other buyers. This can be a great way to earn some extra cash if you weren't planning to use the gift card anyway.
Why Sell Gift Cards?
Most people have received a gift card that they didn't want or need. If gift cards don't get used, then the money used to purchase them is wasted. You may think that selling gift cards you've received for birthdays, holidays, or other occasions is somehow rude to the person who gave them to you. However, this couldn't be further from the truth.
If the gift card was given with good intentions, then the person who gave it to you probably wouldn't mind if you turned it into cash. Selling your unused gift cards could provide you with more money to cover certain expenses, shop for holidays, or even boost your savings accounts.
It's completely ethical, safe, and easy when you use the right resources. Some websites even allow you to trade in your gift card for another one that is more useful to you. When selling gift cards online, realize that you will likely need to sell them for a discount, meaning you'll get less back in cash (compared to the actual value that's on the card).
Here are the 8 best places to sell gift cards online and in person!
1. CardCash
CardCash helps you turn gift cards into discounts by buying your gift card and giving you a cash sum. Like most of the sites on this list, you won't receive the exact dollar amount that your gift card is worth, or the company wouldn't make any money.
Instead, you may receive around 80% of the card's value. For example, let's say you have a $50 Kohl's gift card that you want to sell. CardCash might give you $40 for the card, which isn't too bad.
CardCash provides on-the-spot cash offers so you can get a realistic impression of how much you can make by selling your unused gift cards. Plus, they accept most gift cards, whether it's to a retail store, online store, restaurant, or pharmacy.
Once you get your quote, you just need to submit your card by entering the number and pin (if applicable). Then, CardCash will verify that your gift card is active and unused, and you'll get paid. Payments are sent via check in the mail, ACH deposit, or through PayPal.
You can also participate in gift card exchanges to trade in your gift card for another one. For example, if you have an iTunes gift card but don't purchase music. However, you need to get some groceries or other items at Walmart. You could possibly trade it in for a Walmart gift card instead through CardCash.
2. ClipKard
ClipKard is a gift card rewards site that also buys unused gift cards for a competitive percentage of the total card value. Add your gift card details to the site to get an offer. Let's say you have a Target gift card for $50, and ClipKard offers you $36 for the card. If you accept the offer, you can mail in the card and earn the cash plus rewards.
Reward points can be earned by selling gift cards or purchasing them from ClipKard. Once you accumulate 1,000 points, you can cash them in for a $10 discount on a future purchase should you choose to buy a gift card.
3. Prepaid2Cash
Prepaid2Cash is a smartphone app that's available for Apple and Android devices. To get started, download the app to your phone. Then scan your MasterCard, American Express, or Visa prepaid card or gift card and instantly get a quote. If you accept the offer, the money will be transferred to your bank account.
When you use the app, you'll get up to 92% of the gift card value, and with prepaid cards, how much you earn will depend on how fast you want the money. To receive the money within 15 minutes, there is a 15% processing fee and a $1.50 delivery fee. For the next business day payouts, it's a 7.5% processing fee and $1.50 for delivery.
Prepaid2Cash accepts hundreds of gift card brands and has a B rating with the Better Business Bureau.
4. eBay
One platform that you may not have considered for selling your gift cards is eBay. With eBay, you can sell physical cards or instant delivery, from every merchant imaginable such as Google Play, Starbucks, and Amazon gift cards. You'll have more control over how much you can earn than with some of these other sites. They do charge selling fees, so you need to look into those to see which options best suit your needs.
5. Gameflip
Gameflip is a website that sells video games, gaming accessories, and gift cards. If you have leftover video game gift cards, you can sell them to Gameflip. Gameflip accepts Steam cards, PSN, Xbox Live, Amazon, iTunes, and Google Play gift cards.
You can create your own listing on the website or mobile app to sell your gift card and set your own price. Gameflip recommends you set a price that's a 2% to 15% discount off the actual amount of the gift card.
This is a great option for selling digital gift cards since there is an auto-delivery method. When a customer buys your gift card and receives the code, they will redeem it and complete the sale so you can get paid. Funds are immediately deposited into your Gameflip wallet.
6. Raise
With Raise, you can sell gift cards for cash or store credit. Raise even allows you to sell partially used gift cards, which is pretty unique. So be sure to check the balance on any gift cards that are lying around your home.
Start by searching for the type of gift card you have on Raise to make sure they are willing to buy it. Then, you'll list the card for sale and set a purchase price. Creating this listing is free. Raise will verify the gift card and connect you with tons of shoppers who are looking to buy discounted gift cards.
When someone buys your gift card, you'll get paid via direct deposit or PayPal. Raise also partners with hundreds of retailers, so you can earn store credit and even cash back for shopping.
7. Facebook Marketplace
Another place you can sell gift cards online is Facebook, either by listing your gift cards on Marketplace or a local selling group. To make your gift card appealing to buyers, you'll want to give them a discount on the total value of the card. For instance, if you have a $100 Best Buy gift card, try selling it for $85. This way, there is a motivating reason for an individual to purchase from you instead of going directly to the store.
With this method, you'll need a way to verify how much money is on the gift card. Most stores have an online option where you can check the gift card balance by entering the gift card number located on the back of the card. You'll also want to meet in a public spot during daytime hours. Also, in your sales listing, be sure to include what forms of payment you accept: cash, Venmo, CashApp, or PayPal account.
8. Craigslist
If all else fails, you can sell your gift cards on Craigslist. The same tips apply here as when you're selling on Facebook. However, I would be more cautious when using this site. With Facebook, you can see who you're selling to, and with Craigslist, there's no personal profile attached to buyers. Be sure to meet in a public location during daytime hours, and bring a friend if possible. If you're unable to bring a friend, let someone know your whereabouts so they can keep tabs on you. Lastly, inspect large bills for legitimacy, and if you're feeling uncomfortable for any reason, you can back out of the sale.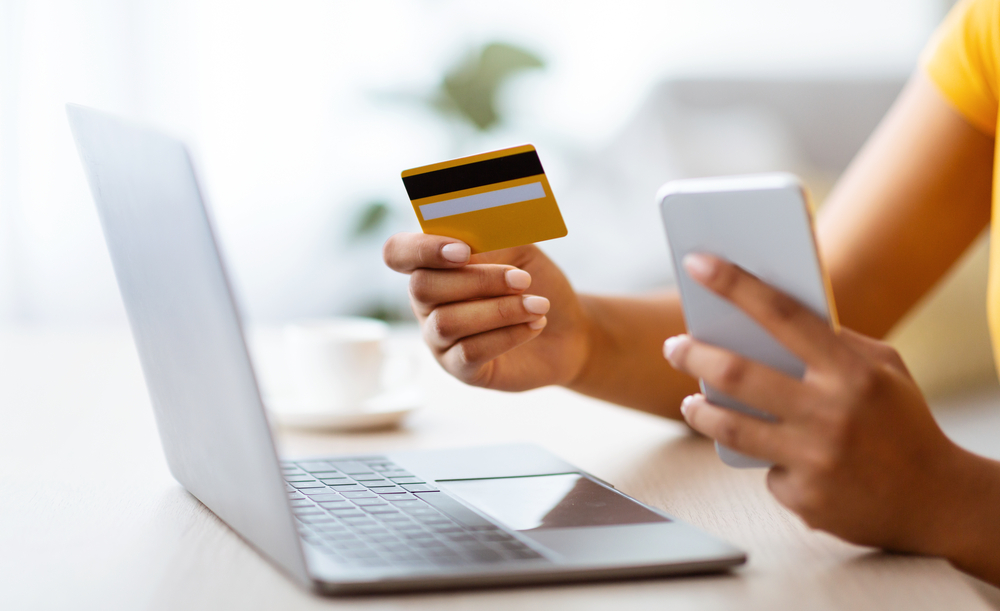 Start Cashing in Your Unused Gift Cards
Selling gift cards you haven't used is an easy way to give yourself a cash bonus. Check to make sure the gift card has a balance on it before deciding to sell it. Remember that some places will buy your gift card even if you used it partially, so long as there's a card balance.
If you try one marketplace that doesn't seem to accept your specific gift card, don't hesitate to try another option from this list. In just minutes, you could be earning extra money while cleaning out your wallet at the same time.
Lastly, there are other apps and online platforms where you can sell your gift cards; however, not all are reputable. If you find another company you'd like to try, read reviews in the app store and on sites like Sitejabber, Trustpilot, and the Better Business Bureau. I've read countless stories of people who have "sold" their gift card to a company, only never to receive any money back.
Want to earn free gift cards? Here is a big list of ways to earn free gift cards online!
Originally published on October 31, 2022. Content updated October 2023.