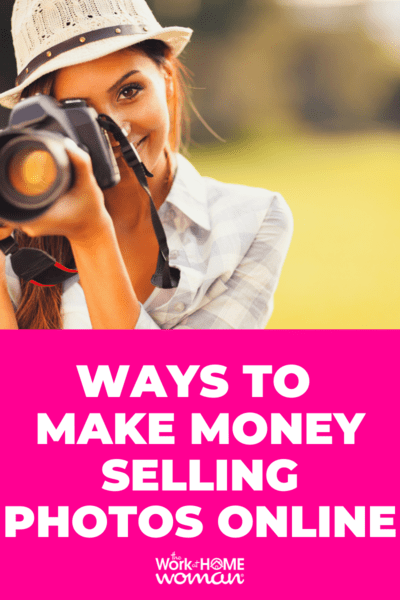 Is photography your hobby? Do you enjoy snapping pictures of the world around you? Then you can start earning money by selling photos online.
The great thing about selling photos online is you don't need any specialized training, the opportunities are plentiful, and most of the time, you don't even need your own site to start.
As long as you can provide high-quality images with good lighting and color, a captivating moment, and good composition — you can make a decent amount of money.
Like anything else, the better equipment you have and the more experience and knowledge you have – the better your images will be and the more lucrative this opportunity will be.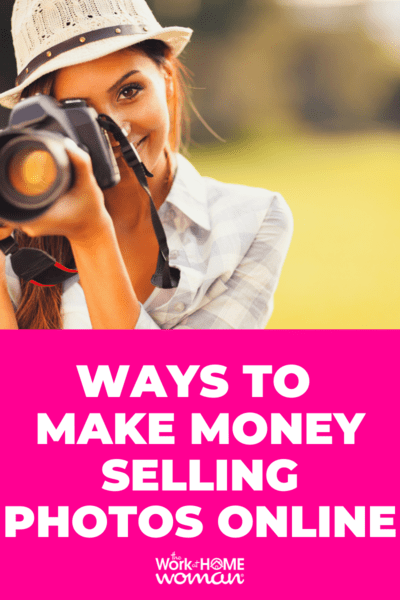 Ways to Make Money Selling Photos
If you'd like to make money selling photos, here are 33 types of gigs, where to find them, and how much they pay.
Sell Your Photos on Stock Photo Sites
Companies, businesses, and publishers use stock photos for advertisements, brochures, editorial use, instruction manuals, retail use, and more. Using stock photos saves them the hassle of having to stage a photo shoot and hire a photographer.
Check out these stock photography websites if you'd like to make money by selling your photos to stock photo marketplaces.
With 123RF, sign up for a contributor account, upload your original photos, and earn up to 60% commission when someone downloads your image.
Is one of the following disciplines your specialty? Travel, nature, food, or lifestyle shots? If so, apply to work with 4Corners Images. See their website for full submission guidelines. 4Corners Images currently offers a 50/50 split.
Make money by uploading and selling your photos on 500px. They currently offer 60% for exclusive images and 30% for non-exclusive images. Payments are made via PayPal or check.
If you take amazing photos or videos, create top-notch vectors, and you're at least 18 years old, you can earn money using Adobe Stock. Create your account and upload your content; every time a customer purchases one of your images, you'll earn 33% commission on photos and vector art and 35% commission on videos. Payments go through PayPal and Skrill.
With Alamy, you earn up to 50% of each sale when the image is exclusive to the site. With non-exclusive images, you make 40% of each sale. Payments come out on the first working day of the month, once your account balance has reached $50 via PayPal, Skrill, or fund transfer.
Make a 50% commission off your high-quality animal and nature photos. All images should be taken with a 10MP camera or greater and edited for quality.
To start selling on Bigstock, you'll need to sign up as a contributor and view their online tutorial. Once those tasks are complete, you can upload your images to the site. Your earnings are per digital download and based on the customer's type of payment plan and image size purchased. Rates range from $0.25-$3.00 per image.
Royalty rates are calculated on a progressive scale, based on the total number of images sold since joining, ranging from 20%-40% commission.
With DepositPhotos, you'll first need to create a user account and pass their examination test before uploading your images. The commission level depends on how many files you sell on their site and the type of file (photo, vector, video, or audio). Commission rates range from 30%-42%.
With Dreamstime, you can upload your photos online or via their smartphone app. For each sale, contributors will earn 25%-50% in revenue share. Additional revenue is available for exclusive photos and extended licenses.
To get started with Getty Images, download their contributor app (available for iPhones and Android systems) and share 3-6 of your best images. They will review your work, and they'll let you know if you get accepted into the program. Must be at least 18 years old to apply. With Getty, you'll earn 20% for royalty-free images and 25% on royalty-free video clips.
The Ingram Group consists of three stock libraries, Ingimage, SignElements, and VectorState. With this group, you upload your content once, and it gets distributed to all three sites. Every time one of your images is downloaded, you'll earn up to 40% commission. Payments are made via PayPal, Skrill, or direct deposit once your account reaches $50 in earnings.
Part of the Getty family, iStock has the same terms and conditions to get started as a contributor. With iStock, you'll earn 15% for photos, 20% for video clips, and 25% and 45% for exclusive images and videos. Payments are distributed through Payoneer or PayPal.
Image Professionals specializes in premium images and videos in food, home interiors, gardens and flowers, beauty, science, landscapes, and travel. To apply, send your contact information and website portfolio to [email protected]. Additional details can be found on their website.
Sell photos, videos, music clips, and more. Set your own prices, and you earn 50% of each sale. And you don't have to sign any exclusivity agreements.
To get started on Scorpio, upload at least 20 of your best photos and build out your profile page. If models are used in your photos, you'll need to have them submit their model release forms. Once these components are complete, they'll review your work to let you know if you've made the cut. Payments are made via PayPal, and you'll earn 20%-40% on the sale of your images.
Get paid for stock images, illustrations, and video clips. Rates vary on the subscription plan, exclusivity, and type of vector. The site says you can earn up to $120 per image download and 30% royalty on every clip purchased.
With Stocksy, you can earn 50%-75% in royalties, but all images must be exclusive. To apply for consideration, fill out an application, upload ten photos, and wait for approval (1-2 weeks). You do not need to be a professional photographer to apply.
Stockvault's program is a little different in that it's a revenue-sharing program where you can earn money via Google AdSense and donations. Just create an account, upload at least 25 of your best photos, and add your Adsense and PayPal information. The more traffic your photos receive, the more money you'll earn.
Storyblocks is a membership platform where contributors are paid on how many files are downloaded from the member library. You can submit photos, videos, and audio clips for members to download with this platform.
To join Tetra Images, you'll need to email them at [email protected] with a link to your online portfolio. After reviewing your images, they will contact you with the next steps to get started.
Yay Micro pays contributors for photos, illustrations, video footage, and sound effects. You'll earn a 50% commission on each asset that is sold. Payments are made via PayPal.
Are you wondering if people really make money selling stock photos? See how Evgeny Tchebotarev made $1,602.50 using 500Prime in just a few weeks.
Want to find out more about making money with stock photos? Check out Sell & Re-Sell Your Photos.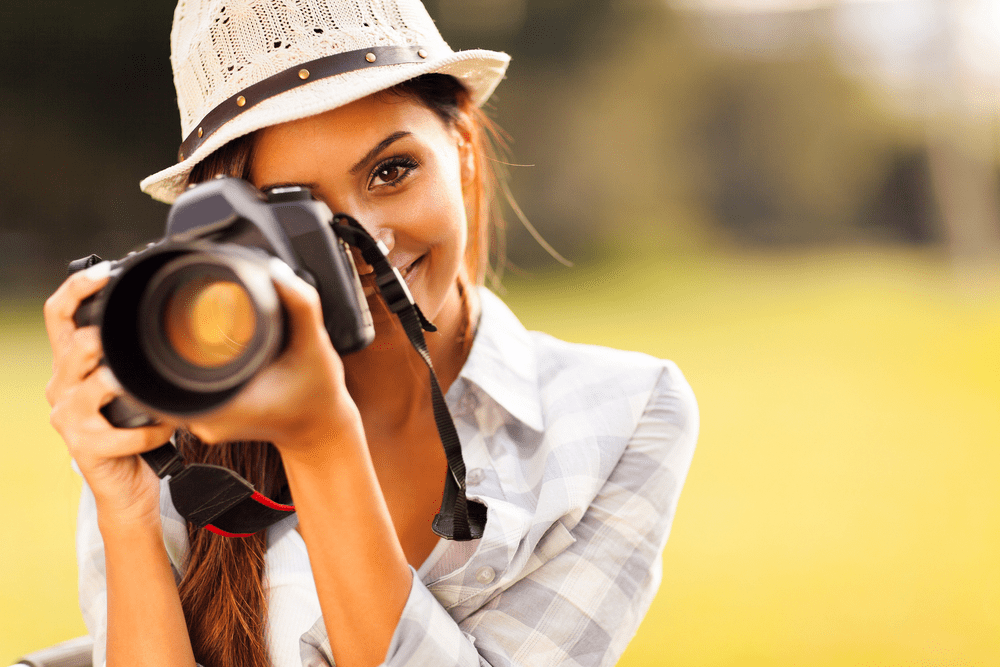 Make Money Taking Photos Using Smartphone Apps
Nowadays, smartphone cameras are very advanced, taking extremely high-quality photos that you would have never guessed were taken with a phone! If you want to test the waters of selling photos online, download a couple of these apps that start snapping!
Agora is a smartphone app for iOS and Android devices. To start making money on the app, upload your best photos, and when someone purchases one of your images, you'll earn cash. Users can also vote on your images. Agora receives a 4.5-star rating in the app store.
EyeEm is a smartphone app available for both iOS and Android operating systems. To license your photos for sale, create an account, upload your photos, and when one sells, you'll earn a commission. With EyeEm, you retain the copyright to your images, and they receive a 4.8-star rating in the app store.
Download the Foap application (available for both iPhone and Android operating systems) to your smartphone and upload your photos and video clips. Once your image receives five positive ratings from other Foap users – your photo will be published for sale. You will earn a 50% commission each time someone purchases your photo or video. Payments are made via PayPal when the user requests a cashout. Foap receives a 4.5-star rating in the app store.
PhotoSesh is an on-demand app just like Uber, but for photographers. Download the iPhone app, choose the types of projects you'd like to work on, the dates and times you're available to work, and then sync your calendar with the app. Must have an iPhone 8 or better to use. According to their website, photographers can earn up to $25 per hour, sometimes more. This app receives a 3.8-star rating in the app store.
Another on-demand app, Snappr, connects individuals needing photographers in the US, Canada, UK, Australia, New Zealand, Philippines, Colombia, Israel, and Singapore. Photographers that would like to work with Snappr will need to submit an online application for consideration. They hire freelance help, but you must have past paid experience, a DSLR camera, and experience with Adobe Lightroom. Snappr receives a 4-star rating in the app shop.
Earn 80% commission on single photo licenses. Earn 20% commission on subscription plan licenses. Available for both iPhone and Android operating systems, Twenty20 receives a 4.5-star rating in the app store.
Sell Your Photos on Social Media Sites
29) Use Social Media Sites to Make Money
If you enjoy using social media platforms like Facebook, Twitter, Instagram, YouTube, or TikTok, you can make good money selling your videos and images via these platforms!
One Instagrammer that has found success selling on social media is Daniel Arnold. In fact, he has made over $15K in one day! Or if you have a LARGE Instagram following – you can work with brands just like Danielle Bernstein, who makes $5,000-$15,000 per Instagram post.
Be sure to check out this interview with two Instagram influencers — it has a lot of great tips!
Make Money Selling Your Photography Services on Craiglist
30) Craigslist
Recently, my friend Aimee bought a $5 ad on Craigslist advertising her photography services to potential buyers. With some good copy, images, and keywords, she landed $2,700 in photography work – with no website, business cards, networking, or marketing. If you'd like to learn more about how she did it — you can read her story here.
Sell Images and Artwork on Etsy
31) Etsy
You probably think of fine arts and handmade crafts when you think of Etsy. But Etsy has all sorts of ways to make money selling your photos, from wall prints, canvas prints, and photo books to adding your images to items like mugs, t-shirts, keychains, gifts, and so much more!
If you already have a photography business, you can make even more by selling items like Lightroom presets, photography contracts, and pricing sheets. The great thing about selling on Etsy is it only costs $0.20 per listing, and they have a huge audience!
Check out this interview with Melanie of Simple Made Pretty for tips on getting started on Etsy.
Start Your Own Stock Photography Subscription
32) Start a Stock Photo Subscription Site
Don't want to share the profits from your images? Then consider starting your own stock photography subscription website. You'll need your own eCommerce website to host and sell your images for this option. Shopify or a WordPress plugin like WooCommerce may be a good option for getting started. Once you have the online marketplace ready, upload your photos, create subscription packages, and start promoting your site.
One gal that has gone this route is Rachel from Haute Stock. She is a self-taught photographer and graphic designer who saw a need for highly stylized images for female entrepreneurs. Today, this mom of three has a team of photographers helping her to create images for her thriving stock photography business.
Start a Home-Based Photography Business
33) Be a Photographer for Hire
Once you have honed your skills, you can start your own photography business from home. You'll need to invest some money into a photography website and a professional editing tool like Photoshop for this option. You'll also want to consider what kinds of clients and gigs you'd like to do; the possibilities are endless, from weddings, high school, and college graduations, to newborn photoshoots, animals, even working with influencers. Once you have your website in place, you can promote your business online on sites like Instagram, Facebook, and more!
One mom that has found success as a newborn photographer is Sarah Jordan. She started her photography business as a side gig way back in 2010. Even without professional photography training, she turned her side hustle into a full-time thriving business with multiple locations.
Conclusion
If you have a passion for photography, there are many ways to sell your photos and services for cash. Whether you want to start a full-time photography business or a side hustle, there is something for everyone on this list! Try out a few different options and see which ones work best for your skills, lifestyle, and schedule.
Do you take pictures for money? If so, what platforms and sites are you using? Drop us a note; we'd love to hear from you!
Originally published in July 2015. Content updated March 2022.