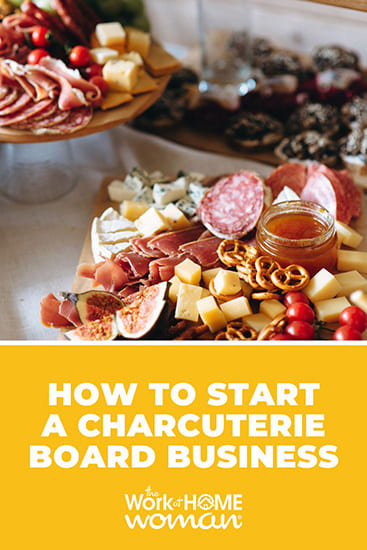 If you have a passion for creating beautiful and delicious things, a charcuterie board business may be the right idea for you. Starting your own charcuterie board business doesn't require a lot of culinary skills, and you can do most of the work from home.
Charcuterie boards are popping up on menus everywhere and are in high demand for parties, weddings, and other events. These delicious plates and platters are filled with assorted meat, cheese, and other snacks. At least half a million people search for "charcuterie" related terms online each month, so while demand for this type of business is growing, there's still plenty of opportunity to start your own local side business and earn a part-time or even full-time income.
What is a Charcuterie Board Business and How Does it Work?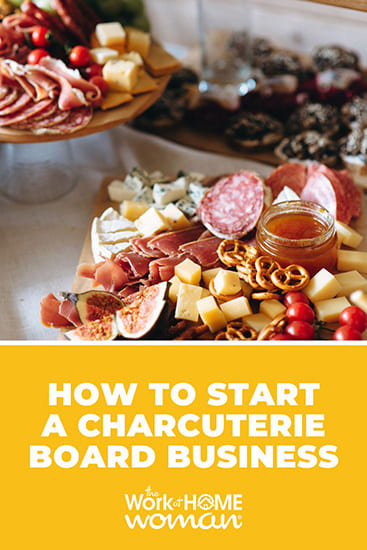 A charcuterie board business is all about creating platters of meats and cheeses that are arranged to look just as good as they taste. Charcuterie boards can include a wide range of items, such as salami, foreign cheeses, olives, vegetables, dips, sliced pickles, and more.
Just like with a catering business, people are looking to order charcuterie boards and similar appetizer platters for gatherings like parties, corporate events, baby showers, and weddings.
You can tailor your boards to different dietary needs and personal tastes, such as vegan or gluten-free assortments, if you wish. Another perk is that you can market your business and complete orders for clients on your own schedule.
How Much Can You Make with a Charcuterie Board Business?
How much you earn will depend on your market, the ingredients you source, and the pricing you set. While some business owners can make a few hundred to a few thousand per month, others have made as much as $100,000 in annual sales.
To earn that much, you'll need to book a lot of customers and even have a team to help along with some additional service and product offerings.
According to the International Charcuterie Association, you can expect to charge anywhere from $29 to $100+, depending on the size and flavor selections.
Small boxes/boards for feeding 1-3 people: $29-$67
Medium boxes/boards for feeding 4-8 people: $45-$129
Large boxes/boards for feeding 10+ people: $99-$399
Grazing Tables for parties: $999-Thousands of dollars
How to Start a Charcuterie Board Business From Home
Now that we have a basic understanding of what a charcuterie board business is and how it works, let's dive into some practical steps to help you get started from home.
1. Assess the Market in Your Area
Start by assessing the market in your area. Research your competition and see what they offer and at what price points. Market research will give you an idea of what customers are looking for and how to differentiate yourself from your competitors.
You may also want to reach out to potential customers and ask for their feedback on your ideas. This can include posting in local social media groups for your city or county or creating sample boards for family and friends. Donate a snack board to someone with an upcoming event, and then ask for honest feedback and recommendations.
Practicing and improving your skills at arranging your charcuterie boards is also essential. This lets you create a menu and determine where to source the best quality items. You may need to buy certain items from a particular grocery store or in bulk by using warehouse clubs like Sam's Club or Costco to get the best deals.
2. Determine Your Business Model
Next, determine your business model and develop a rough business plan to get organized. Brainstorm ideas about how your charcuterie board business will operate.
Consider things like:
Which types of board options you want to offer (small to medium-sized boards to large boards)
What your main ingredients list will be. Include high-quality meats and cheeses along with any flavors and customizations you'll offer.
Whether you'll niche down and who your target audience will be. For instance, will you cater toward a specific type of event, such as weddings, corporate parties, ladies' night events, or the birthday party industry?
Will you deliver the final product or allow the customer to pick it up the day before their event?
Narrowing these things down is crucial to your success. If you love the idea of creating a huge grazing table for wedding guests, you can make this your specialty. Just know that the job will require more ingredients, time, and effort.
If you're more focused on working solo during your spare time from home, you may want to stick to creating small boards for intimate gatherings.
Another option is adding additional services and income streams, such as in-person or online DIY charcuterie-board-making classes. Take some time to reflect and consider what you truly want your business to look like and which specific tasks you'd enjoy doing.
3. Obtain Licenses and Funding for Your Business
Check with your county or state to see if any business licenses are required to sell your products to local customers. Also, since you'll be handling food, you should consider a food handling permit and food safety certification.
Each state has food safety laws for businesses, so when in doubt, check with your state to see what is required. In some cases, you may want to rent space in a commercial kitchen to prepare your charcuterie board orders since they typically include meats and cheeses, which are considered high-risk, perishable food.
Write down a list of expenses to estimate how much your startup costs may be. Depending on how much money you need to get started, you may want to set aside funds to purchase materials or consider a small, low-interest personal loan. Another option is to utilize a 0% APR credit card promotion so long as you have good or excellent credit and can budget to repay the balance before the promotional APR period expires.
With new businesses, it can be challenging to get a business loan if you don't have any earnings to leverage. However, it doesn't hurt to explore options from the Small Business Administration, including microloans and free business mentoring.
4. Get a Website and Establish a Social Media Presence
A website and social media presence is essential to running a successful charcuterie board business. Choose a domain name that represents your business so potential customers can easily locate and access your service online. You can also create blog posts on your website to share tips and showcase your work.
Additionally, social media platforms like Instagram and Facebook can help increase your online visibility and get your business in front of potential customers. You can use social media to create ads on Instagram and Facebook to help others find your business.
5. Build a Customer Base and Continue Marketing
To build a customer base, you can start by offering your services to family and friends and advertising through word of mouth. Also, you can collaborate with other businesses and attend community events or markets to showcase your service. Continuously market your business to attract new customers and expand your reach.
You can do this by making regular posts on social media to showcase your charcuterie boards and start an email list to share offers and discounts. Also, look for events in your area that allow you to market your business and hand out flyers or coupons. Making connections and using both in-person and online marketing channels are key.
Summary
Starting your own charcuterie board business can be a lucrative and exciting venture. But, like any business, it requires passion, determination, creativity, and a willingness to take calculated risks.
Even if you rent space in a commercial kitchen to make your charcuterie boards, you can still run and operate the business mainly from home. This includes market research, marketing and sharing content on your website and social media, making shopping lists, and communicating with customers.
Review location regulations in your area for small businesses and start small by testing different board options and flavor combinations. Remember that social media marketing and the power of referrals can go a long way in growing your creative charcuterie board business.
Ready to start your own charcuterie board business? Grab our free business plan template here.
You can also check out the book, How to Start a Charcuterie Board Business: The Complete Guide to Starting Your Own Charcuterie Board Business Selling Grazing Boards, Tables, Boxes, Cups, and More!