Another one bites the dust.
At the end of July, the direct sales company, Chloe + Isabel, closed up shop after being in business for eight years.
Not long ago, the uber-popular direct sales company, Lia Sophia shut its doors after 28 years of being in business. According to the Chicago Tribune, it's estimated that Lia Sophia employed more than 27,000 independent direct sales consultants who collectively sold more than $100 million worth of jewelry in 2014.
This scenario happens all the time in the direct sales arena; companies come and go like two ships passing in the night.
But sadly, when a direct sales company abruptly closes its doors, it's the direct sales consultants that are left picking up the pieces and scrambling to figure out what to do next.
If this scenario should happen to you, here are some steps to take to alleviate some of the stress and financial burden you've been thrown into.
1. Give Yourself Time to Grieve
You've just lost your business and your income — it's okay to give yourself some time to absorb the shock and reality of the situation. While it's good to take a break, acknowledge your feelings, and prioritize self-care during this time, don't let the circumstances define you. When you fixate on the negative, you perpetuate a cycle of destructive emotions that will only dig you deeper into a hole. If you feel like your sadness is becoming overwhelming, try surrounding yourself with positive people or talk to a healthcare professional to get you back on track. Also remember the basics, getting 8 hours of sleep, eating right, and exercising — these go along way in reducing stress.
2. Tie-Up Loose Ends
Maybe you have customers with pending orders, or perhaps you have upcoming parties scheduled — now is the time to quickly and efficiently tie-up those loose ends.
Verify with your company what the policies and procedures will be for pending orders, returns, unused gift certificates, and the like. Make sure that you're communicating with your current customers about what's going on. While you may be uncertain about what path to take next, but you'll want to make sure that you're not burning any bridges along the way. There is a good chance these customers will remain customers in your next direct sales business.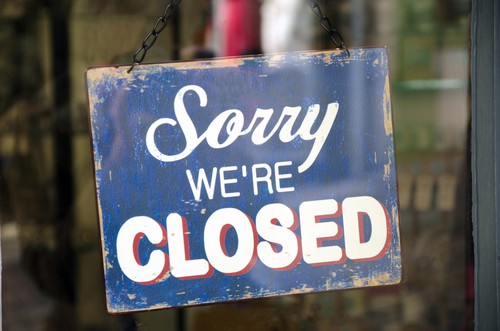 3. Look at Your Competitors
While you may not be ready to start looking at other home party business opportunities, it's worth noting that you already have a current base of customers who love jewelry. For this reason, it's highly recommended to check out your current competitors. Another reason to check out your current competitors, is some direct selling companies offer out-of-work consultants startup kits for free or discounted rates.
Here is a current list of companies that sell jewelry to check out:
4. Create Cash Flow
One of the biggest stressors will be the loss of your income. Unless you have a traditional day job, you'll likely be without income, at least temporarily. To help alleviate some of this financial stress, you may consider selling your samples and inventory. During this time you'll also want to modify your budget to cut out non-essential spending while you're figuring out what to do next. You may even consider doing some side tasks to bring in a little extra money.
Conclusion
Change, whether it's your direct sales company closing its doors, or being reabsorbed by another company, is challenging. Give yourself some time to process the news, tie-up any loose ends, and be open to new opportunities. The valuable skills you learned as a direct sales consultant can be transferred over to a wide variety of new career paths, such as a new direct selling opportunity, becoming a direct sales coach, or even a home-based marketing position.
Have you been affected by a direct sales company closing its doors? What other direct sales companies sell jewelry? Drop us a note; we'd love to hear from you!
Originally published December 5, 2014. Content updated August 14, 2019