As I'm writing this, I'm steadily crossing things off my todo list. I've had two referrals today, requesting quotes for various services. Business is good; but I find myself fighting a sense of guilt at saying that in this economy, knowing how many companies (and people) are struggling to make ends meet.
I've noticed this feeling more than once, since I've started my own full-time business, and it's led me to evaluate this and other factors that have combined to form a discomfort with accepting success.
Of course, the definition of "success" varies widely from person to person. For some, it's the first time profit exceeds expenses; for others, it's reaching a six-figure revenue. Whatever it is, we often create our own roadblocks on the road to that success without even realizing our action or the root cause.
We work long hours on our businesses, only to find ourselves unable to take that next big step that we've been working so hard to reach. I've seen this in my own clients, and this is the list of reasons we've identified that contribute to those self-imposed stumbling blocks.
1. Guilt
During my "Career 1.0", in the corporate world, I didn't feel guilty for working hard and taking advantage of every opportunity. I had three children to provide for; that alone was justification for all the missed social time, the long hours, and the intense focus required to succeed.
Now that the kids are grown, and I'm in "Career 2.0" as a self-employed small business owner, it's been harder to justify the same level of effort for "just me." Crazy, right? Many of us of a particular gender and generation were raised to believe "selfish" was as ugly a word as any 4-letter epithet. That ingrained perception is pervasive and causes us to pull up short before meeting many of our goals.
Rethink It
Putting in the time and effort to be successful in your "Career 2.0" as a work-at-home woman will provide long-term benefits; security (yes, security – it certainly doesn't come from the corporate world anymore, does it?), satisfaction and stimulation; as a small business owner, you'll always be able to respond to the needs of the market faster than larger companies, which gives you a huge advantage, and ensures that there will always be something new to learn and do.
Related Content: Dealing with Working Mom Guilt – 7 Tips For Work-At-Home Moms
2. Relinquishing Control
When you achieve a certain degree of success, you begin to face the unavoidable fact that you simply can't do it all on your own. The delegation of responsibility is a necessary part of growing your business, but it's also extending a measure of trust regarding something you cherish only slightly less than the ability to breathe. That trust is accompanied by the surefire knowledge that no matter how capable the delegate, that task is just not going to be done "your way." For someone who has become accustomed to calling their own shots, this is a major high hurdle.
Rethink It
Delegating certain day-to-day activities will free you up to grow your business further. If sales are your weak point, hiring a salesperson will allow you to focus more time and attention to expanding your current product line. If technology is your bane, hiring an expert in that field will allow you to focus on your customers' needs more effectively.
3. Accepting Responsibility
One of the best feelings in the world is being able to give something of value to another; one of the worst feelings is having to take it away. The early stages of growing a business becomes a vivid reminder of the ups and downs that life can deliver; the idea that anyone of those "down times" can create a situation where you have to tell someone that their services aren't currently needed, is enough to give pause to thoughts of expansion. Even if business seems consistent and profitable, the idea of being responsible to your clientele for the actions of someone else can be terrifying (again with the "trust" factor here).
Rethink It
The fact that your company is successful enough to require additional resources is an achievement you should be proud of! As long as you continue to maintain the same "cultural values" as you grow, your clients will appreciate the increased level of service you're providing.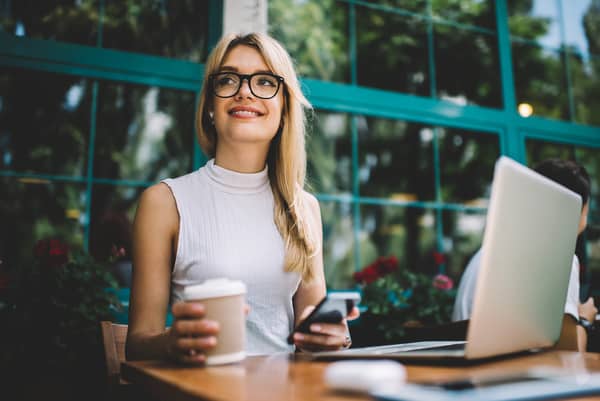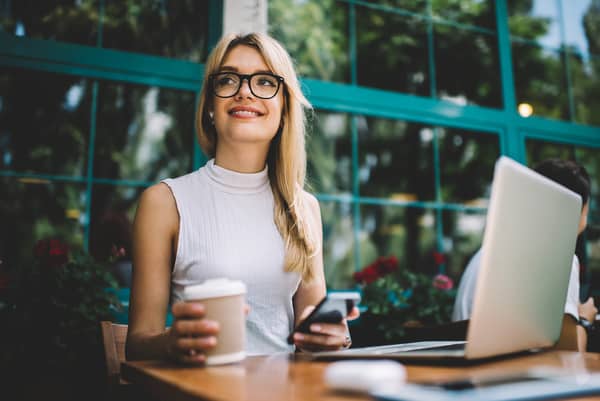 4. Vulnerability
It's no secret that success gathers attention, and not always the positive sort. Our modern culture seems especially prone to opening up avenues of criticism on a scale unimagined only a decade ago. It can feel much safer to keep a low profile, and not present a target of opportunity to the trolls and harpies who thrive on creating an atmosphere of negativity for others.
Rethink It
It's an unhappy truth that there will be those who attempt to demean you, or diminish your accomplishments; however, your success and grace in the face of negativity will also you to reach an even larger and better audience and gain your staunchest advocates.
5. Alienation
It starts in grade school; those that stand out from the crowd are alienated, "different." This includes the bright, inquisitive, innovative individuals who most often find themselves seeking out the self-employed life. As adults, we still avoid that stigma of being "different." Small business owners who are successful may find that friends who haven't achieved the same level of success in their own business show subtle signs of resentment and negativity, which increases the sense of alienation. In an unconscious effort to "fit in," they hold back and fail to pursue opportunities with the same vigor they might otherwise demonstrate.
Rethink It
If you have a friend or associate who isn't doing as well with their small business, don't hold yourself back out of loyalty or fear of damaging the relationship. Instead, share your lessons learned, and provide an example of "doing it right." If you recognize one (or more) of these factors in your own business, take the time to get these roadblocks out of your way, and embrace the success that you've worked so hard to achieve!