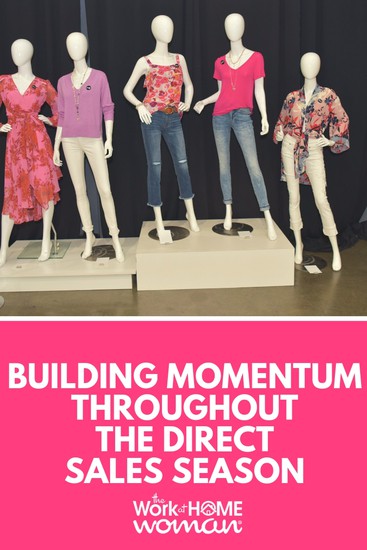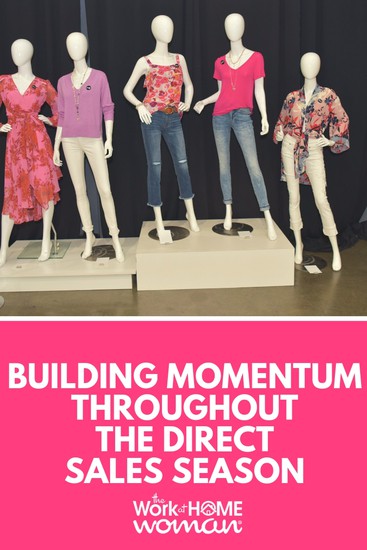 Sponsored by cabi
One thing that I've always wondered is, how do direct sales consultants continue to keep the momentum going throughout the season? I get that when a new product line launches that there is a buzz around the latest merchandise, but once your clients have seen the new goods and made their purchase, then what? Your well runs dry, and you have to wait for it to rain again?
This is one of the reasons I love cabi, they offer their Stylists smaller capsules of new arrivals throughout the season, which helps them to continue building momentum for their business all season long.
What is a cabi Stylist?
If you're not familiar with cabi, they are a direct sales company that sells high-end clothing, shoes, jewelry, and accessories for women. In fact, I fell in love with cabi, back in 2010 when they invited me out to California to attend their fall fashion show called The Scoop, where they revealed their new fall line to Stylists. After being blown away by the high-energy fashion show, company, and clothing, I came back to Austin and found my own cabi stylist.
Seriously, since that time, I've become a huge cabi purchaser, I've even hosted many cabi fashion experiences (in-home shopping parties) at my house. BTW, did you know that you get fantastic hostess benefits when you host a show?! Not only that, but my friends and family have also hosted shows too. In fact, over the years, the Stylist-customer relationship has turned into a friendship.
I asked my friend, and cabi Stylist, Karen if she would be up for showing you all some of this spring's new arrivals, and she agreed to give you a peek of some of the new arrivals from the spring collection.
Cabi's Selling Season + Building Momentum
With cabi, your selling season for spring is between February 1st – June 30th, and for fall, it's between August 1st and December 31st. Stylists can get a jumpstart on the season selling in January and July after The Scoop has concluded.
Cabi generally comes out with two new arrival collections each season, typically in late March, and early May for spring, and then in late September, and early November for the fall collection.
How Much Does it Cost to Join cabi?
To get started as a cabi Stylist, you'll need to invest $1,000 (trial inventory) or $2,570 (full inventory) for your seasonal inventory (sample clothing, shoes, and accessories in a variety of sizes). This also includes your starter kit (a cabi curtain, garment dividers, a clothing rack, order forms, invitations and envelopes, and invitation inserts). To help ensure Stylists' success, cabi provides at no charge, online and in-person training at The Scoop, your personalized website, and cabi Tap, which is an app that allows customers to view the current line, to see past purchases and recommend complimentary items, and they can even make purchases on the go. Currently, cabi accepts Stylists from the US, Canada, and the UK.
How Much Do cabi Stylists Earn?
As a cabi Stylist, you'll earn 25% – 33% commission on personal sales, which can be accomplished through online sales, one-on-one styling sessions, or via a cabi Fashion Experience (in-home shopping party). Cabi is structured as an MLM (multi-level-marketing) opportunity so you can earn additional commissions for building a team. At the end of the selling season, Stylists can sell their seasonal inventory (which has a retail value of $8,600) to friends, family, and clients for 50% off, and if they sell 70% of their inventory, they will have enough to purchase the next season's inventory.
Clothing ranges in price from $36 for a simple V-Neck Cami to $189 for the Sleuth Blazer. Clothing comes in sizes 0 – 16, XS-XL, and shoes are available in sizes 5 – 11. Cabi also sells jewelry, belts, and scarves so you can dress your clients from head to toe.
Besides the commissions, you earn on sales, cabi Stylists are also eligible for discounts on clothing, growth opportunities, awards, rewards, and exclusive discounts on office supplies, prescriptions, and cell phone service.
What Makes cabi Different?
Unlike some other direct selling opportunities in the fashion industry, Stylists don't have to absorb the cost of inventory for order fulfillment. The seasonal inventory is a one-time purchase that is used for your display samples, but, all order fulfillment is taken care of by cabi, so the brand carries the burden of inventory management and Stylists are not financially liable for any inventory that doesn't sell.
Conclusion.
You already know I'm a huge cabi fan, so I asked my friend, Karen, what she loves about being a cabi Stylist, and here's what she had to say:
"I love being a cabi Stylist because I can set my own schedule around my family time. It's my business with the full support of cabi and my team. I love interacting with women and helping them to feel beautiful. It's the perfect job for me." – Karen Stewart
If you love fashion and style and are looking for an opportunity where you can keep the momentum going all season long, I invite you to check out the cabi business opportunity.
This post was sponsored by cabi and written by Holly Reisem Hanna. Please be aware we only promote advertising from companies that we feel we can legitimately recommend to our readers. See our disclosure policy for further information.