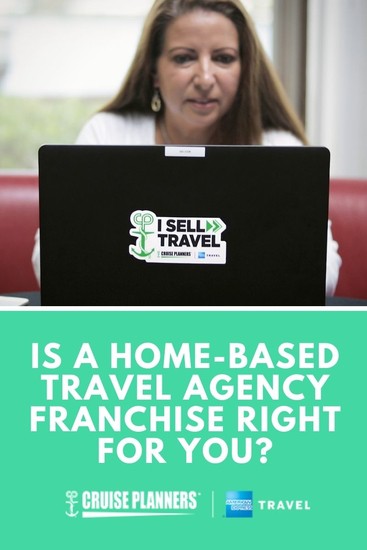 Sponsored by Cruise Planners
When considering a home-based business, starting a travel agency might not be the first thing that comes to mind right now. While it's true travel has slowed significantly due to the global COVID-19 pandemic, there is still a huge appetite for travel, especially after being confined to our homes for so long. When it is safe to do so, all experts predict that the demand for travel will be high.
Now is a good time to start a home-based travel agency, so you can establish the foundation of your business by taking the proper training and getting ready to capitalize on the surge in travel that will inevitably come.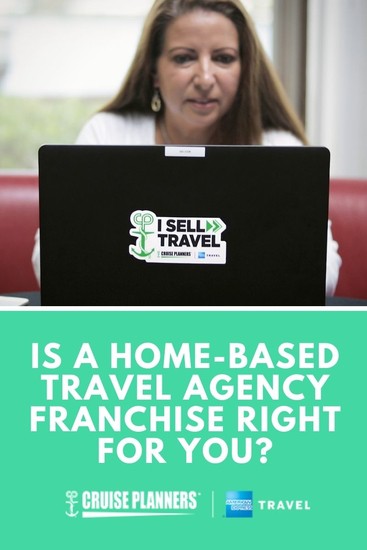 Cruise Planners gives you the tools and training to start a home-based travel advisor franchise without any previous experience.
Keep reading to see how a home-based travel agency franchise works, if it is a good fit for you, and why now is the right time to get started.
How a Home-Based Travel Agency Franchise Works
As a home-based travel agency franchise owner, you will run your own business and earn money by helping clients book a variety of travel experiences such as hotels, all-inclusive resorts, land tours, cruises, car rentals, activities, and more.
While you will be in business for yourself, you will have the support and leverage of the nation's largest travel franchise network behind you.
Cruise Planners provides comprehensive training and ongoing coaching to help you establish and grow your business, award-winning marketing programs to help you attract customers, and industry-leading technology to help you drive sales.
The Benefits of Starting a Home-Based Travel Agency
1. Flexibility
Cruise Planners' mobile technology gives you the ability to work your business from anywhere with an internet connection, whether that is at home or while traveling.
As your own boss, you also get to determine a schedule that fits your lifestyle—you can work full-time or part-time, day or night.
2. No Experience Required
Cruise Planners provides all the training you need to start and grow your business. In fact, most of their top producers have no prior travel experience.
You will have access to hundreds of hours of online training and get a personal business development coach who will be with you every step of the way. When the time is right, you will also be able to attend STAR University, a six-day in-person training in Ft. Lauderdale, FL.
3. Trusted Brand
With Cruise Planners, you won't have to start from scratch. You will be tapping into a proven business model that has been honed over the past 26 years to ensure your success. Plus, as an American Express Travel Representative, you will gain instant recognition and trust.
Why Start a Home-Based Travel Agency Franchise Now
There's no denying it—it's a tough time for the travel industry and the business community as a whole. Just because we've had to pause many things in our lives, it doesn't mean you have to postpone your goals and aspirations of business ownership and financial freedom.
The Travel Industry Is Resilient, and Demand Will Be High
One thing we know is the travel industry is incredibly resilient. After 9/11, the travel industry bounced back. After the 2008 recession, the travel industry bounced back. After H1N1, the travel industry bounced back. And after coronavirus, the travel industry will bounce back.
The world is already starting to reopen and let's face it, we could all use a vacation!
Bookings are already up for 2021, including cruise bookings, proving demand is high. Travel advisors will play a key role in fulfilling this demand and bringing back all the joy travel provides.
The Value of a Travel Advisor is at an All-Time High
Being a travel advisor is more than just knowing the trendiest travel destinations. Advisors protect their clients' travel investments. When travel restrictions went into effect, travel agents advocated for their clients to get them home safely and get refunds or credits for future travel. Travelers who opted to book without a travel professional often found themselves on hold for hours and with limited options.
Even as the world opens back up, travelers will need to navigate a web of guidelines that will vary depending on the destination and the travel supplier. Travel agents will play a critical role in providing guidance on safe destinations and activities and protecting travelers' investments.
How to Get Started
To learn more about starting your own home-based travel agency franchise with Cruise Planners, download their Free Getting Started Guide.
This post was sponsored by Cruise Planners. Please be aware we only promote advertising from companies that we feel we can legitimately recommend to our readers. Please see our disclosure policy for further information.