It's essential to know what unique value you provide your customers not only to help you craft your marketing messages but also to target the right customers and focus your growth strategies.
The best way to identify your unique brand is to ask the people who interact with you and your company. If you can, interview all of your company's stakeholders: employees, customers, potential customers, competitors, and community.
You want to know why they like working with you, what value they get from you that they can't get elsewhere, and why they would recommend you to others. If you can't, then concentrate on your customers and employees if you have them.
To help you get your brand identification research underway, I've created a sample survey for you to use. Since I don't know your specific business, these questions are good for anyone. However, feel free to ask more specific questions regarding your competition or your industry. I've concentrated my questions on your two main stakeholders, employees, and customers.
Questions to Ask Your Employees:
Your employees work for you for a reason. Find out what it is. Do they like you? Do they believe in the mission of the company? Do you provide them with a creative outlet? Your employees, whether they are full or part-time, are your brand ambassadors. They touch your customers in some way and you want to know if they understand and communicate your brand appropriately.
1. Why do you work at Company X?
2. What do you think Company X does really well?
3. Who is Company X's ideal customer?
4. What is Company X's brand?
5. Who is Company X's ideal customer?
6. If you had to describe Company X in three words, which would you choose?
7. What do you feel if the company's biggest asset?
8. What is the company's biggest challenge?
9. Who is Company X's biggest competitor?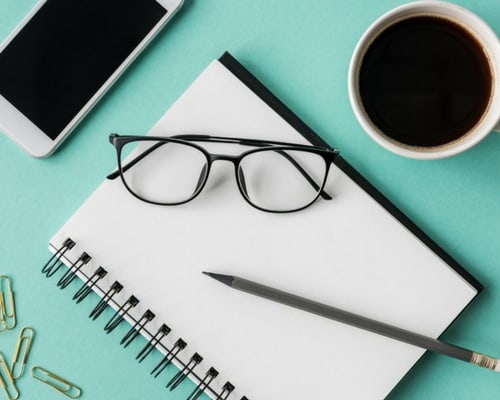 Questions to Ask Your Customers:
It's essential to hear what your customers think about your company. After all, your brand resides in the mind of the people who interact with your company. If they think you stand for A and you think you stand for B, you have a brand disconnect that needs to be fixed. They buy from you because you offer them something of value. What do they value? Why do they continue to work with you? Who do they see as your competition? You want to identify the customers who really understand your brand and value your product or service. Your best customers. Build off of their perception. You might be surprised at what they value. Then interview one or two customers who maybe aren't your best to find out why.
1. In your words, what does Company X do?
2. What value do they offer you? (or What problem do they solve for you?)
3. Can you get that value from anyone else?
4. What is the one thing they do that you can't get anywhere else?
5. Who is Company X's ideal customer?
6. If you had to describe Company X in three words, which would you choose?
7. What do you feel if the company's biggest asset?
8. If Company X were to come to you and say they have made a bunch of changes, what would you hope to hear? What would you hope not to hear?
9. What is the company's biggest challenge?
10. Would you refer Company X to another firm? Why or why not?
11. What did the salesperson from Company X say that convinced you to work with them the first time?
Conclusion. 
Not every customer or employee values your brand. Don't be discouraged if one of your customers can't think of a nice thing to say or if they don't perceive your company as you thought. These questions are designed to mainly focus on positive feedback but if a customer is unhappy, they'll share that with you. Be happy. It's an opportunity to fix things. If there is a disconnect in what they think of your brand vs. what you want them to think, don't be frustrated. Start working on tightening up your marketing messages so you can close the gap.
You'll Also Love These Posts:
Studies have shown if you like this blog post — you will also love the following articles.
With a 20-year background in marketing and branding consulting, Sue Kirchner is passionate about building brands. She is the founder and President of Brand Strong Marketing. Sue is also the publisher of the Chocolate Cake Moments blog, which shares tips and ideas on how to schedule more family fun and laughter. When she's not working, she's home having fun with her husband and two kids. She can be reached at sue (at) chocolatecakecakeclub.com.