As I type this article, the CSI TV theme song is going through my head — "Whooo are you? Ooh, Ooh, Ooh, Ooh. I really wanna know!"
What Do Your Online Profiles Express?
When I go online to network or to learn more about a future client, I am surprised that I often cannot answer the "who are you?" question, even though I have spent a half-hour devouring the person's many social platforms. I read the "About" section on Facebook, the short bio on Twitter and Instagram, and then scrolled through LinkedIn and his or her personal or business website.
The reason for my being in the dark is the lack of consistency in how businesspeople describe themselves and their businesses online. Two of my current PR clients are top-rated social-media influencers on an international scale. I could learn quite a few things from them myself. And yet when I began working with them, a quick analysis revealed none of their many social media platforms were inconsistent with one another.
If I were a reporter writing a story based on this online research, I frankly couldn't come up with two words to describe who they are as professions. I asked one client, "What do you want to be known as? What are the two words you would want a newspaper or radio interviewer to describe you with?" Her answer: "business strategist."
Yep, as brilliant and successful as this woman is, not once on her six social-media platforms did those two words appear together, and surely not in summation of who she is. These magic words are now the first words on every platform she populates and she now uses these, proudly, to describe quickly "who" she is.
And we can't forget about the website, which is the oldest social-media tool. That is the first place a reporter or future client will go to do research on you. We probably assume in today's world people will first go to Twitter or Facebook or LinkedIn, and most likely we've updated those profiles in at least the last year. The reality is, however, they started with your dusty website, where descriptors of who you are may not have been not refreshed or polished in years.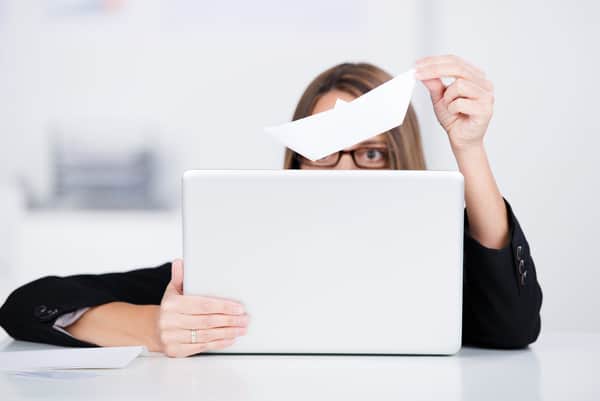 How To Create a Consistent Online Persona
Here's how to conduct your own "Who are you?" exercise for clarifying and strengthening your online persona:
Choose your two words (if it's in print next to your name, or spoken from a podium, this is what you want to be described as … and you may need three based on your profession since mine is public relations strategist)
Draft a one-sentence elevator speech (how you describe yourself or your business to a fellow elevator rider in the time it takes you to ride form the lobby to the 8th floor)
Ensure these descriptors are what you want to be proudly labeled with (and you legitimately are a business strategist or rocket scientist) and then start deleting and updating what is currently on your sites.
Ah, and if you are a business owner with employees — who all have online personas mentioning YOUR business — be sure they are describing the business in the one-sentence elevator speech you've drafted. Imagine a potential partner or client researching your staff and realizing the business for which they all work is described in five different ways? WHO are you?
A colleague who owns a marketing agency in Rochester, N.Y., posted on LinkedIn a few weeks back: "My definition of happiness: all of your employees describing the company the exact same way on all of their LinkedIn profiles."
Just think about how clean and organized that looks to future and existing clients. You'll be so refreshed you'll feel like just ate a York Peppermint Patty … without the calories.